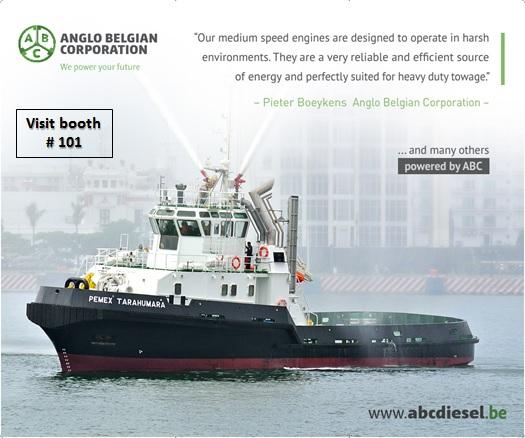 Anglo Belgian Corporation, leading European manufacturer of diesel, heavy fuel oil (HFO) and dual fuel medium speed engines in the power range between 600KW and 5,200kW, cordially invites you to meet their sales representatives from 23-27 May during ITS 2016.
For the first time since its beginning, the International Tug, Salvage & OSV Convention and Exhibition will be held in Boston.
ABC will be showcasing its latest products and services during ITS 2016.
Please enter your details on the ITS website to register as a visitor for the ITS 2016 exhibition. Registering as a visitor allows you access to the exhibition only. Alternatively, you can register on the day at the visitors registration desk. For more information about this much-anticipated conference and exhibition, visit the ITS website.
We look forward to seeing you in Boston!