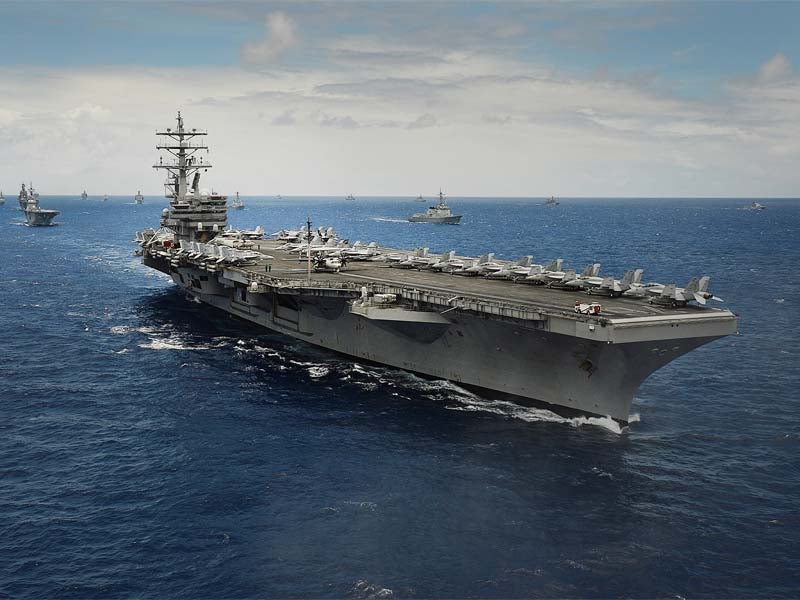 Dellner Bubenzer's innovative stopping, turning, locking (STL) systems for marine propulsion shafts can be found in vessels of all types. The benefits of STL include: enabling swift directional changes with maximum manoeuvrability, lowering fuel consumption, loading reduction on propulsion systems, and expediting routine maintenance faster, without compromising safety. Dellner Bubenzer also offers a range of high-quality pneumatic drum clutches and brakes for use on reverse reduction gears, propulsion shafts and hydraulic pump drives, monitoring and control systems, hydraulic power packs, and a range of components and accessories, including full wave and half wave rectifiers.
Stopping, turning, locking (STL) system solutions
Dellner Bubenzer's STL systems are multi-function units, all contained within one interface. STL is a modular system and you can choose the function(s) needed, be that single, S (stopping) T (turning) or L (locking) functions, combined dual or triple functions in terms of SL, ST, TL, or a complete STL system.
STL is available with indexed or continuous turning, and with a choice of manual, hydraulic, or electric power. The systems can be controlled remotely from a hand-held device or app, and can also be fully integrated with customers' control systems on a bespoke basis.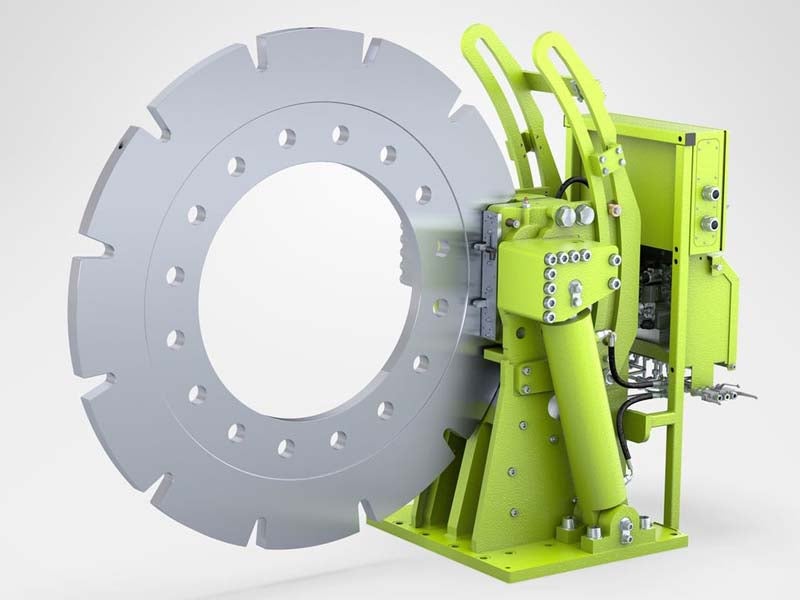 Dellner Bubenzer Stopping Turning Locking (STL) systems enable faster directional changes and maximum manoeuvrability, as well as reducing sea growth on propellers and allowing for easy, safe propeller maintenance.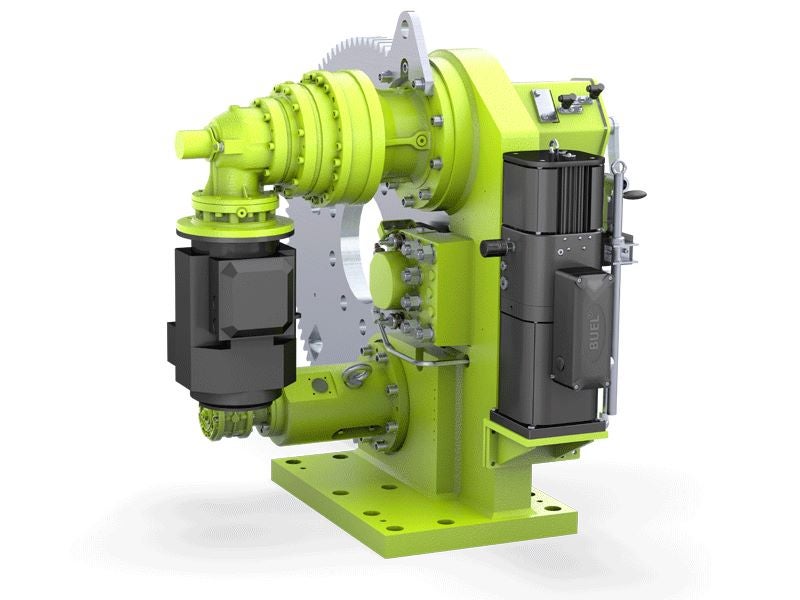 Dellner Bubenzer's compact, self contained BUEL STL systems combine elements from STL with Dellner Bubenzer's patented BUEL electrohydraulic thruster/power package.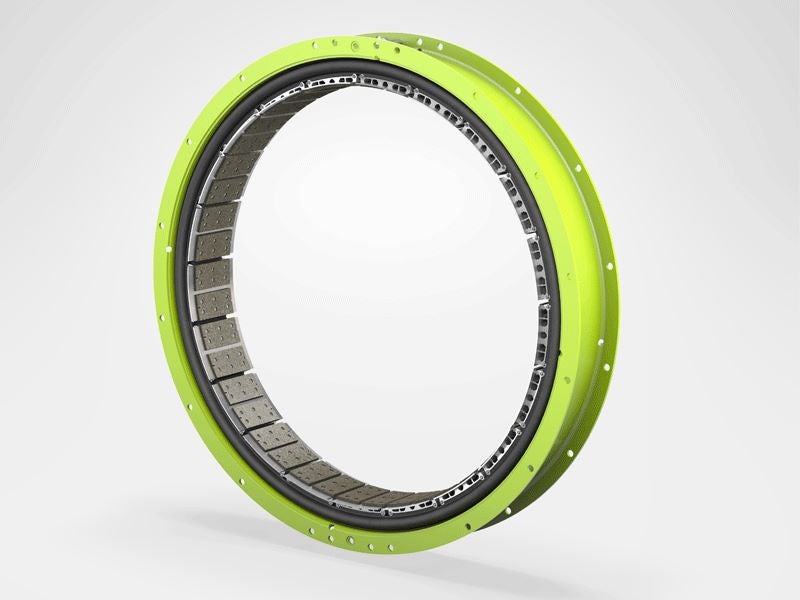 Dellner Bubenzer FM Series pneumatic drum brake / clutch for marine applications, with up to 126,000 Nm torque.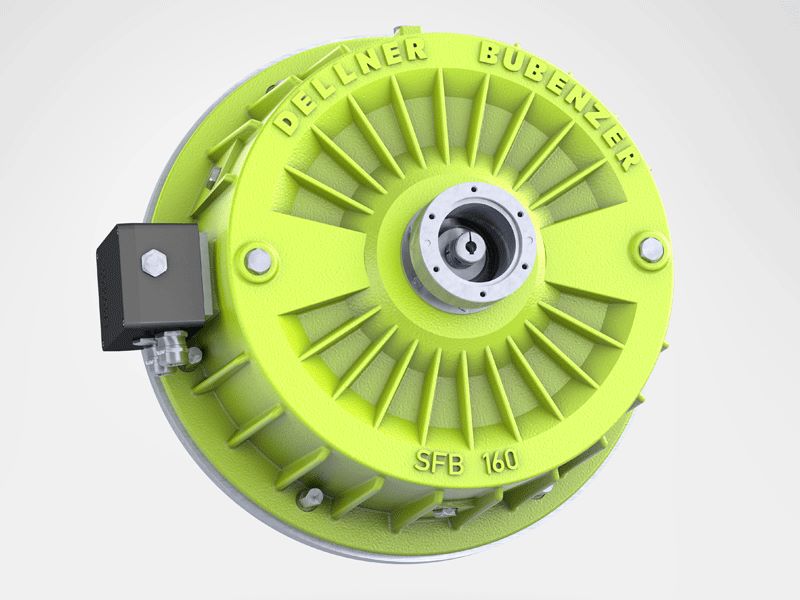 Dellner Bubenzer Seawaterproof SFB 100 motor mounted brake, for winch motors in shipbuilding and for use as a safety, service or holding brake in wharf crane installations.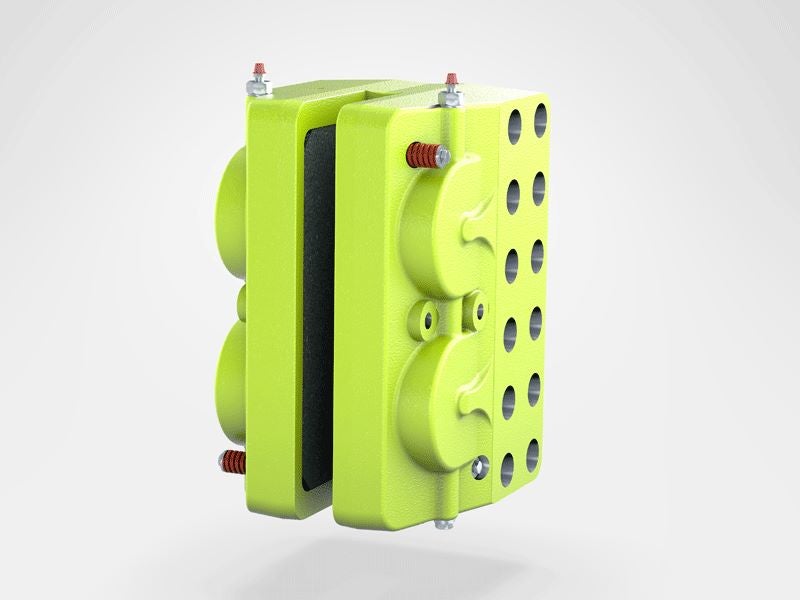 Dellner Bubenzer SKD 4x125 disc brakes offers torque of up to 516,000 Nm, designed for use on propulsion propeller shafts or wherever service, stopping, holding, or tensioning is needed.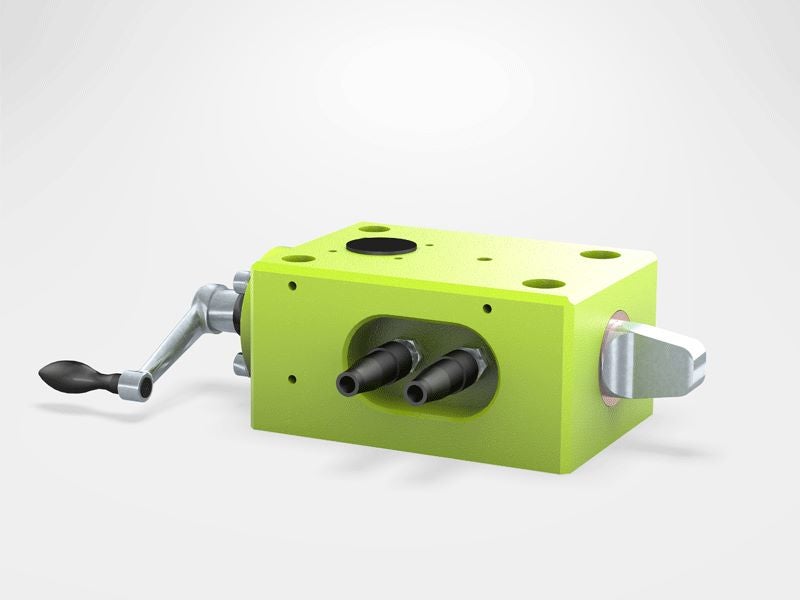 Dellner Bubenzer LM Series locking devices are fail safe and used to mechanically lock a rotational or linear application in a controlled position.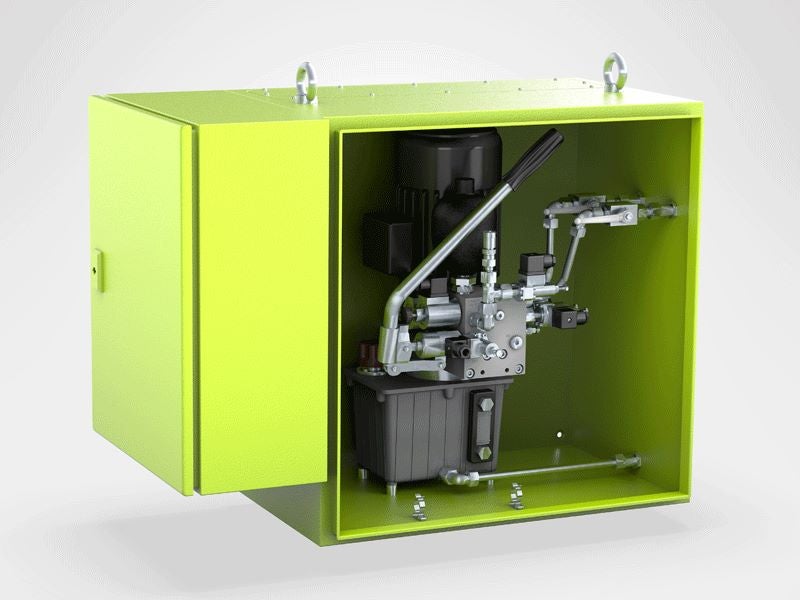 Dellner Bubenzer DH hydraulic power packs are powered by electric motor and deliver up to 200 bar pressure, with optional hydraulic cabinets and electrical terminal boxes.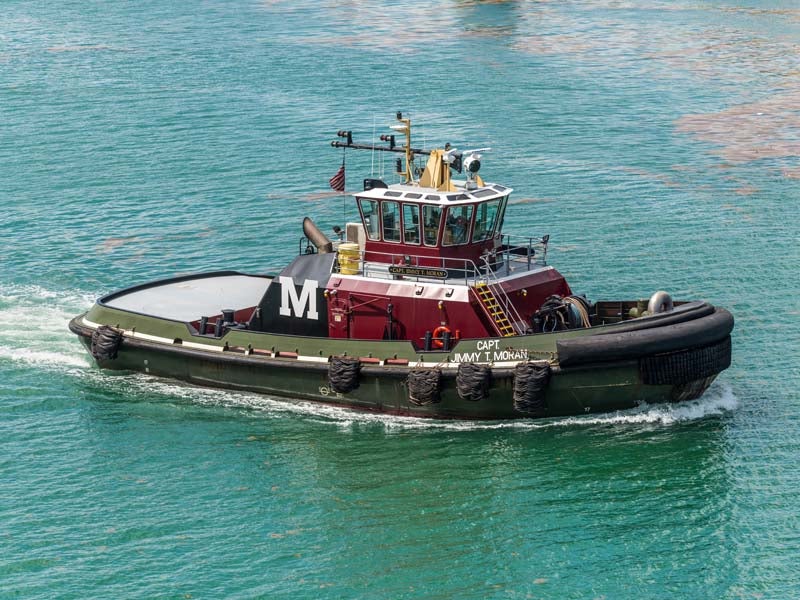 Moran Towing Tugboats with two Dellner Bubenzer FKT clutch assemblies mounted on the reduction gear assemblies, for ahead and astern rotation.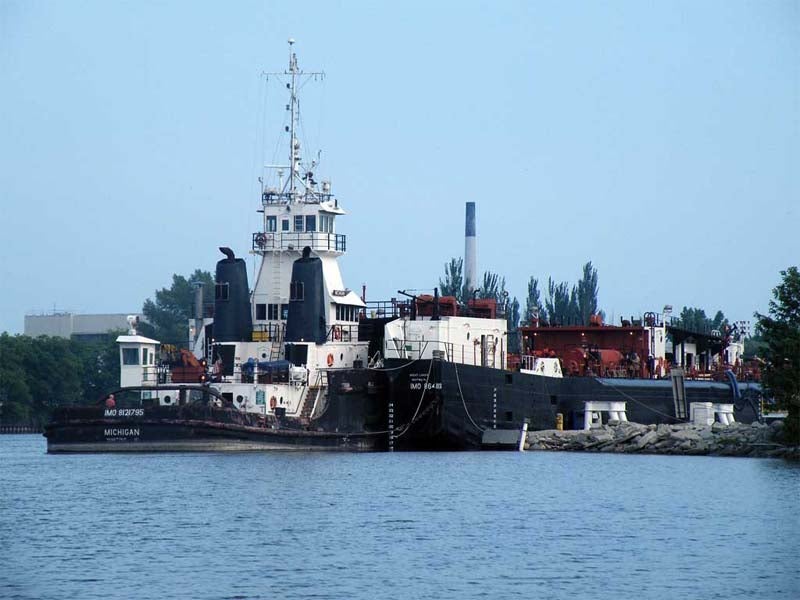 Airdrie Inc. Michigan Tug, swiftly fitted with a Dellner Bubenzer FM Series marine clutch just 24 hours after losing one of its reverse clutches parking in a Lake Michigan lock.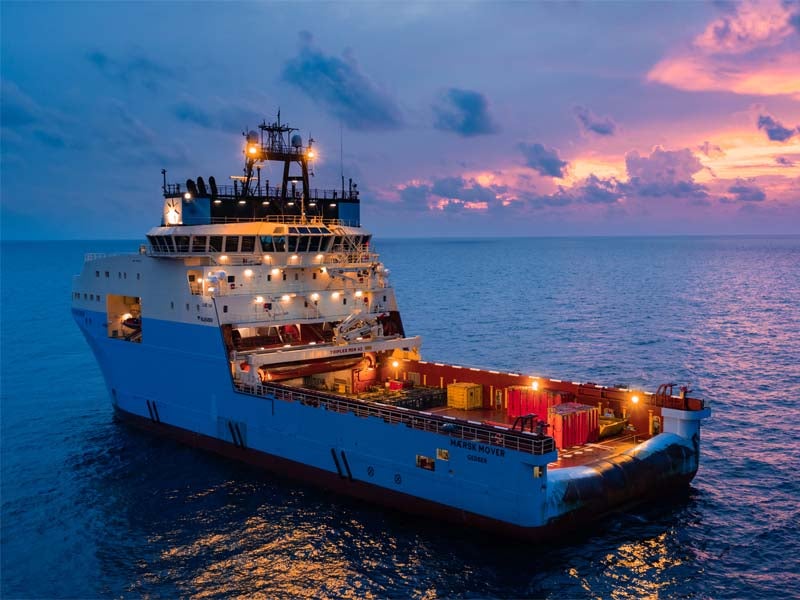 AP Moller Group Maersk AHTS (Anchor Handling Tug Supply) Ship, fitted with two Dellner SKD 4x100 pressure applied caliper disc brakes on the propeller shaft.
Dellner Bubenzer's compact, self-contained BUEL STL systems combine elements from STL with Dellner Bubenzer's patented BUEL electrohydraulic thruster/power package. Needing no external piping, the systems are compact, easy to install, and with the BUEL using only half a litre of high performance synthetic oil (compared to up to 30 litres of hydraulic oil in standard hydraulic power units), are cheaper to run and more environmentally-friendly too.
The fully electric STL is ideal for low to mid-range torque applications, when a continuous turning operation is required and/or when manual operating has limited possibilities.
Precision-manufactured caliper/ disc brakes for marine vessels
Dellner's SKD disc brakes are direct acting, hydraulic or air pressure applied, spring released units, offering torque of up to 516,000 Nm. The braking force achieved is directly proportional to the applied pressure. The SKD series can be delivered with two housings, each consisting of one or several cylinders, or as single acting SA versions, i.e. a floating caliper brake. Low pressure and high pressure versions with several lining material alternatives are available.
Motor mounted brakes and safety brakes
With a torque of up to 13,000 Nm, the SFB 100 is a seawater-proof version of Dellner Bubenzer's spring applied SFB safety brake series, designed specifically for use on winch motors in shipbuilding, and as a safety, service, or holding brake in wharf crane installations. The Twin Safe is a larger torque, twin disc variation, offering torque of up to 20,000 Nm. The up to 1,600 Nm KFB spring applied safety brake is mainly used in gantry, trolley, and hoisting application on harbour crane systems, for dynamic and static use at general industrial applications, in mechanical engineering, steel mills, coal mining, or wind energy systems.
Locking devices for ship propeller shafts
With a locking force of up to 1,200 kN, which is higher than a holding brake, Dellner Bubenzer's LM series locking devices are fail-safe and are used to mechanically lock a rotational or linear application in a controlled position. The locking devices, which come in manual, hydraulic, or electric versions, have a specially designed tapered pawl that is inserted into a machined slot on the brake disc or shaft flange, and are equipped with proximity switches for on/off detection
Pneumatic drum clutches and brakes
Dellner Bubenzer provides a range of high-quality drum style pneumatic clutches and brakes, both constricting and expanding types, that are fully interchangeable with all other clutch brands on the market today. The FM is specifically designed and manufactured for marine applications, and is mainly for use on diesel-driven reduction gears, offering up to 126,000 Nm . In addition to its robust construction utilising an integral rim and tube design, the FM's ventilated friction shoes and as-moulded linings allow for clutch slippage during forward and reverse manoeuvring at low speeds, as well as periodic cycling engagements at high speeds.
About Dellner Bubenzer
Dellner Bubenzer is an industry-diverse global leader in the design and manufacture of braking systems for the marine, offshore, oil and gas, material and container handling, industrial, crane, hoist, and wind energy sectors.
Global manufacturing leadership, combined with a commitment to service at the local level, positions Dellner Bubenzer as the world's first choice for sustainable braking solutions and installations.
Backed by decades of experience, unrivalled expertise, perpetual innovation, production with safety in mind, and the highest quality standards for products and service, we deliver turnkey solutions with a customised approach and support.
But it is our team that makes us who we are, an industry leader anchored by integrity and committed to sustaining our best-in-class brand. Our diverse community of extremely talented people around the world, serving local customers, continue to instil trust in our company, developing and innovating with the latest technology, and providing strength in our product and personalised service.