ECOUREA specialises in supplying environmental control solutions worldwide, helping clients comply with ever-tightening regulations.
ECOUREA has developed full-service solutions to provide customers with a complete emissions control package, from design and installation, to the supply of support products, such as AdBlue (AUS32) and Marine Urea (AUS40).
Marine nitrogen oxide, sulphur oxides and particulate matter emissions control
Since implementation of the IMO's regulation 13 tier II controls, regarding the output of nitrogen oxide (NOx), sulphur oxides (SOx) and particulate matter (PM) emissions, the ECOUREA marine department has specialised in aiding companies to comply with these regulations. It also offers future-proofing of their vessels in preparation for implementation of the tier III regulations coming into force in 2016.
The most common technology used to combat these emissions is the Selective Catalytic Reduction (SCR) system, which treats exhaust gas with a nitrogen-based reagent, typically a urea solution such as AdBlue (AUS32) and Marine Urea (AUS40). It causes a chemical reaction to neutralise the NOx emissions with reduction levels of up to 98%.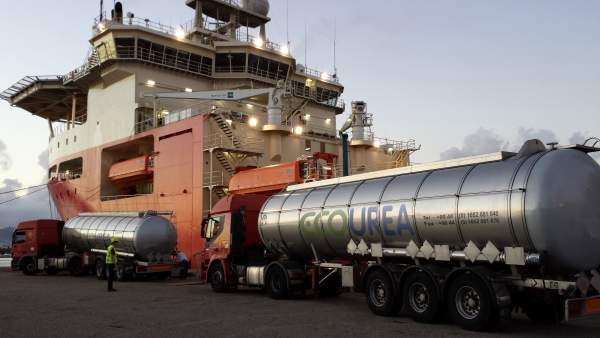 ECOUREA provides customers with complete emissions control systems for marine vessels, as well as other industries.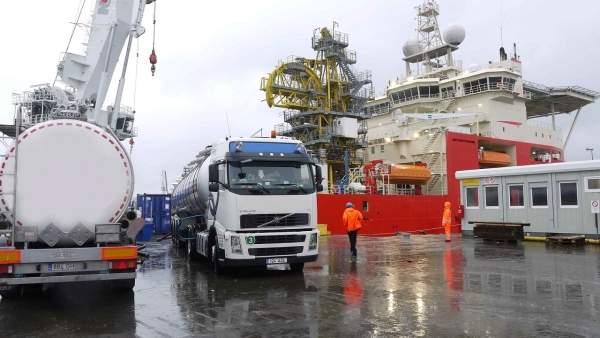 ECOUREA's emission control technologies, such as the Selective Catalytic Reduction system, control the output of nitrogen oxide, sulphur oxides, and particulate matter emissions.

ECOUREA's Selective Catalytic Reduction systems use nitrogen-based reagents, such as AdBlue (AUS32) and Marine Urea (AUS40), to treat exhaust gas.
SCR systems can be retrofitted to existing vessels, and incorporated into new projects to ensure compliance with IMO tier III regulations.
Urea solutions to work with selective catalytic reduction systems
ECOUREA is well-established in the urea solutions market, with products such as AdBlue (AUS32) and Marine Urea (AUS40).
Our urea solutions are specifically produced to work with selective catalytic reduction systems. When using specialised catalysts, it is crucial that the reagent is compatible and meets the required specifications of the catalyst. Failure to use the correct solution can result in serious, irreversible damage to the catalyst, which can affect a vessel's operational ability and result in high replacement costs.
ECOUREA supplies quality urea solutions to the marine industry worldwide. With a vast network of production facilities and strategically placed holding sites, we are able to meet a wide array of customer demands in a timely, efficient and hassle-free manner.
Environmentally friendly cleaning using nano-technology
ECOUREA has developed a cleaning solution to meet the major limitation areas involving the environment.
ECOUREA's ECO.CALIBRE cleaning range is a new generation of cleaning product that uses the most sophisticated nano-technology available today to remove dirt and grease from almost any surface.
ECO.Calibre provides a superior level of cleaning, while remaining non-hazardous, non-flammable and 100% bio-degradable. Recent testing with Boeing, in accordance with SMI laboratories, has proven that due to ECO.CALIBRE's unique, versatile qualities, cleaning operations can become more efficient and cost-effective.
About ECOUREA
ECOUREA is a subsidiary of EcoHaulage, a freight exchange devoted to reducing emissions produced by the transport industry in the UK and mainland-Europe.
By optimising fleet operations and actively reducing the number of empty vehicles operating, EcoHaulage provides clients with emission and cost savings.