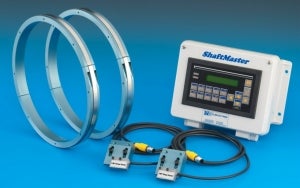 Hillhouse Industrial & Marine is pleased to announce a significant reduction in price for the month of July for the 1000M model, starting with a base price of $6,000. The customer can stay with the basic system with the ability to expand but the ShaftMaster 1000M, our most basic system, does just about everything any customer could want and more.
The ShaftMaster 1000 systems record and display shaft RPM, shaft torque, shaft horsepower, shaft kilowatts, shaft tonne metres, total shaft revolutions and total engine hours triggered from RPM. We offer specific fuel consumption as a programme option, as well as many other custom applications. Our systems are not strain gauge systems. There are no parts that will wear because there is no contact with the shaft torque components to the sensors. Once calibration is complete, there is no reason for adjusting the sensors. Calibration is performed from the display and is very simple.
For more information, please visit www.torsionmeter.com or call +1 603 566 4330.