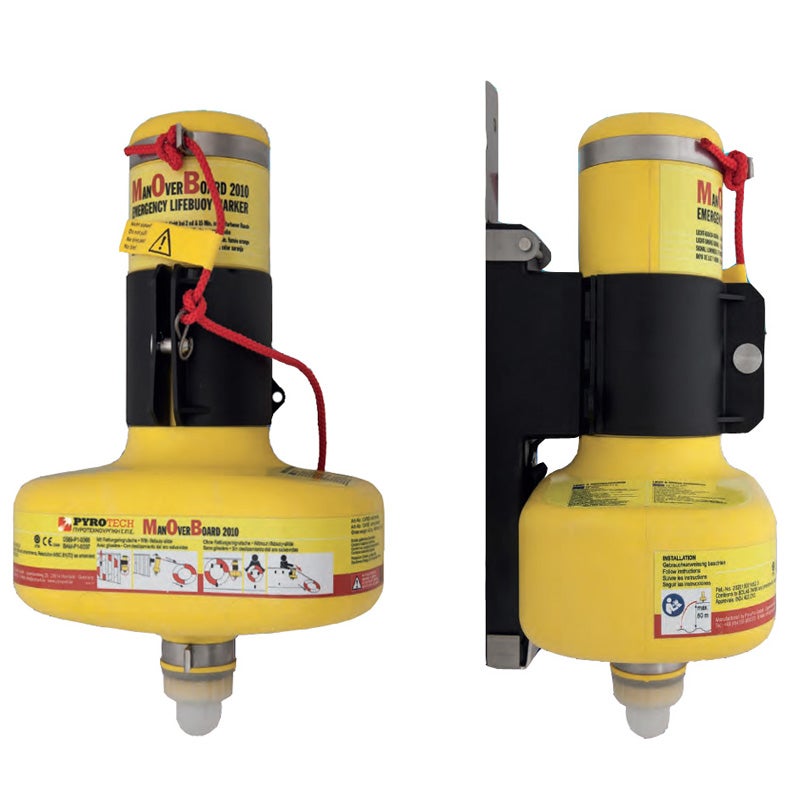 The ManOverBoard 2010 combines illumination and smoke for position marking and detection of the wind direction day and night, even in water covered with petrol and fuel.
The signal produces 15 minutes of thick orange smoke in combination with a unique central led light system. The light is activated automatically and has an illumination intensity of 2cd for at least 15 hours.
All the above makes the ManOverBoar the first rescue system globally that combines light and smoke signals and in the same time meets the requirements of SOLAS / MED and USCG standards.
It can be activated automatically by releasing a connected lifebuoy or manually. The impressive height that can be thrown (reaches 150m) allows its use beyond the traditional, in offshore wind generators, oil and gas rigs and aircrafts.
Features:
SOLAS / MED approved, 15 hours of light signal and 15 minutes of smoke signal
Height of throwing 150m. For use in water and air
High-quality, corrosion resistance materials for use in difficult conditions
Unique central LED Light System for maximum visibility at all angles
Without the need of operational tests
New electric ignition system for maximum safety and reliability
No need of lithium batteries allows easy transport