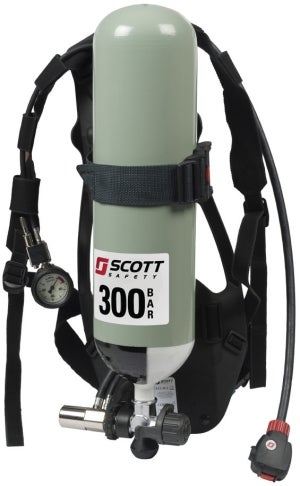 Scott Safety, a premier manufacturer of innovative respiratory and other PPE equipment, has announced the launch of the Sigma 2 Type 2, a low cost SCBA solution that provides high levels of respiratory protection in a simple and cost effective package to meet the new standards required by the latest amendment of the Marine Equipment Directive.
Approved to EN137 Type 2, the Sigma 2 Type 2 has undergone the rigorous testing procedures required for professional firefighting equipment. Now classified as a firefighting set as determined in EN137, the Sigma 2 Type 2 will meet the needs of industrial and marine firefighters combining maximum performance and protection with operational simplicity. An open circuit, self contained, compressed air breathing apparatus consisting of an ergonomically designed back plate, Kevlar blend carrying harness and pneumatic system, the Sigma 2 Type 2 components are all user serviceable, low cost and easy to maintain ensuring low through-life costs.
Tony Pickett, Scott Safety Product Manager – Air Supplied said: "The raising of standards under the Marine Equipment Directive means that BA sets must now meet the Type 2 classification and its rigorous testing including the full flame engulfment test. Scott Safety has designed the Sigma 2 Type 2 as a bespoke set to meet the needs of marine, industrial and other firefighting environments. This is a SCBA set that offers the same high levels of protection that customers expect from Scott Safety, in a simple and cost-effective solution."
Tony Pickett, Product Manager - Air Supplied at Scott Safety, investigates two of the most feared maritime issues - confined space escape and firefighting onboard...