Vanguard Composite Engineer is Singapore's leading manufacturer of lifeboats, hyperbaric lifeboats, fast rescue boats and davit systems.
Operating a 20,000sqm² wholly-owned state-of-the-art manufacturing facility in Nantong, China, that manufactures a wide range of lifeboats, rescue boats, hyperbaric lifeboats, hook release system and a complement of other safety equipment.
All our boats are class certified and to date we have supplied customers with various class approvals like ABS, BVI, DNV, KR, LRS, to name just a few.
Vanguard has been manufacturing high quality Fibre Reinforced Plastic Lifeboats and Fast Rescue Boats for the last nine years. We have supplied more than 2,000 boats to various multinational companies in the marine, offshore industries and oil & gas industries.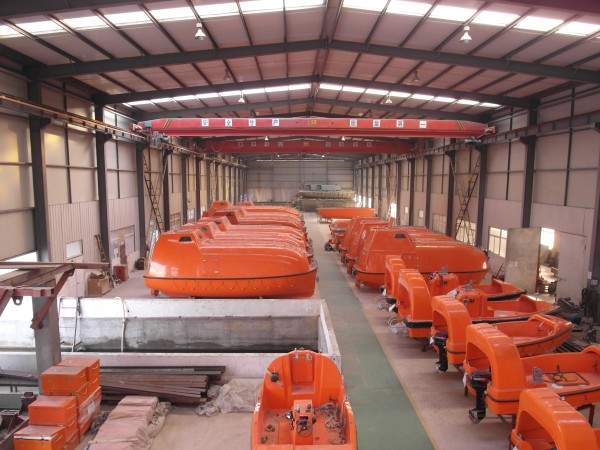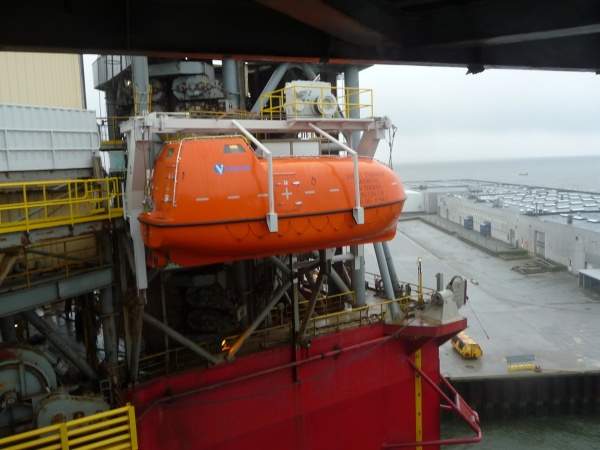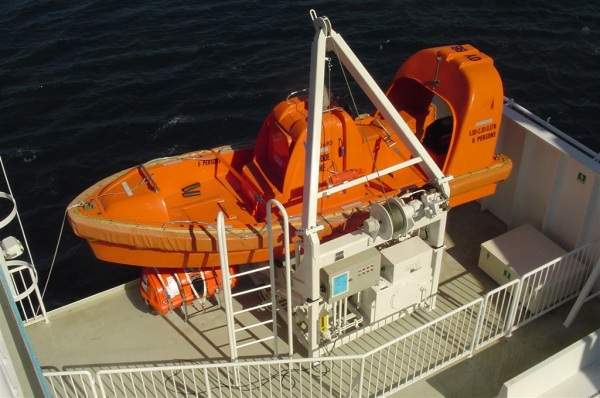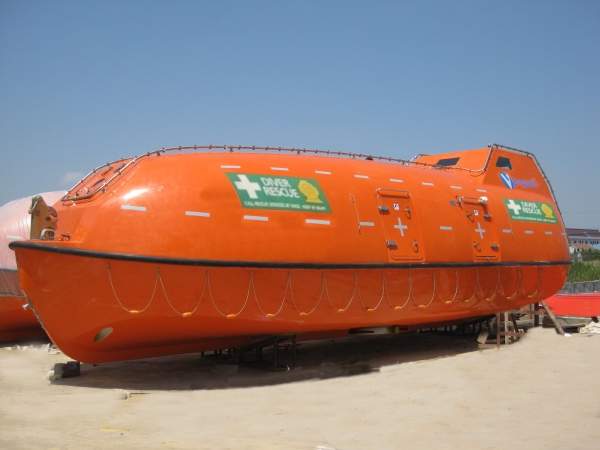 The Vanguard SH50 is the most up-to-date lifeboat on-load hook release system.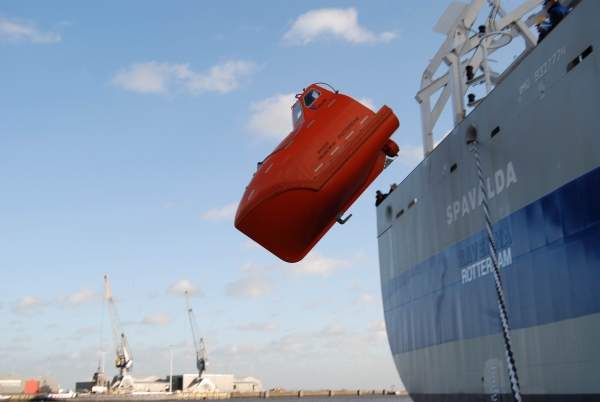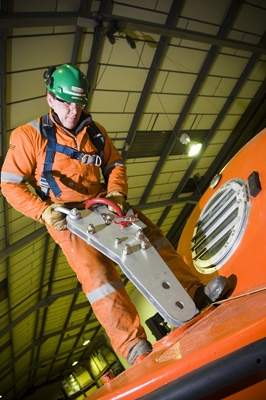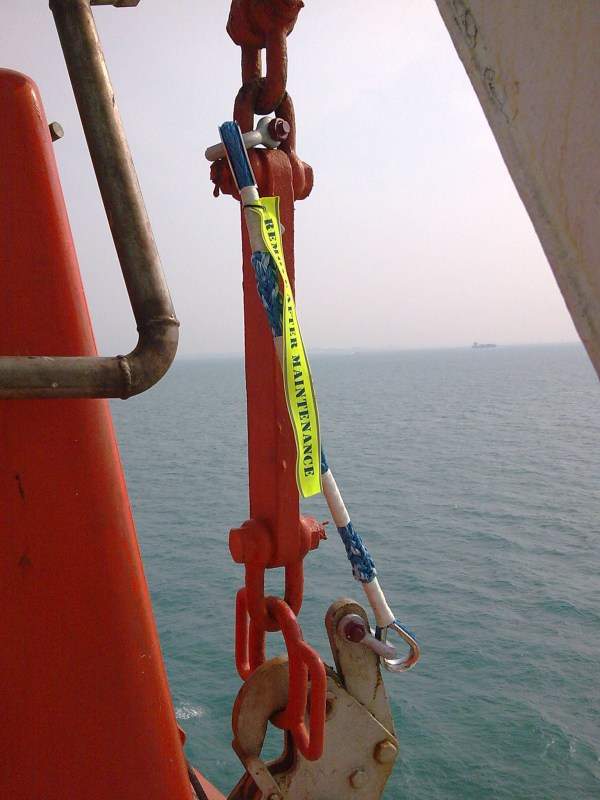 Products
We redefine safety on sea, by supplying high-quality products with excellent after sales services.
Totally enclosed lifeboats
Fast rescue and rescue boats
Free fall lifeboats
Hyperbaric lifeboats (SPHLB)
Hook release systems
Fall Prevention Device (FPD)
Our products are created in line with criteria set by classification societies such as the latest IMO and SOLAS regulations.
We are proud to announce that our Self Propelled Hyperbaric Lifeboat has been approved by ABS in 2012. An essential in the oil and gas industries, Vanguard is honoured to have the opportunity to supply our lifeboats to ensure safety of the divers.
Totally enclosed lifeboats
Vanguard totally enclosed lifeboats are designed and manufactured to SOLAS 86 regulations and adhere to stringent governmental requirements. Each lifeboat is built and tested to ensure that the lives of our seamen are protected at all times, especially in the toughest of situations. Vanguard totally enclosed lifeboats are approved by ABS, DNV and MED.
Hyperbaric lifeboats (SPHLB)
Vanguard hyperbaric lifeboats (SPHLB) are designed and built to SOLAS 86 regulations and adhere closely to stringent governmental requirements.
Rescue boats and fast rescue boats
Vanguard rescue boats and fast rescue boats are designed and built to the latest SOLAS 86 regulations and conform fully to international governmental requirements. As an option they can incorporate an automatic offload release system.
Free fall lifeboats
Every Vanguard free fall lifeboat is designed and built to SOLAS 86 regulations and in full accordance with stringent international maritime quality standards.
Ramp-launched, this highly durable lifeboat is designed to evacuate mariners safely and efficiently from vessels or offshore platforms, and is boarded through the aft hatch. The 'Spearhead' FF class hook-release systems are specifically designed for easy operation, even under severe conditions.
Hook-release system
Vanguard has the most up-to-date lifeboat and rescue boat hook-release system that complies with the latest regulations of the IMO. It incorporates the unique fall-prevention device (FPD) with yellow luminescent maintenance tag, a feature that meets the new requirements of the LSA code.
Fibre strop fall-prevention devices
The Vanguard fibre strop fall-prevention device (FPD) is designed and developed to conform with the latest IMO/MSC 1392 guidelines. The fibre FPDs are also fitted with the yellow luminescent maintenance reflective jacket.
Clients and awards
We serve a wide base of clientele from the maritime, offshore and oil and gas industries. We strive to continue to not only provide safety for all seafarers, but also to challenge the safety standards by investing in research and design as well as continuous innovation.
In 2011, Vanguard's won the Lloyd's Award under the Innovation Category for its creation – the 'C' Jewel, an enhanced night vision kit.
This year, we have also launched our 'T' Pod, a tsunami capsules for evacuation during natural disasters.
After sales service
Vanguard places high emphasis on after sales service. We conduct a bi monthly Service Engineers' Training Programs cater to all service engineers worldwide. Span across five days, the comprehensive training program will equip the service engineers with the necessary technical know how and skills to perform annual inspections, 5 yearly overhaul amongst others.
Worldwide coverage in more than 30 countries
At least two service companies are appointed at almost every location to ensure effective service levels in way of timelines and cost fairness in providing after sales support.
Client's in-house engineers can be trained to do annual inspection subject to Vanguard's lifeboat fleet size in use
Vanguard's Level A Service agents are trained to undertake installation of Vanguard's SH Series of On Load/OffLoad Release Hooks.
Future plan
Innovation is a key aspect of our core beliefs here in Vanguard. We've been looking deep into research and design and innovation – in which some of the products are the Cjewel, and SPHLB.
The quality of our products will always be top priority.