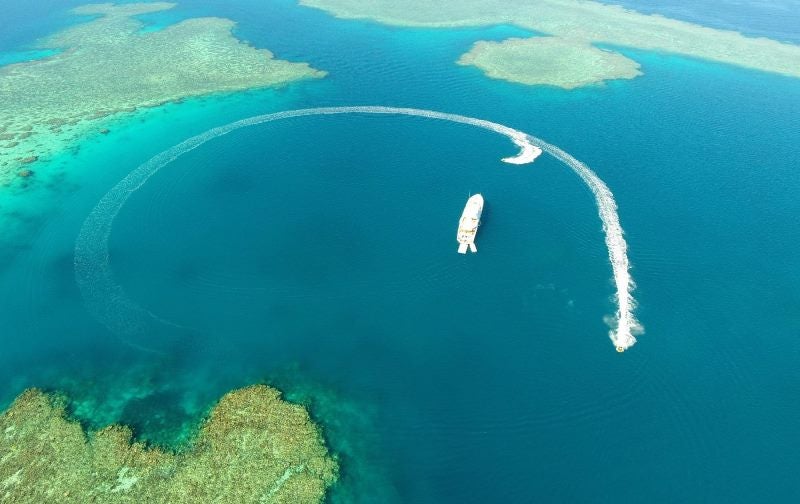 The Government of Australia introduced a new bill in the parliament that will enable the foreign-owned superyacht owners to charter their vessels in Australia.
The Special Recreational Vessels Bill 2019 is expected to create approximately 11,800 new jobs.
The bill is expected to generate approximately A$1.64bn in revenue to the Australian economy by 2021.
---
Atlantic Container Line (ACL) signed a 15-year contract extension agreement with the UK-based port operator Peel Ports Group for container and roll-on / roll-off (RoRo) operations at the Port of Liverpool.
Owned by Italian shipping company Grimaldi Group, ACL is a major ocean carrier at Liverpool's Royal Seaforth Container Terminal (RSCT). It is also the port's longest-serving container carrier.
The latest agreement is valid until 2035 and indicates ACL's confidence in the growing volume of transatlantic trade between the UK and North America.
---
Indian port operator JSW Infrastructure inaugurated its new iron ore terminal at Paradip Port Trust to facilitate the handling of third-party cargo.
The new terminal can manage 18 metric tonnes (MT) of cargo a year. The opening of the terminal is part of JSW Infrastructure's strategy to move from captive port to commercial port operator.
JSW Infrastructure invested approximately INR7.5bn ($105.06m) for the development of the new iron ore terminal.
---
Hong Kong-based ship manager Anglo-Eastern selected Wartsila to modernise its fleet operations.
Wartsila will implement the Fleet Operations Solution (FOS) across Anglo-Eastern's fleet of more than 600 ships to increase ship navigational safety and fuel efficiency, as well as reduce crew workload.
Wartsila's FOS combines a range of processes to improve planning management, weather routing, fuel consumption and ship speed.
---
China completed the merger of China State Shipbuilding Corporation (CSSC) and China Shipbuilding Industry Company (CSIC) to create a new shipbuilding company.
The intention to merge the CSIC and CSSC by the owner Assets Supervision and Administration Commission was first announced in July.
The aim was to create a shipping firm that can compete with global heavy-weights in the maritime industry, including South Korean Hyundai Heavy Industries that is in the process of acquiring Daewoo Shipbuilding and Marine Engineering.
---
French shipping firm CMA CGM will raise approximately $2bn by divesting port and shipping assets to fund the takeover of Swiss logistics firm Ceva.
CMA CGM will sell its stake in ten port terminals to Terminal Link, its joint venture (JV) with China Merchants Port Holdings, for approximately $970m.
The Terminal Link deal will be financed by a $468m capital increase funded by China Merchants Port. The company will also provide a loan to finance the takeover.
---
Cargo ship Queen Hind overturned in the Black Sea near the port city of Constanta in Romania.
Built in 1980, the ship was on its way to the port city of Jeddah in Saudi Arabia. It capsized soon after leaving Romania's Midia port.
It was not clear what caused the ship to overturn. The vessel was carrying 14,000 to 15,000 sheep.
---
The Jacksonville Port Authority (JaxPort) and SSA Marine started the construction of a new SSA Jacksonville Container Terminal.
The project received an investment of approximately $238.7m. It forms part of the expansion of SSA's existing leasehold at Blount Island Marine Terminal.
It is a public-private partnership (PPP) between JaxPort and SSA Marine. SSA is funding over 65% of the landside improvements.
---
Dutch container terminal operator APM Terminals initiated the global launch of its new advanced application monitoring solution that can identify issues before they affect operations.
Designed to ensure applications run steadily at their designated speed, the solution improves terminal efficiency and business stability while also maintaining consistency of peak moves per hour.
APM Terminals global capability manager David Pickup said: "This industry-first provides the same level of service normally only provided by advanced IT companies to their customers."
---
Norwegian cleantech company ECOsubsea secured permission from the country's marine regulator Rijkswaterstaat to provide hull cleaning services to ships at Dutch ports.
The permission will enable the robotic hull cleaning system manufacturer to conduct automated hull cleaning of vessels at all Dutch ports, including the Port of Rotterdam, which is one of the biggest ports in Europe.
ECOsubsea believes that Rijkswaterstaat's approval will help it to further strengthen its market position. The company already received permissions to offer hull cleaning services at Ghent, Antwerp, Zeebrugge and Southampton ports.