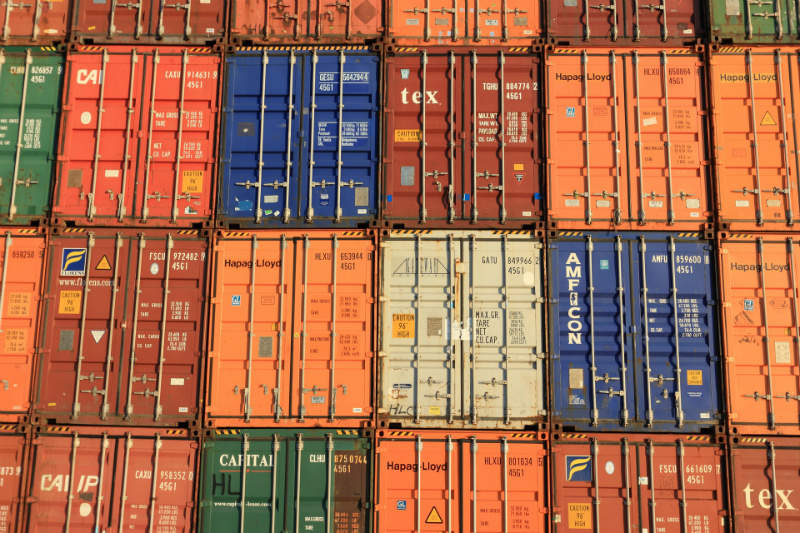 The container shipping industry accounts for roughly 60% of the world's seaborne trade, and transports more than $4tn worth of goods every year. Nevertheless, a number of factors, including overcapacity, low freight rates, security problems, and stringent environmental regulations, are placing increasing pressure on shippers to optimise their processes and maximise their earning potential.
Blockshipping, a Danish start-up made up of a number of industry experts, believes that its blockchain-based solution could help turn the tide for the industry, and boost efficiency in a way never seen before. For the first time, its Global Shared Container Platform (GSCP) will provide a complete registry of every shipping container in the world, while also introducing a new system for secure, smart contract-based transactions between industry players, such as carriers, ports, terminals and hauliers.
The potential benefits of the system for the container industry are staggering. Blockshipping estimates that a global registry could save the sector a 'minimum' of $5.7bn. Increased efficiency is also set to have a massive environmental impact by reducing CO2 emissions by 4.6 million tonnes annually.
The GSCP could potentially be a flagship example of the power of blockchain to effect change in the maritime industry. But how is this increased efficiency achieved?
Optimising empty container repositioning
The primary goal of the platform is to let shippers know where containers are in real-time. Blockshipping is banking on the fact that smart sensors will eventually be applied to all containers, but until then, the GCSP will rely on data points generated when containers enter or leave depots, or are loaded onto or off container ships.
"Up to 20% of all containers in the world are unaccounted for at any time when it comes to precise location, destination and current ownership."
Currently, up to 20% of all containers in the world are unaccounted for at any time when it comes to precise location, destination and current ownership. Due to a lack of real-time tracking and sharing of container locations, the vessels that carry them have overstocked inventories, which could be reduced by 15%-20% if empty containers are tracked, according to Blockshipping.
How well do you really know your competitors?
Access the most comprehensive Company Profiles on the market, powered by GlobalData. Save hours of research. Gain competitive edge.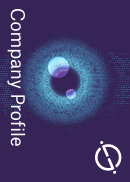 Company Profile – free sample
Thank you!
Your download email will arrive shortly
Not ready to buy yet? Download a free sample
We are confident about the unique quality of our Company Profiles. However, we want you to make the most beneficial decision for your business, so we offer a free sample that you can download by submitting the below form
By GlobalData
Real-time location tracking will present numerous solutions to age-old industry problems. In particular, empty container repositioning is a practice that has been massively costly for the shipping industry; in 2016, the Boston Consulting Group claimed that repositioning empty containers cost the shipping industry between $15bn and $20bn a year.
One of the fundamental components of the GSCP is its Empty Container Repositioning (ECR) engine, which continually calculates the position of empty containers and available trucks, and passes this information onto shipping lines, negating the need for them to do these themselves.
The GSCP will therefore provide an increased opportunity for a 'grey-box' concept – the idea of presenting shippers with a shared pool of containers that aren't tied to a specific company. Henrik Hvid Jensen, Blockshipping's advisor on blockchain design, says that the GSCP takes the idea already being enacted in vessel and terminal sharing agreements, and applies it to containers.
"The repositioning of empty containers can be based on all containers in the world and not just the ones owned by shipping companies," he says. "The chance of them having the right container at the right time is increased when we have a pool of containers, instead of from a specific company."
By opening up an entire market of containers and tracking empty ones, shipping lines could save on the huge fuel costs and emissions accrued by the movement of empty containers, which currently make up 40% of those being shipped worldwide.
Smart contracts for container shipping services
Besides being a global registry for containers, the GSCP will also act as a trading platform for a wide range of services that today are being exchanged through other channels – some of which Blockshipping says are inefficient and costly.
"The GSCP will also act as a trading platform for a wide range of services that today are being exchanged through other channels."
The GSCP will operate on a private/confidential blockchain, which provides a shared digital ledger through which participating companies can view container information and engage in direct transactions.
Jensen says that this creates a 'programmable economy' where interactions will be authorised by autonomous intelligent software agents (AISAs) that are instructed by parties to automatically negotiate container rental transactions on their behalf – thus eliminating the need for a third party and the additional admin costs that result. Agreements established between AISAs (e.g. one from a shipping line and one from a container lesser) are formulated into 'smart contracts', which are pieces of code that automatically regulate the terms of the deal.
Overall, the platform aims to build trust between shipping companies and incite them to share not only container information with each other, but a host of other services.
Technological and practical challenges ahead
Blockshipping anticipates it will launch the first version of the platform at the start of January 2019, but that the product will not 'break even' until up to 18 months after this date. The project is being funded by private investors and an initial coin offering launched by the company this summer.
"Blockshipping […] is intending to pursue alliances with those who are already engaged in vessel sharing agreements."
Actually tracking the containers will be the main technological and practical challenge. A number of companies, including Orbcomm, Globetracker and Emerson, have implemented smart tracking technologies, but these have so far primarily been on reefer containers. Nevertheless, the GSCP could spur the adoption of real-time tracking devices on dry containers in the future.
Blockshipping aims to be tracking 16 million container units in the next three to four years. The company recently announced it was developing a new app, known as BoxSpotter, which allows people all over the world to scan shipping containers as they pass by.
Another issue is enticing industry players to actually join the platform. This is a potentially difficult task, given that many shipping companies already have leasing agreements in place, may not like the idea of sharing their containers with others, or don't yet believe in the potential of blockchain. Jensen uses a somewhat anachronistic analogy, saying that if one company has a fax machine, there isn't much value, but as more acquire them the value increases exponentially with the number of connections to the network.
In a white paper outlining the GCSP project, Blockshipping says it is it is negotiating with several large carriers, and that it is intending to pursue alliances with those who are already engaged in vessel sharing agreements. It is also in discussion with an undisclosed Asian container company about using the platform to support real-time container tracking.
Jensen says that although blockchain is much hyped at the moment, the company understands that the solution is still immature, and is being cautious about the design of its platform to ensure it can attract partners now and in the future.
"We're designing for tomorrow, but we also make sure we are staying relevant today because it doesn't help a lot if we have designed the system so that it is immature in five years because we cannot get anyone on," he says
Regardless of the difficulties, the ambition on display here is palpable. If the GSCP delivers on its potential, the future of blockchain in this industry could be very bright indeed.