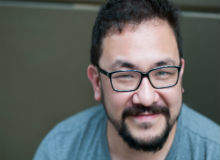 The brainchild of Graham Parker and Charles Lee, Kontainers has one aim: to simplify global trade. Its rise from little-known startup to established business owes much to its simplicity, using a three-step process in a bid to revolutionise container shipping.
"It's ludicrous that today, while one can leverage software like Xero, Salesforce, Dropbox, AWS and Google Apps to run a business, trillions of dollars of trade still rely on decades old tech like phones and faxes," Parker told Business Quarter in October.
The system works by allowing users to choose the location of collection and port of destination. The user then adds the number of containers required and desired sailing, including price, date and transit time, followed by the order. Once payment is confirmed, real-time updates are provided via a dashboard. Just two of the companies using the service include French construction material firm Saint Gobain and German home-appliances company Bosch.
To accelerate its expansion, the company recently raised a $1.3m seed round. Charles Lee, CPO and co-founder, explains more about the ambitious UK startup.
Gary Peters: Can you explain where the idea came from and how you took it from concept to reality?
Charles Lee: Graham and I got together and started all this in a cafe in Dublin. We discussed it a lot and how we could tackle the problem. We got to a point where we knew what we needed to do, what the execution looked like, but needed capital to get us started.
How well do you really know your competitors?
Access the most comprehensive Company Profiles on the market, powered by GlobalData. Save hours of research. Gain competitive edge.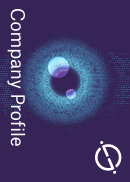 Company Profile – free sample
Thank you!
Your download email will arrive shortly
Not ready to buy yet? Download a free sample
We are confident about the unique quality of our Company Profiles. However, we want you to make the most beneficial decision for your business, so we offer a free sample that you can download by submitting the below form
By GlobalData
In December 2014 we joined a business accelerator programme in Newcastle called Ignite, and then started trading in January [2015]. The reaction has been great. That gave us momentum and energy, as you want to build something that people want to use and ensure that it does actually solve a problem. We then secured further funding, and here we are today.
GP: Can you explain how it works?
CL: Our process is super simple. Effectively it's a three-step process. First, you look for the pick-up location and destination, and then pick a rate and a schedule that you like. Next you fill in a booking form, and that's it.
What happens is that our system goes off and electronically talks to the carriers and truckers to get everything booked. As far as the customer is concerned, they don't need to do any more. It's a three-step process.
How do we help exporters in the UK to work out how much it is to go from one place to the next? Our technology platform has a way to figure that out when you put in a location from anywhere in the UK to a destination port anywhere in the world. We cross-match between around a million rates and 23 million sailing schedules, which are then narrowed down to a choice of 20, giving our customers lots of options.
GP: You recently raised $1.3m. How important is this financing and what will it allow you to do?
CL: The financing allows us to grow the team. Up until now, we had three people in the company, and obviously that means we are super busy. We want to get in touch with more customers, in a more time-efficient manner. This money will allow us to expand the team in all areas, such as the sales department and customer support, as well as R&D. [The fundraising] has also helped in conversation with potential clients, as they know we are backed by institutional venture capitalists. It is reinforcement.
GP: What challenges has Kontainers faced since its launch?
CL: The biggest one has been the easiest one to solve, and that's to get our customers to complete the first booking. When we talk and show them what they actually need to do to make a booking, 95% come back and say "I cannot believe it is that simple". That's usually the biggest challenge in terms of the sale side of things, convincing them that it is that simple. It's getting easier for us, though. To date we have 100 retailers and exporters as clients and they've all repeated orders, which means we have reference clients.
GP: How much of a step forward is it for container shipping?
CL: It's massive. Around eight to ten years ago we had the rise of internet flight booking for holidays, it's akin to that. It's a big change for the industry, making it more proficient.
GP: What about the technology behind it?
CL: One of the challenges that we do face is that we are trying to put a 21st century technology stack into an industry that is probably around 30 years outdated. As part of that, what you end up coming across is, I wouldn't say bad practice, but perhaps old practice in terms of how it is done. The general concept of technology is that if you have everyone doing the same thing, the technology solution is easier.
But, if everyone does it their own way, such a carrier handling information differently, it means that you have to customise the technology just for that client, or supplier. So, we've managed to customise it for the top ten carriers in the world. This is where it's a relatively complicated process technology-wise, because we have to adapt to how the human wants to deal with it on the other side.
GP: Do you plan to expand this customisation?
CL: Absolutely, but we're currently working on an initiative to standardise, so it's going the other way. Instead of going to each carrier and saying 'let us customise this for you', we'll have a standard system. By introducing this, it means that everyone gets the same information, so the technology can work quicker.
GP: Is Kontainers the only service of its kind in the industry?
CL: No, we do have competitors in various ways. There are various takes and solutions for a lack of technology in the industry. In terms of our direct competitors, our biggest one to date is a company in the US called Flexport. They work on a very similar premise, but the main difference is that currently we specialise in export, and they do import. The execution of the service is different. The premise, or the problem that we are solving, is similar to our competitors, but the execution of the solution is different.
GP: Is your client base worldwide?
CL: At the moment we do export out of the UK to anywhere in the world, and export out of the US to anywhere in the world. However, the website is accessible globally. Recently, we launched a new product. Before, you could only ship full containers with us, but now you can ship pallets as well as full container loads."
GP: What are your immediate and future plans?
CL: We have plans in all sorts of areas. On the sales side, we are growing and will be expanding to imports by the first or second quarter in 2016; that's on full container loads for exporting and importing in and out of the US and UK. That's the immediate plan.
After that, we'd love to have a presence in Germany. That's the other part of our plans, to expand the operation to different countries. In five years, we will also look at other modes of transport, such as haulage and air freight.
GP: And one of the keys is to keep the interface of the technology as simple as possible?
CL: Definitely. Let's say I'm a furniture maker in Yorkshire, and I'm very up to speed with my technology, so people around the world can see the furniture. They ask to order it, and the company is excited by the expansion, but they have to ship it to Shanghai. This is where our philosophy comes in. If we invest in this, making it simple, we start to see more shipping. It's shipping made simple.