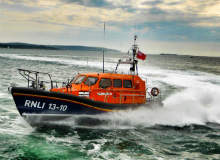 Each year, around 400 people drown off UK shores, with 44% of the fatalities being people who never intended to go into the water in the first place. A further 200 people tragically commit suicide in UK waters.
Charity organisation RNLI believes more can be done to help.
Since it first started its operations in 1824, RNLI volunteers have saved more than 140,000 lives at sea. Now, through an array of research and development programmes, technological updates, prevention strategies and global training courses for vulnerable communities, the charity is expanding its mission.
Eva Grey: What is RNLI and what is its mission?
Adrian Carey: The charity exists to save lives at sea, however our vision is to end the preventable loss of life from drowning.
This is beyond geographical, international, or political boundaries. We are a non-politic organisation and very proud of that independence. However, where appropriate and in pursuit of lifesaving, influencing political thinking is within our gift.
EG: How big is RNLI as an organisation and what areas does it cover?
AC: The RNLI provides a maritime rescue service made up of a fleet of different classes of lifeboats operating at 237 lifeboat stations, lifeguards on over 225 beaches and flood rescue teams, as well as a strong and growing prevention arm.
How well do you really know your competitors?
Access the most comprehensive Company Profiles on the market, powered by GlobalData. Save hours of research. Gain competitive edge.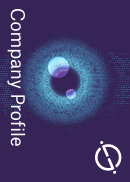 Company Profile – free sample
Thank you!
Your download email will arrive shortly
Not ready to buy yet? Download a free sample
We are confident about the unique quality of our Company Profiles. However, we want you to make the most beneficial decision for your business, so we offer a free sample that you can download by submitting the below form
By GlobalData
We operate throughout the UK, the Republic of Ireland, the Channel Islands and the Isle of Man. We also have an international influence which has a variety of worldwide prevention and rescue programmes.
Domestically, we have around 8,000 volunteers who operate our lifeboat and flood rescue service both ashore and afloat, as well as around 1,000 lifeguards who operate on a seasonal basis. Additionally, there are approximately 35,000 other supporters, such as fundraisers, shop volunteers, education volunteers, community safety officers and others.
"The bulk of our incredible people are volunteers."
The bulk of our incredible people are volunteers; we have a strong volunteer ethos and our paid staff of about 1,300 comprises around 3% of those who carry out RNLI's work.
EG: What emergencies do RNLI volunteers respond to?
AC: The range of rescues is vast and varied and it includes everything from large ships in distress, commercial fishermen and leisure activity.
2015 has been an impressive year for the RNLI with everyone's hard work and dedication resulting in the rescue of 9,763 people. With over 15 million visitors to RNLI lifeguarded beaches in 2015, our lifeguards assisted over 18,000 people dealing with anything from stings, slips and trips to missing children, major first aid incidents, as well as rescues in the water.
Over 26,000 people were helped by our lifeboat crews, lifeguards and Flood Rescue Team, who were also called into action in Cumbria and Scotland during the December floods, helping 411 people.
During 2015, 442 people are genuinely alive today because of our rescue activity in the UK, Republic of Ireland, Channel Island and Isle of Man.
EG: How is RNLI alerted about emergencies?
AC: We operate very closely with the UK Coastguard, Irish Coast Guard, Channel Islands Coastguard and IOM Coastguard services.
As far as lifeboats go, upon receipt of an emergency call the CG will carry out a mission analysis of the situation and make a judgement on the best solution. If an RNLI search and rescue unit is assessed as the best option to resolve the situation, we have an integrated paging system which allows an on-call RNLI Launching Authority to be contacted and made aware of the emergency.
The system is very slick and the aim is that all lifeboats launch with their volunteer crew in a swift but safe and efficient manner.
EG: What are some of the challenges facing the smooth running of the organisation and how do you overcome them?
AC: Supporting such a large and diverse organisation is not without its challenges.
Most of the training and exercising that keeps volunteers competent and up to date takes place at lifeboat stations, supported by a dedicated training centre at our headquarters in Poole.
However, 90% of training activity takes place remotely, at stations or on beaches, so supporting this and recording activity is quite a challenge. To achieve this, we have an organisation-wide competence framework that is designed to allow competence to be delivered, maintained and assessed anywhere.
Whilst our lifesavers battled stormy weather and record rainfall, the RNLI responded to criticism of fundraising practices across the charity sector by making the decision to move to opt-in communications, pledging to only contact individuals by email, post and phone if they give their permission for the charity to do so.
The RNLI was the first large UK charity to announce this. We take great pride in our strong relationship with our supporters and the amount of rescues we carry out show the importance of our supporters opting-in this year to enable us to continue to do what we do best, save lives at sea.
EG: What are some of the most recent technological innovations implemented by the RNLI?
AC: Since the RNLI was founded in 1824 we have been constantly improving and developing as new technologies become available.
The latest class of all-weather lifeboat, the Shannon, is a case in point. Using water jet propulsion systems and a state of the art, in-house designed Systems and Information Management System, it allows lifeboat crews to launch in the worst of conditions and carry out rescues in a vessel that they know is constructed using the latest composite technology.
Other examples of technology and innovative thinking include the use of inflatable bladder technology on inshore lifeboat seating to reduce the effects of whole body vibration (WBV).
We have a structural design PhD project currently running with Newcastle University and Lloyd's Register. This is looking at factors like WBV, structural response, operating environment and on board systems. We are also investigating the use of smart materials to reduce the effects of WBV with the University of Bristol.
We have two further PhD projects with the University of Southampton. One is looking at our mooring arrangements for our all-weather lifeboats, and the other is looking at degradation of materials over time, with the view of extending the life of our Severn-class lifeboat fleet.
EG: Apart from rescue services at home, RNLI has undertaken international programmes abroad. What areas does the initiative cover and what does it aim to achieve?
AC: The RNLI remains committed to a reduction in drowning around the world, especially amongst those who are at the greatest risk.
Therefore, because 90% of drowning by volume and by rate occurs in Africa and Asia, within low and middle income countries, this area of the world will be our primary focus.
We are currently operating in Bangladesh, Ghana and Tanzania delivering a mix of projects designed to test appropriate interventions and engage with local communities to support their ambitions to reduce the tragedy that underlies any drowning.
We are involved with a training package for the Hellenic Rescue Team (HRT) based in the island of Lesbos in the Aegean Sea.
"The RNLI remains committed to a reduction in drowning around the world."
The Migrant Crisis is well known because of the vivid images we have witnessed on out televisions and a collaborative European effort has seen different countries rescue services support different areas.
We have donated a recently decommissioned but fully serviceable former 7.5m inshore lifeboat to the HRT and are in the process of delivering a series of training packages to ensure they operate the vessel competently. We have also donated personal protective equipment and a second lifeboat is being considered.
EG: What are RNLI's plans for the future?
AC: Our current focus is on how we can influence behaviours relating to safety on or near the water. We believe we need to do more to save the 400 people who still drown each year in our waters.
We realise that we could place a lifeboat every half a mile around our coastline and we still would not be able to rescue all these people. It is about influencing behaviours rather than increasing rescue efforts.
Collaboration is the key to success here and we are part of a national strategy called the UK Drowning Prevention Strategy, engaging major bodies in planning to do something about this.
While this is a UK strategy, we are developing an organisation-wide approach to solving the same issues in all the jurisdictions we operate by adopting a model of working relating to four main areas: rescue, influence, supervision and education (RISE).
We want the entire community to believe and understand that they can all be lifesavers. By 2024, we want to half this preventable drowning rate. This is a challenging but massively worthwhile target.