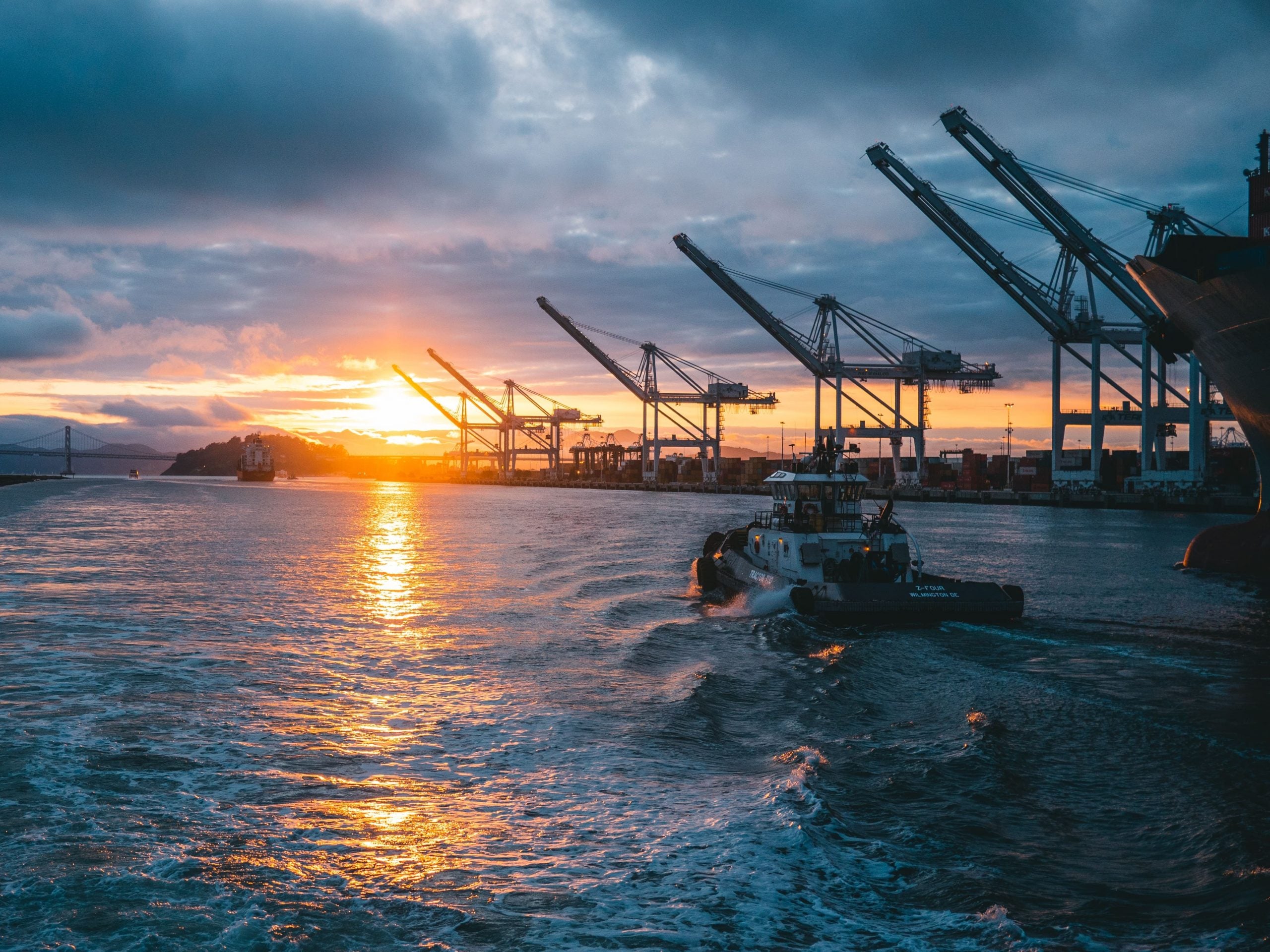 Ilaria Grasso Macola: Shipping needs international regulation if it wants to be united in tackling climate change and helping crews
Contributing 2.5% of global greenhouse gas emissions, the shipping sector's role as a polluter has been very significant in the last few years. According to the International Maritime Organisation's (IMO) third greenhouse gas study, shipping produces 940 million tonnes of CO2 every year, with numbers set to increase exponentially if measures are not put in place.
The industry has reiterated many times its commitment to lower CO2 emissions but for the whole industry to come together and act, it needs to be regulated by international bodies such as the IMO. 
A specialised agency of the UN, the IMO aims to create universal regulatory frameworks that are "fair and effective, universally adopted and universally implemented", and regulate all aspect of shipping, including environmental performance.
The industry needs these frameworks – which include the limit for sulphur in fuel oil used on ships and the need to cut at least 50% of emissions by 2050 – because they set objective standards for the wider industry, balancing stakeholders' needs with environmental objectives. 
If left to regional control, each regulator could adopt its own standard, making it difficult to find some common ground, especially when it comes to standardising polluting fuels. Different regions might also implement directives differently, with some being more committed to reducing their carbon footprint than others. 
"We believe that global regulation to reduce the maritime industry's greenhouse gas emissions, set by the IMO as the shipping regulator, is in the best interests of all shipping stakeholders," said Lloyd's Register Group CEO Alastair Marsh, who was responding to calls at 2020's Global Maritime Forum for greater regional regulation of global shipping. 
Another area where international regulators can provide widespread assistance is crew wellbeing, as seen during the Covid-19 pandemic when seafarers were left stranded at sea for months because of travel restrictions. Because there was no communal strategy and each country had its own regulations, crews were not allowed to leave their ships, resulting in many suffering from severe physical and mental health issues as a result. 
Despite the difficulties, the IMO launched the 'Seafarers are key workers' campaign and began lobbying governments to recognise seafarers as essential workers. 
"Just like other key workers, seafarers are on the front line in this global fight. They deserve our thanks. But they also need and deserve quick and decisive humanitarian action from governments everywhere, not just during the pandemic, but at all times," said IMO Secretary-General Kitack Lim on 25 June. 
The organisation managed to exert pressure and several countries, including the UK, granted seafarers key workers' status. "It is time to act for seafarers," commented Lim on 10 July. "Seafarers are delivering for us, it is time for us to deliver for them." 
These examples show that despite all the problems international regulators might have, they are still the best solution if shipping wants to move forward while supporting its stakeholders and members. 
Adele Berti: The IMO needs regional regulators for its measures to be effectively implemented
The International Maritime Organization (IMO) has long proved to be crucial in steering the course of the maritime sector, especially in matters such as crew protection and climate change. But as the industry becomes increasingly multi-faceted and diverse – and with a global economic crisis looming – the time has come for regional regulators to have greater power to handle local markets. 
As recently noted by some members of the Global Maritime Forum, the IMO's slow approach often fails to achieve the goals it sets when they are needed the most. In a climate change-focused world, the sector will require more targeted, area-specific policymaking.
This doesn't mean that the IMO has become surplus to requirements. Since its foundation in 1948, the UN agency has spearheaded ground-breaking initiatives such as the MARPOL Convention, which regulates marine pollution, and the ISPS Code for security and piracy. 
However, too often these initiatives have been subject to criticism for failing to drive meaningful change as quickly and effectively as a domestic, regional alternative would. 
Take the sulphur cap that came into force in January 2020. While a huge step towards decarbonising the sector, it is in danger of failing to be properly applied, as is the case with most UN directives. This is because signatories can freely choose what to enforce and how to enforce it, knowing they won't be sanctioned due to non-compliance. One example is the UK, which in March decided to suspend routine port state control inspections, including enforcing the sulphur cap, during the Covid-19 lockdown.
Adding to that are the conflicts of interest that can arise when the IMO and its regional counterparts endorse similar initiatives, leaving signatories divided between which to follow and how to act. For instance, the EU – which is not a member of the IMO but includes countries that are – is working on an emission trading scheme that could soon be applied to shipping. As reported in November, the IMO's secretary-general attempted to interfere with the EU's approach this summer, only to be rejected by the Union, leaving EU members in an awkward position. But isn't it fair to expect that the EU has a clearer idea of how to regulate EU ships than the IMO?  
A similar point can be made in the context of Arctic shipping, where the IMO recently approved a much-needed ban on heavy fuel oil. However, the move was criticised by non-governmental organisations for allegedly having loopholes that would prevent the ban from coming into effect before mid-2029. One wonders if leaving the issue in the hands of Arctic countries only would have led to a different outcome. 
Even beyond climate change, delegating to regional players could benefit a whole set of other shipping segments – such as trade –  by diversifying and tailoring the playing field to specific markets, instead of supporting mainly global companies. 
Cargo handling could also see an improvement. As Ship Technology Global reported in September, some have argued that the Beirut explosion that killed hundreds in August 2020 is an example of a country failing to comply with the IMO Dangerous Goods Code, with international regulations clashing against their domestic counterparts. 
As the climate change crisis continues and countries struggle to adjust to a post-Covid-19 world, pursuing a unified, above-parties approach to regulation could become too much of an imposition for the maritime sector. Sharing and de-centralising this burden could prove the golden mean.