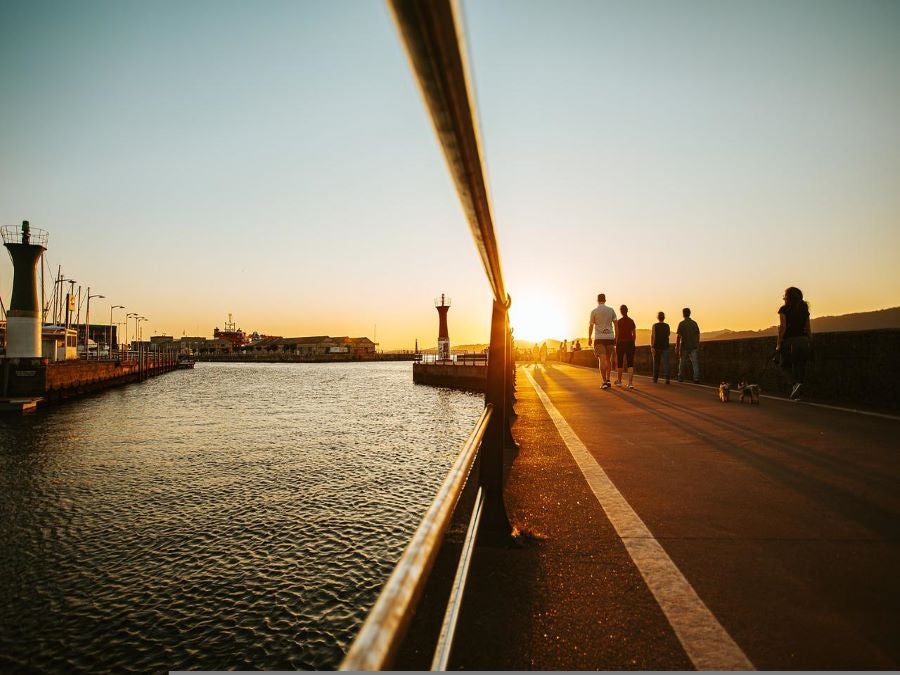 After the construction of the solar powered integrated inspection facility, the $30m project by Hutchison Ports SoHaR will be a part of the terminal development plans which aim to improve inspection services for inbound and outbound containers.
This development will support Oman Customs by accelerating the inspection process with improved security measures in line with the Sultanate of Oman's Logistics Strategy 2040. In addition, the new facility will also enhance the process of releasing goods from the container terminal.
In terms of the benefits of this new facility, Anacin Kum, CEO of Hutchison Ports Sohar, says: "The increased inspection capacity and further upgrade to the service level under a one-stop-shop office.
"How does it compare to traditional custom inspections? It will be more efficient and can cover all type of commodities."
The facility will use X-ray container scanners to distinguish between high risk and low risk containers. The project area is set at 37,000m2 within Terminal C, with completion expected in the middle of 2023.
The inspection facility will also be temperature controlled and outfitted with cargo scanners. The cargo scanners will be placed at inspection platforms.
A third of the 66 container inspection bays will be dedicated to refrigerated and foodstuff inspection. In addition, the three X-ray container scanner portal units and Container Radiation Monitor System will be integrated with the security control system. This will support the scanning of the containers.
There will also be a safe and clean laboratory testing process at the facility which will be introduced for food safety control for imports and exports.
Due to the development of the solar powered integrated inspection facility project, clearance of goods will take place in a timely manner and through these simplified processes and standards, there will be significant improvements in operations of the port, Hutchison Ports Sohar said.
On the challenges relating to this project, Kum says: "The continuation of the existing routine in the inspection area with efficiency in parallel to the tight construction schedule for the project."
The inspection facility is now set to be the largest of its kind, assisting the terminal in efforts to serve community needs through a one-stop-shop service station.
In support of Oman's sustainability goals, solar energy will be installed on the new infrastructure, existing buildings and car parking areas. As a result, there will be a reduction of around 5,000 tons of CO2 emissions each year.
Prior to the announcement of this inspection facility, Sohar and Hutchison Port's conducted a feasibility study for the expansion of Sohar Port. The study focused on the social, environmental, logistical, in-country value and economic impacts of expansion.