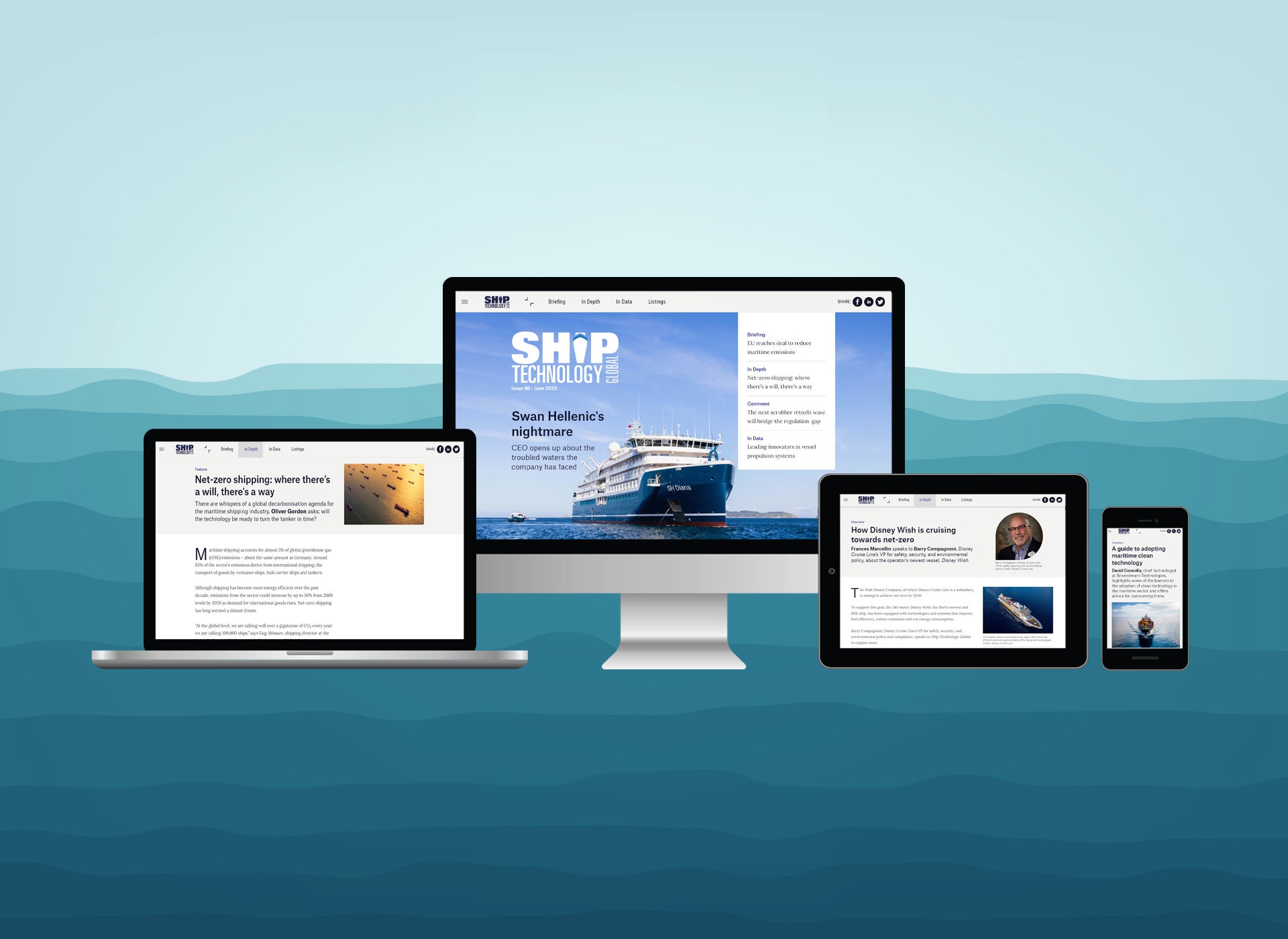 The new issue of Ship Technology Global is out now!
In our cover story this issue, we report on the christening of Swan Hellenic's new vessel, the SH Diana. The new ship joins an SH fleet that has been mired with delays due to the knock-on effects of the pandemic and Russia's invasion of Ukraine. CEO Andrea Zito opens up to us about the company's struggles.
Whether you are on a desktop, tablet or smartphone, you can read the magazine for free online.
Also in the cruise sector, we speak to Disney Cruise Line's VP for safety, security, and environmental policy, about Disney Wish, which features a host of new solutions to reduce its environmental impact. We also look at the journey that the maritime sector is travelling on its way to net-zero shipping, highlighting the new technologies that will accelerate the shift to carbon neutrality.

Elsewhere, we profile Candela's new electric contre console vessel, speak to Aloft Systems about its novel wind propulsion solutions, and find out why collaborative ecosystems are vital for maritime data democratisation.
For all this and the latest maritime industry news, comment, and analysis from GlobalData, read on. And don't forget to stay up to date with everything at @ShipTechMag and @FutureCruiseMag.
Peter Nilson, editor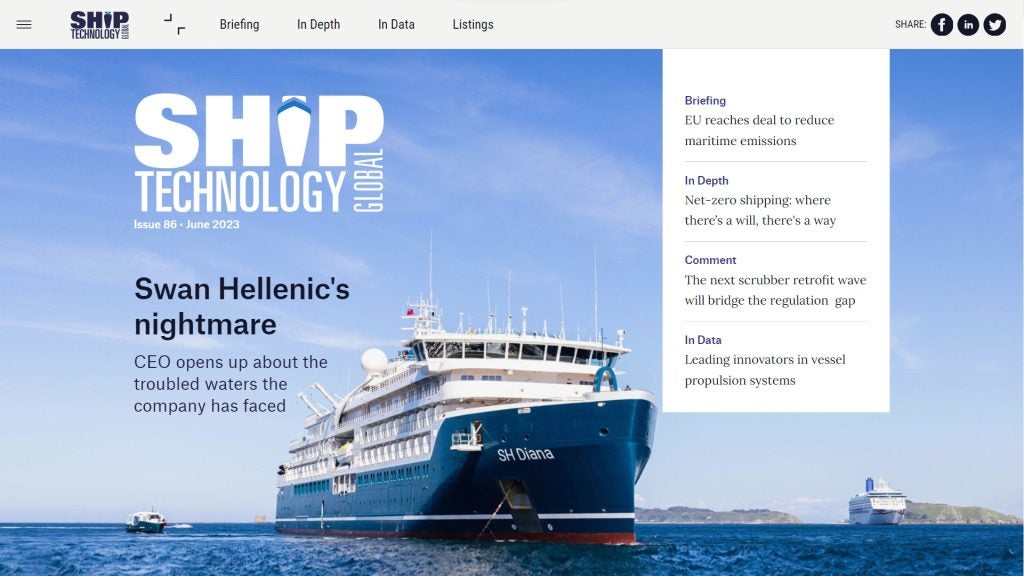 In this issue
Net-zero shipping: where there's a will, there's a way
There are whispers of a global decarbonisation agenda for the maritime shipping industry. Oliver Gordon asks: will the technology be ready to turn the tanker in time?
Data democratisation needs collaborative ecosystems
Jasleen Mann speaks to Opsealog managing director Arnaud Dianoux about the need for greater data sharing across supply chains.
Swan Hellenic christens SH Diana: CEO shares "nightmare"
The pandemic and the invasion of Ukraine have inflicted chaos on Swan Hellenic's operations. Frances Marcellin reports from SH Diana's christening, learning how the company is navigating such troubled waters.
Candela C-8 CC to electrify centre console category
Centre console boats are the most popular boats in the US, used for fishing, families, and watersports. Jasleen Mann takes a look at Candela's new electric model.
How Disney Wish is cruising towards net-zero
Frances Marcellin speaks to Barry Compagnoni, Disney Cruise Line's VP for safety, security, and environmental policy, about the operator's newest vessel, Disney Wish.
Novel wind propulsion system examined: Aloft Systems
Jasleen Mann talks to Miles Keeney-Ritchie, CEO of Aloft Systems, about the company's unique sail system.
A guide to adopting maritime clean technology
David Connolly, chief technologist at Silverstream Technologies, highlights some of the barriers to the adoption of clean technology in the maritime sector and offers advice for overcoming them.
The next scrubber retrofit wave will bridge the regulation gap
Scrubbers on ships gained popularity as a global sulphur cap compliance solution and will remain a key sustainability solution, writes Kashif Javaid, sales director at Wärtsilä Exhaust Treatment.
A stop on the route to regulating autonomous vessels
Mark Johnson, partner; Fiona Cain, counsel; and Kayley Rousell, trainee solicitor at Haynes and Boone, outline how new regulations coming this year will affect the development and operation of autonomous vessels.
Next issue preview
With shipping recently included in the EU's Emissions Trading System under the EU's 'Fit for 55' programme, countries may soon find themselves looking to Norway and other Scandinavian countries as pioneers in ferry electrification.
Norway's unique policy environment and vast natural resources create the ideal breeding ground for electric ferries. In our next edition, we ask: what can other countries learn from this?
In the meantime, you can stay up to date with everything at @ShipTechMag.
Would you like to be notified when a new issue of Ship Technology Global is out? Sign up for email alerts here!
We will only use your email address to let you know when a new issue is available. Ship Technology Global is published quarterly.