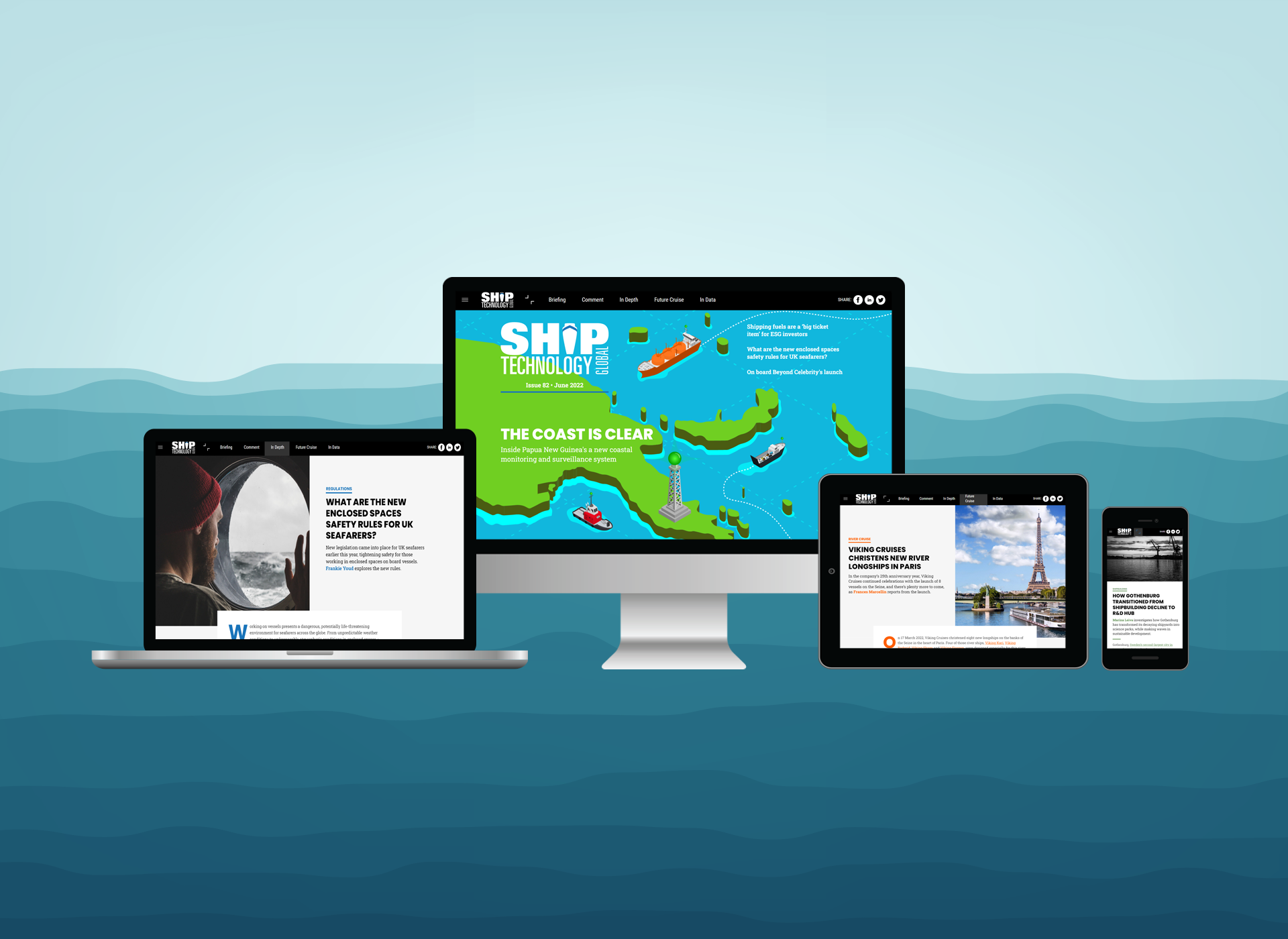 Ship Technology Global is back with a bumper edition! We've combined with our sister title Future Cruise, bringing all of our expert maritime analysis together in one place.
Whether you are on a desktop, tablet or smartphone, you can read the magazine for free online.
Our cover story profiles Papua New Guinea's new coastal monitoring system, implemented by Vissim and M-NAV. The tech aims to improve the ability of vessels to safely navigate the waters around the country and act as surveillance in sensitive areas of natural significance.

Elsewhere, we take a look at the new safety regulations put in place earlier this year in the UK. The rules set out a new framework for the safety of seafarers in enclosed spaces, hoping to cut down the number of fatalities on vessels due to asphyxiation.

As well as this, we round up some of the notable developments in the cruise sector. We get the rundown of the launch of the Beyond, the newest member of Celebrity Cruise's fleet. We also report on Viking Cruise's launch of eight new river longships in Paris – and find out how the launch is part of a heavy year for the company celebrating its 25th Anniversary.

For all of this and more, read on. And don't forget to stay up to date with everything at @ShipTechMag and @FutureCruiseMag.
Peter Nilson, editor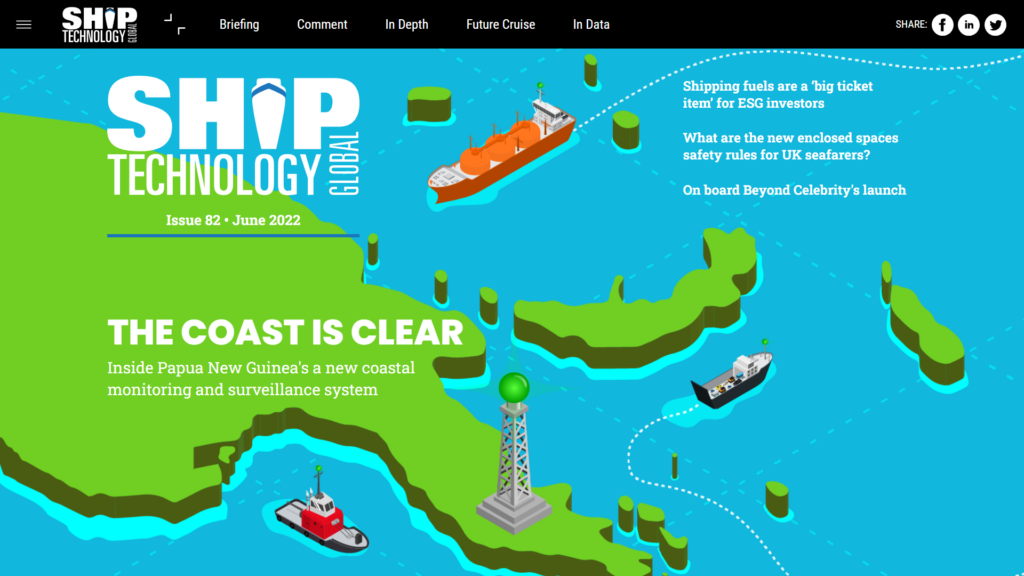 In this issue
What are the new enclosed spaces safety rules for UK seafarers?
New legislation came into place for UK seafarers earlier this year, tightening safety for those working in enclosed spaces onboard vessels. Frankie Youd explores the new rules.
Next-gen AI weather routing with Deepsea Technologies
Angus Whiston, commercial director at DeepSea Technologies, talks to Jasleen Mann about Pythia, the company's weather routing and voyage optimisation platform.
Digitising weight data with Pyxis Lightship
Marine Technical Limits has launched a new platform, Pyxis, which consolidates data into a single interface in order to better track lightship weight. Jasleen Mann explores the matter.
Inside Papua New Guinea's new coastal sensor technology
To improve and ensure safe vessel navigation in Papua New Guinea waters, technology company Vissim and project partner M-NAV Solutions have upgraded coastal monitoring and surveillance systems. Frankie Youd finds out more about the technology and the benefits of the upgrades.
Shipping industry tipped to be a "big ticket item" for ESG investors
Jasleen Mann speaks to Giulio Tirelli, R&D expert at Wärtsilä, about the importance of the correct fuel and technology combination and the future fuels market.
Going a cut above and Beyond
Celebrity Cruises' new ship, Celebrity Beyond, has a strong health and wellbeing focus, with a host of spas and fitness offerings. Frances Marcellin gives a roundup of the launch of the vessel.
Viking Cruises christens new river longships in Paris
In the company's 25th anniversary year, Viking Cruises continued celebrations with the launch of 8 vessels on the Seine, and there's plenty more to come, as Frances Marcellin reports from the launch.
Rethinking the makeup of antifouling paint
Jasleen Mann speaks with Henrik Meyer, CEO at Cysbio, about how the company's new fermentation technology provides an alternative to copper in antifouling paint.
Next issue preview
The Port of Barcelona has outlined an innovation programme, following on from its €110m ($117.8m) Nexigen project, to decarbonise port activity and improve air quality in the local area.

A total of €90m ($100m) of the funds will go towards onshore power supply systems, reducing the emissions of vessels docked at the port.

We profile the project in our next issue, looking at the solutions the port has chosen, as well as how it will reduce the port's environmental impact on the local area.
In the meantime, you can stay up to date with everything at @ShipTechMag.
Would you like to be notified when a new issue of Future Cruise is out? Sign up for email alerts here!
We will only use your email address to let you know when a new issue is available. Ship Technology Global is published quarterly.