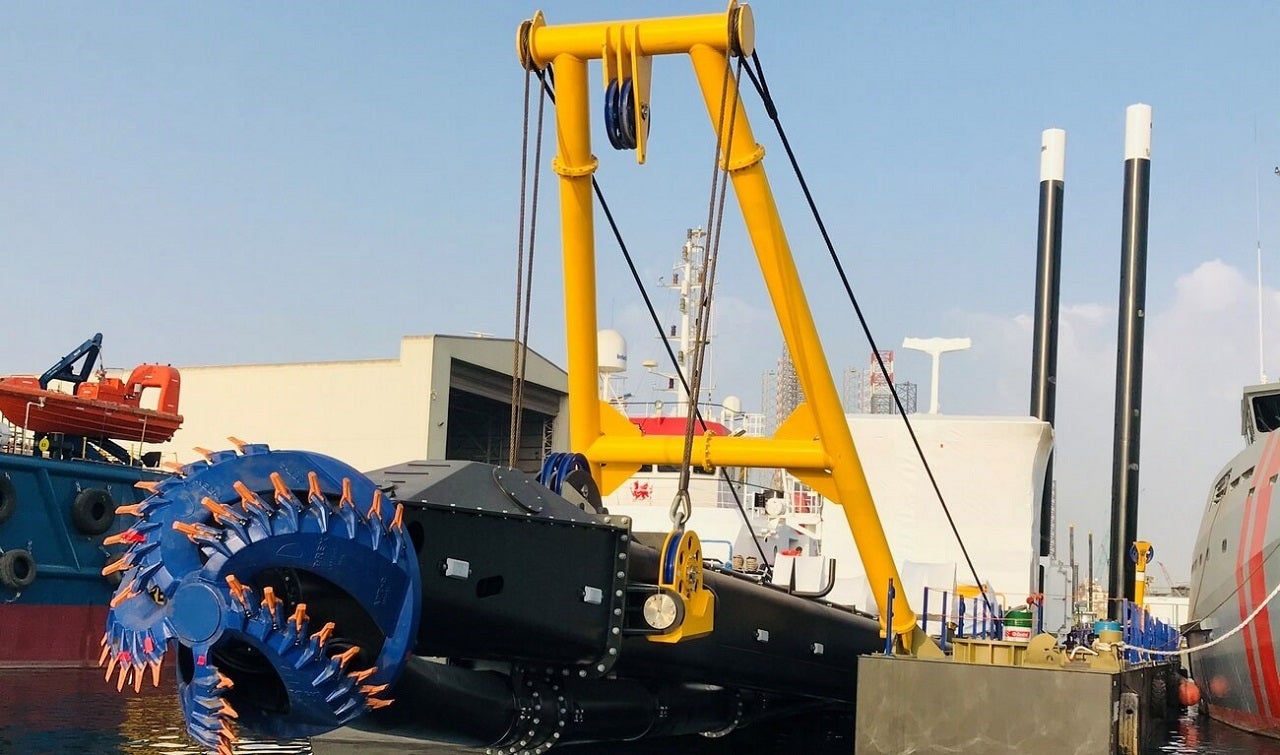 Albwardy Damen, a joint venture between Albwardy Investment, Dubai and the Damen Shipyards Group, has launched the cutter suction dredger (CSD) 650.
This is the first CSD650 to be built at the yard, which is active in ship repair, including dry dockings and newbuilds.
The yard is also the Damen Service Hub for the region, providing local after-sales support.
These bulky dredgers are usually constructed at the Damen Dredging Equipment yard in Nijkerk, the Netherlands.
The dredger was built in the Middle East to ensure low transport overheads and short lead times.
Scheduled for delivery in January 2021, the dredger will now undergo a testing programme.
The 535t CSD650 construction has a total length of 61.2m and includes the spud carriage, which leads to the swing width of 63m.
The suction dredger features a powerful 700kW cutter head, made for dredging at a max dredging depth of 18m. It is fitted with an inboard dredge pump positioned in a separate pump room.
With a mixture production of some 7,000m³/h, the total installed power of the dredger is 2,972kW.
Recently, Albwardy Damen finished the construction of two other CSD500 dredgers, with a max dredging depth of 14m, and a mixture pumping capacity of 4,000m³/h.
This week, Damen Shiprepair Amsterdam (DSAm) finished a conversion project of a former platform supply vessel (PSV) into a fish feed carrier for Norwegian company Eidsvaag.
The conversion project was undertaken by DSAm through a tender procedure.
Previously, Concordia Damen shipyard secured a contract from the institutional investors for building 40 eco-friendly dual-fuel barges, which will be chartered by Shell and operated by VT Group/Marlow.
Concordia Damen will begin the construction of the tankers in December.
In a separate development, Jebel Ali Port in the UAE, received a container transporting an export shipment from Israel via the Ashdod Port in Israel, for Jafza-based Kimoha Entrepreneurs FZCO.