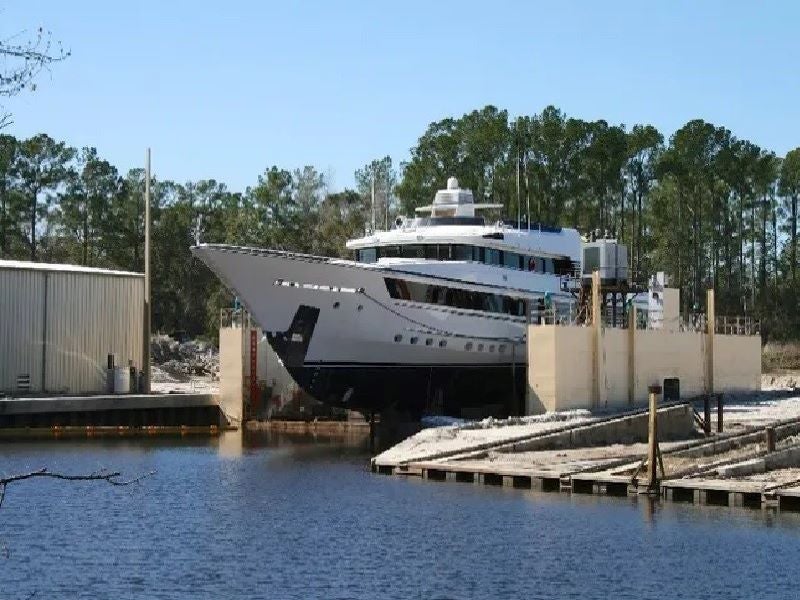 Libra Group's maritime unit Americraft Marine has acquired US-based full-service shipbuilding and marine repair company St Johns Ship Building for an undisclosed sum.
Headquartered in Palatka, Florida, St Johns Ship Building has expertise in building and repairing Jones Act-compliant vessels.
These include a range of steel and aluminium vessels, such as deck and tank barges, ferries, tugs, and landing crafts, as well as general cargo vessels.
It also builds vessels to support offshore wind farms.
St Johns Ship Building has a storm-protected 100-acre inland campus with an 850-tonne floating drydock.
It also has 2,400ft of water frontage with more than 900ft of bulkhead, which includes a 400ft launch basin, 425ft by 75ft fabrication shop and two rail launch systems.
In April 2021, the yard secured $1.3m from MARAD, through the Small Shipyard Grant Programme, to build a 2,000-tonne drydock.
According to Americraft Marine, the next ten to 15 years will require 'significant shipbuilding capacity' to cater to the demand for ships to contribute to renewable energy infrastructure in the US.
The company also highlighted that ship production in the US has dropped off lately. 
Americraft Marine CEO Omear Khalid said: "Americraft Marine is proud to acquire St Johns Ship Building, which has the right leadership and skilled workforce to accelerate the future of US shipbuilding and advance the urgent need for Jones Act-compliant, future-focused US vessels.
"Our goal is simple: to build a best-in-class Jones Act-compliant shipyard. Americraft Marine will provide stable industrial jobs, invest in workforce training and leverage St Johns' proven expertise as well as the historical maritime heritage of the Libra Group."