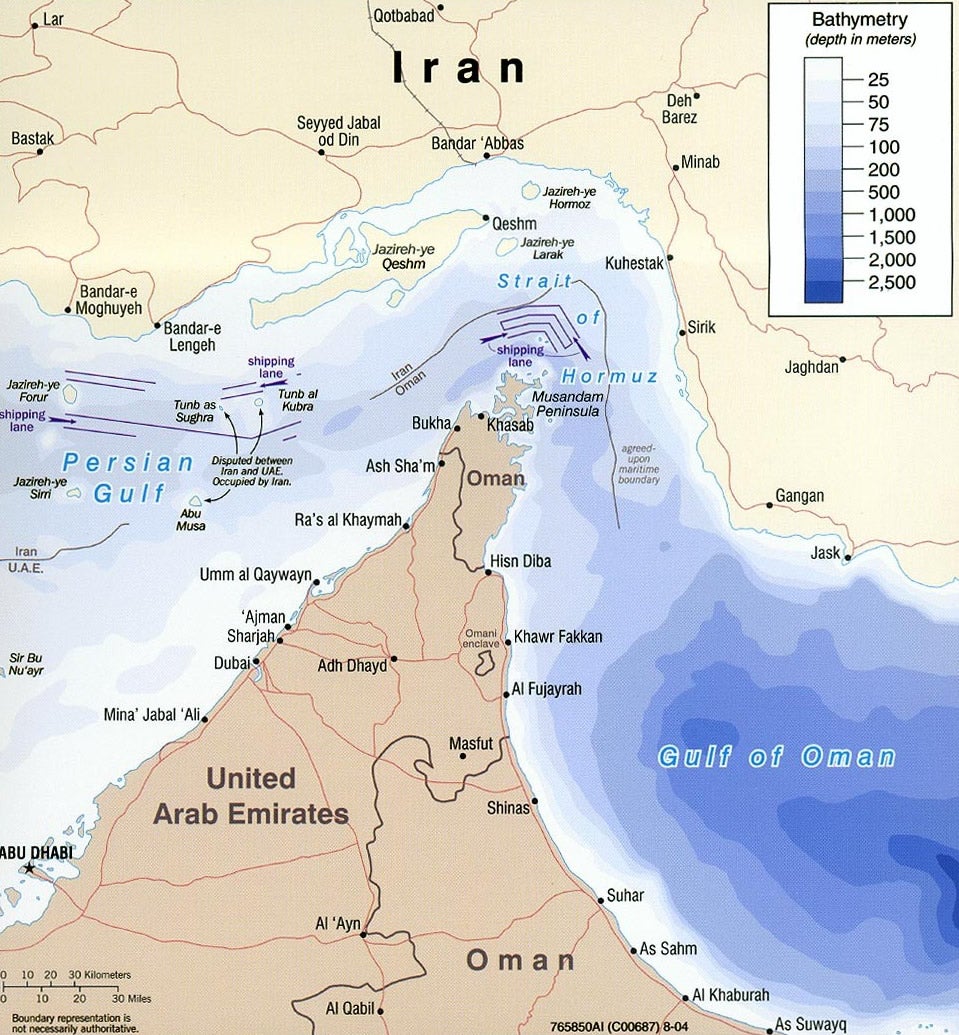 Australia is to collaborate with the US, UK and Bahrain in a security mission to protect vessels through Middle Eastern waterways, Prime Minister Scott MORRISON said on 21 August.
"The government has been concerned over incidents involving shipping in the Strait of Hormuz over the past few months," Morrison said at a conference in Canberra.
"This destabilising behaviour is a threat to Australia's interests in the region.
"The government has decided that it is in Australia's national interest to work with our international partners to contribute. Our contribution will be limited in scope and it will be time-bound," he said.
Morrison added that about 15% of crude oil and 30% of refined oil for Australia came through the Strait of Hormuz, and instability in the region would prove to be an economic threat that must be confronted.
Morrison said the issue impacted global security and stability. "Freedom of navigation through international waters is a fundamental right of all states under international law," he said.
"All states have a right to expect safe passage of their maritime trade consistent with international law."
Outlining Australia's contribution, Morrison declared that it will deploy a P-8A Poseidon surveillance plane to the Middle East for one month before the end of 2019 and a frigate will be sent to the region in January 2020.
Australia is the latest nation to join US-led efforts to secure the strait after escalating tensions between Tehran and the west. In August 2019, Bahrain agreed to join the mission alongside the UK, which announced that Royal Navy vessels would work with the US Navy.
"Threats to the free flow of commerce are an international problem requiring an international solution," said General Kenneth F. McKenzie Jr., Commander of the US Central Command, while welcoming the Kingdom of Bahrain into the International Maritime Security Construct.
However, not all nations are on-board with the US naval mission. For instance, in July 2019 German Foreign Minister Heiko Maas said that Germany would not join the mission in the Strait of Hormuz.
The commitment to join the US comes after tensions escalated in the region over the seizure of an Iranian ship by Gibraltar in July. This vessel was believed to be heading to Syria in breach of EU sanctions, but was freed earlier this week after the Middle Eastern nation claimed that the ship would not head to Syria.
Two weeks after British forces helped seize the Iranian ship, Iran's Revolutionary Guard seized British-flagged oil tanker Stena Impero on the account on marine violations. As a result, the UK established a military presence in the Gulf with two Navy ships.