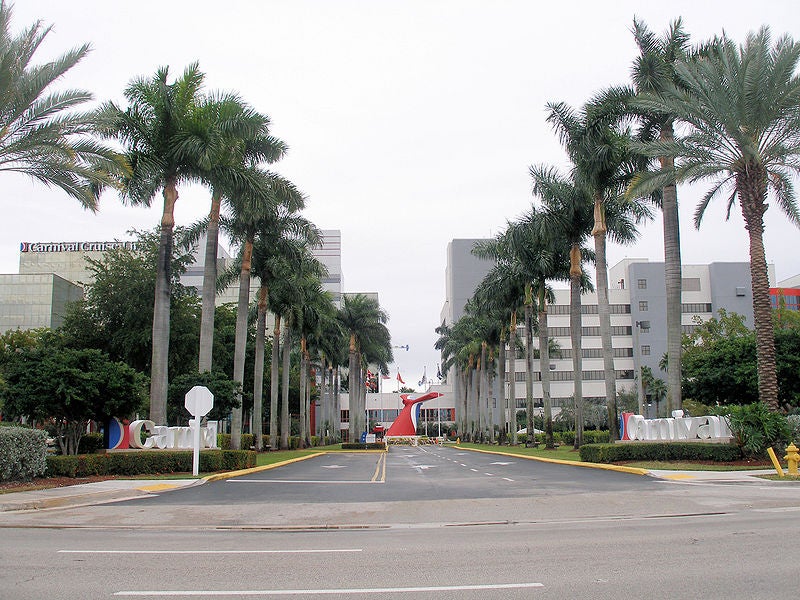 Carnival Corporation has announced plans to sell 13 ships from its fleet this year amid the Covid-19 pandemic.
Last month, Carnival announced it will sell six of its ships to deal with a $4.4bn loss in the second quarter of the year.
The company sold one ship last month and has finalised the agreement to sell five ships. Carnival also signed preliminary agreements for three additional ships.
The agreements follow the plan to sell four ships, which was announced before the fiscal year 2020.
Carnival Corporation has not revealed the names of the 13 ships that it plans to sell.
In total, the sale of 13 ships marks a decrease of 9% in the current capacity.
The company also said that only five of the nine ships that were scheduled to be acquired this year and next year will now be delivered before the end of the fiscal year 2021.
The ship deliveries scheduled for the fiscal year 2022 and 2023 will also be delayed.
Carnival Corporation president and CEO Arnold Donald said: "We have been transitioning the fleet into a prolonged pause and right-sizing our shoreside operations. We have already reduced operating costs by over $7bn on an annualised basis and reduced capital expenditures also by more than $5bn over the next 18 months.
"We have secured over $10bn of additional liquidity to sustain another full year with additional flexibility remaining. We have aggressively shed assets while actively deferring new ship deliveries.
"We are working hard to resume operations while serving the best interests of public health with our way forward informed through consultation with medical experts and scientists from around the world."
Carnival Corporation owns nine cruise lines, which are Carnival Cruise Line, Princess Cruises, Holland America Line, P&O Cruises (Australia), Seabourn, Costa Cruises, AIDA Cruises, P&O Cruises (UK) and Cunard.
Last week, P&O Cruises sold the Oceana cruise ship, which is one of the oldest ships in the fleet.
Carnival Cruise Line also announced that its new cruise ship Mardi Gras will begin operations in 2021 due to delay in delivery caused by the Covid-19 pandemic.