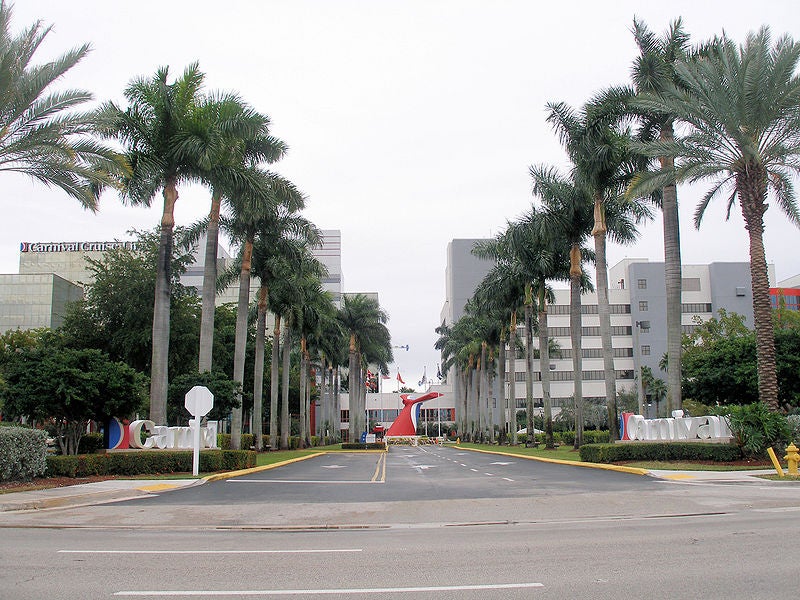 Carnival Corporation has signed agreements with EGE CELIK and SIMSEKLER, maritime reclamation and recycling specialists, to dismantle and recycle two retired ships responsibly.
Carnival Corporation is recycling Carnival Fantasy and Carnival Inspiration, which were previously operated by Carnival Cruise Line.
The decision is a part of the company's plans to align the fleet according to the anticipated phased restart of cruise operations and create cost savings.
The cruise company has partnered with environmental non-profit Bellona Foundation and the specialised ship recycling experts Sea2Cradle to create a method for recycling the ships.
Carnival Corporation chief maritime officer Bill Burke said: "Our highest responsibility and top priorities are compliance, environmental protection, and the health, safety and wellbeing of our guests, the communities we visit and our crew.
"That commitment extends to our cruise ships, starting from the moment a ship becomes part of our fleet and continuing all the way through to its retirement.
"In addition to limiting our vessels' impact on the environment throughout their service time in our fleet, recycling our retired ships following the European Ship Recycling Regulation ensures we are applying the highest global standards and contributing to a sustainable cruise industry."
The two recycling companies received certification from the Hong Kong Convention for the Safe and Environmentally Sound Recycling of Ships.
They also need to comply with a matrix of global standards that are set by the EU, International Maritime Organization (IMO), International Labour Organization (ILO) and the Basel Convention multilateral environmental agreement.
The companies will form a Ship Recycle Plan for each ship after consulting Sea2Cradle to comply with the national and international environmental standards.
The plans will include a hazardous and regulated materials inventory and the different procedures listed to safely remove and process the materials, following which the ships will be dismantled.
The parts of the ship such as machinery and electronic equipment, which can be reused, will be removed, while the metal scraps will be recycled or transferred to the mill.
In a separate development, Evergreen Marine Corporation (Taiwan) became the signatory to the Ship Recycling Transparency Initiative (SRTI).