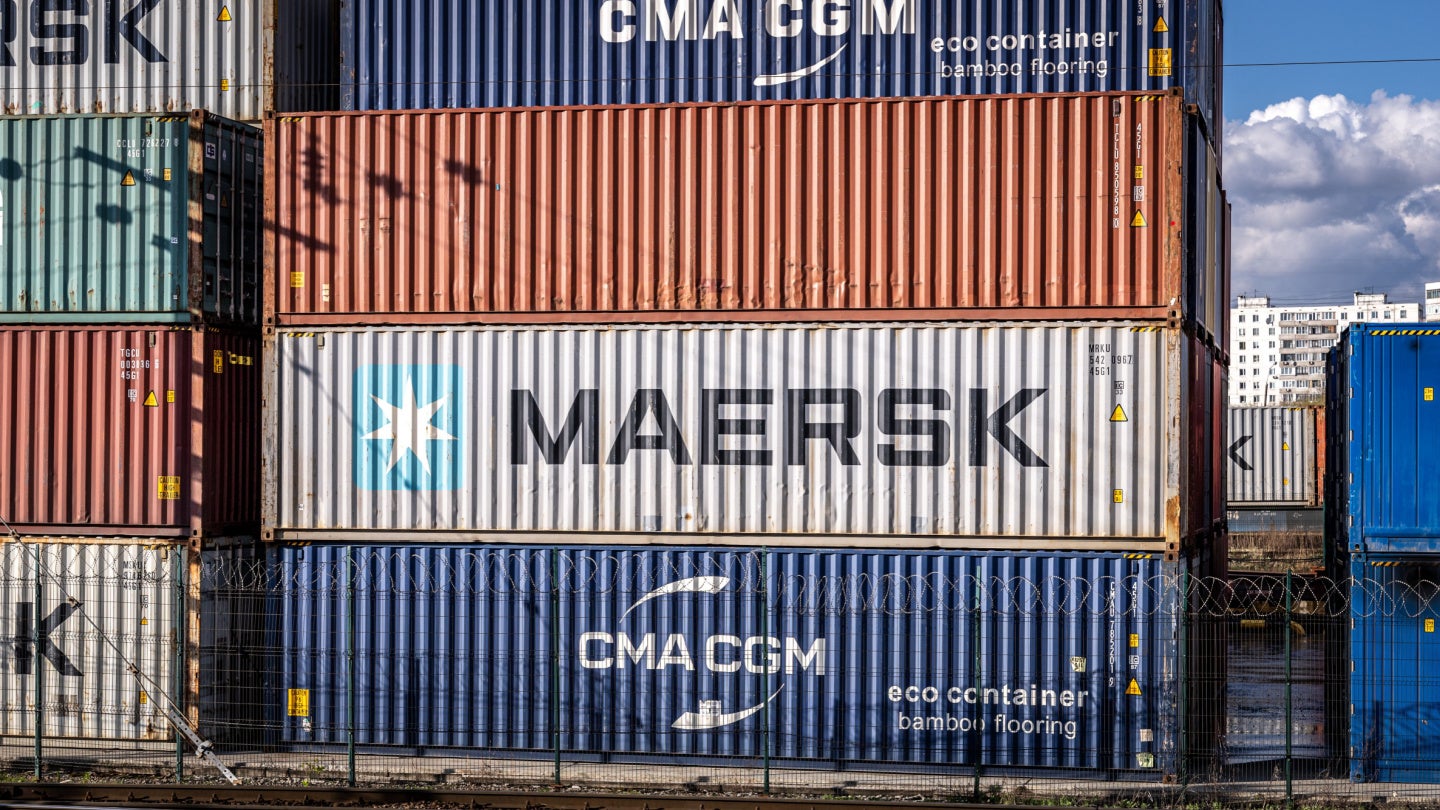 CMA CGM and Maersk, two of the largest shipping companies in the world, have joined together to work on the decarbonisation of the maritime industry through the development of technology such as alternative fuels.
The partnership comes as both companies seek to further ideas that will support their net zero goals, 2050 for CMA CGM and 2040 for Maersk, including LNG and bio/e-methanol vessels.
CMA CGM Group chairman and CEO Rodolphe Saadé said: "By combining the know-how and expertise of two shipping leaders, we will accelerate the development of new solutions and technologies, enabling our industry to reach its CO₂ reduction targets. We are looking forward to being joined by other companies."
Three areas have been highlighted by the two companies as the focus of the partnership: developing high standards for sustainable fuels, developing standards for the operation of green methanol vessels and exploring joint research and development on other decarbonisation solutions.
In addition to working towards their own goals, CMA CGM and Maersk have also both welcomed the adoption of the International Maritime Organisation's 2023 Strategy for Reducing GHG Emissions from Ships.
The companies also said they encouraged other members of the maritime industry to join them in working together to establish a sustainable international regulatory framework for greenhouse gases, describing it as a "prerequisite" to reducing emissions.
A.P. Moller – Maersk CEO Vincent Clerc said: "A.P. Moller – Maersk wants to accelerate the green transition in shipping and logistics and to do so, we need strong involvement from partners across the industry.
"We are pleased to have an ally in CMA CGM and it's a testament that when we unite through determined efforts and partnerships, a tangible and optimistic path towards a sustainable future emerges."
Maersk's involvement in the partnership notably comes soon after the company took delivery of its world-first methanol powered feeder container ship and officially announced it as the Laura Maersk during a naming ceremony in Copenhagen, Denmark.
The Danish company has also ranked number one on environmental coalition Ship It Zero's decarbonisation scorecard, receiving a score of 76.5/100, while CMA CGM came fourth out of ten with a score of 57.5/100.
Both companies have orders in place for more methanol-powered ships, while CMA CGM has also been ordering LNG-powered vessels.