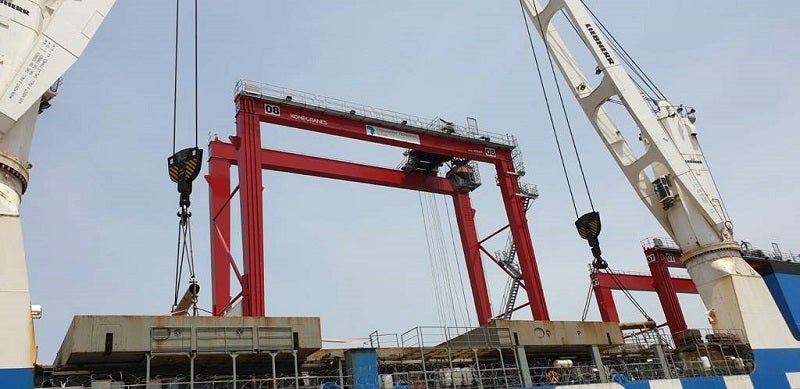 Bolloré Ports subsidiary Conakry Terminal has accepted the delivery of four RTG gantries from Konecranes to modernise its activities.
The new cranes are expected to boost the terminal's productivity and increase Guinea's competitiveness and trade.
The cranes were specifically designed to handle containers at port terminals. They can lift 40t each and boost the container storage capacity at the terminal.
The cranes are also expected to increase the delivery pace and decrease the handling time at the terminal.
The terminal has bought the cranes for GNF70.5bn (€6.8m). The cranes will supplement the existing four-yard gantries that were delivered in 2018.
Additionally, the terminal undertook civil engineering works valued at GNF52bn (€5m) and hired 40 Guineans. The terminal has employed approximately 500 Guinean nationals.
The terminal also participates solidarity initiatives as health, education and environmental protection.
Conakry Terminal CEO Traoré Tahirou Barry said: "Despite the Covid-19 pandemic, Conakry Terminal is pursuing its programme of investments and continues to modernise its port activities at the Autonomous Port of Conakry.
"It is with considerable satisfaction that we are implementing the contractual commitments of Conakry Terminal.
"We now have eight gantry cranes. The new equipment will make our stevedoring operations even more seamless and improve service quality for our shipping company and consignee customers."