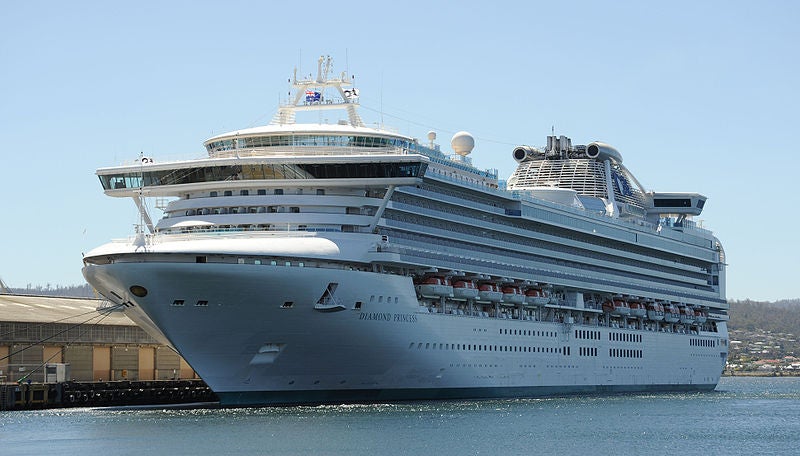 ---
Visit our Covid-19 microsite for the latest coronavirus news, analysis and updates
---
Follow the latest updates of the coronavirus (Covid-19) outbreak on our timeline.
Read about the effect of coronavirus (Covid-19) on cruise ships.
---
Grand Princess has docked in Port of Oakland in California, US, after staying off the coast for four days due to a number of passengers contracting Covid-19.
Last week, Grand Princess was held off the California coast as people on board developed Covid-19 symptoms and received permission to dock from authorities on 9 March.
Authorities said that 21 people on board tested positive for Covid-19. The ship was carrying 3,500 people on board, including passengers and crew.
Passengers on board will disembark and will be transferred to military bases in the California, Texas and Georgia in the US. They will undergo testing and a 14-day quarantine.
The crew will stay on board for quarantine and receive treatment unless they require special care.
The Department of State is also partnering with other countries of the different passengers on board for their evacuation.
Canada and the UK have already planned to repatriate its citizens from the cruise ship.
A spokesperson from the UK Foreign Office said: "We continue to work closely with the US authorities to repatriate British nationals on board the Grand Princess.
"The US are currently planning for a flight to leave tomorrow evening, returning to the UK on Wednesday afternoon. We remain in contact with all British nationals on board and will continue to offer support."
The epidemic has so far killed over 4,000 and infected more than 114,000 people around the world. The US has reported more than 700 cases so far with 26 deaths.
This is the second Princess Cruises ship to be quarantined after passengers tested positive for Covid-19.
Last month, the Japanese Ministry of Health, Labour and Welfare said that the number of confirmed Covid-19 cases on the Diamond Princess has increased to 705.