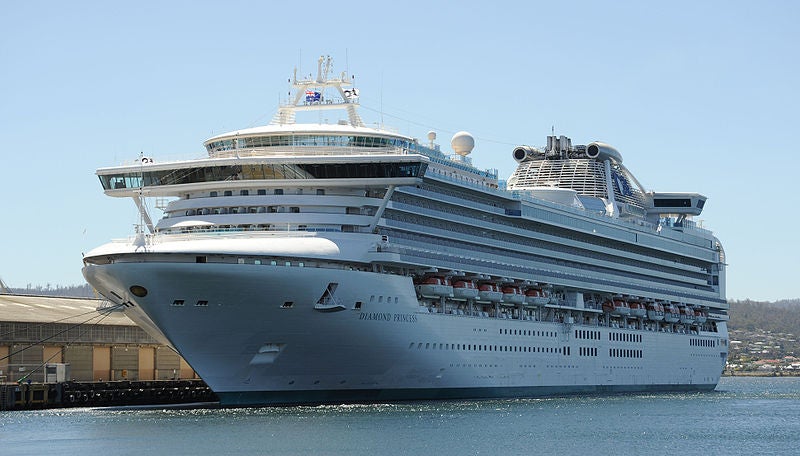 ---
Visit our Covid-19 microsite for the latest coronavirus news, analysis and updates
---
Follow the latest updates of the coronavirus (Covid-19) outbreak on our timeline.
Read about the effect of coronavirus (Covid-19) on cruise ships.
---
Princess Cruises' Grand Princess is being held off the California coast due to fears that passengers and crew members developed Covid-19 symptoms.
Over 2,000 people were left stranded on the cruise ship after it was denied permission to dock at the San Franscisco port as passengers showed flu-like symptoms.
62 passengers on board from earlier Mexico voyage, who were showing symptoms of the virus, were told to stay in their rooms for testing.
A 71-year-old man who had been on board the Grand Princess died after contracting the Covid-19 virus, becoming the first fatality in California, US.
The news comes within a few days after the fifth passenger death from the Diamond Princess cruise. The ship was quarantined off the coast of Japan due to the coronavirus outbreak.
California Governor Gavin Newsom said: "The ship's return from its current voyage was being delayed to allow ample timing for testing of a number of passengers and crew members that have developed symptoms.
"So we are holding that ship, which has thousands of passengers as well, off the coast and we will be conducting those tests."
Newsom added that 11 passengers and ten crew members were infected with Covid-19.
Test kits were delivered to the cruise ship at sea.
Last month, the Japanese Ministry of Health, Labour and Welfare said that the number of confirmed Covid-19 cases on the Diamond Princess has increased to 705.
The US, UK, Hong Kong, Canada, Australia, the Philippines and India have evacuated their citizens from the cruise ship.
The virus death toll has increased to more than 3,200 on 4 March.