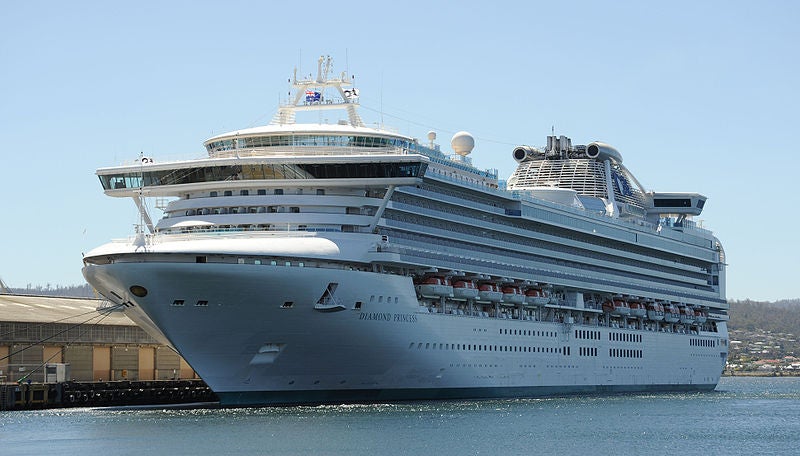 ---
Visit our Covid-19 microsite for the latest coronavirus news, analysis and updates
---
Follow the latest updates of the coronavirus (Covid-19) outbreak on our timeline.
Read about the effect of coronavirus (Covid-19) on cruise ships.
---
Princess Cruises ship Grand Princess has received permission to dock in Port of Oakland in California after 21 people on board tested positive for Covid-19.
Infected passengers will be transported to hospitals and other passengers will disembark according to priority and following state and local authority directions. The process is expected to last a few days.
California Health and Human Services teams sent by the US Coast Guard will assist the process with medical triage, screening, interviews and prioritising passengers with more serious health issues.
Guests will also have to undergo testing when they reach their destination.
Princess Cruises president Jan Swartz said: "All of us at Princess Cruises offer our sincere gratitude and appreciation to the federal, state and local authorities who are coordinating, collaborating and activating resources and personnel in support of this response to provide care and attend to the health and well-being of our guests and crew."
After passenger disembarkation, the cruise ship will depart with the crew. The quarantine plan for the crew is currently being prepared.
Following the quarantine of Diamond Princess in Japan, the cruise line operator has planned for different measures to protect the health of passengers and crew.
Princess Cruises is offering the refill of prescription medication of passengers from 6 March and completed 405 prescription delivery by 8 March.
The US Centers for Disease Control (CDC) has established a rotation programme for passengers for fresh air and sunlight. Guests will be directed to follow 'social distancing' rules. Guests will also receive free internet to stay in contact with their family and friends.
One passenger disembarked the ship for treatment that is not related to Covid-19.
Last week, Grand Princess was held off the California coast as people on board developed Covid-19 symptoms.
The epidemic has so far killed over 3,800 and infected more than 110,000 people around the world. The US has reported 564 cases so far with 22 deaths.
Last month, the Japanese Ministry of Health, Labour and Welfare said that the number of confirmed Covid-19 cases on the Diamond Princess has increased to 705.