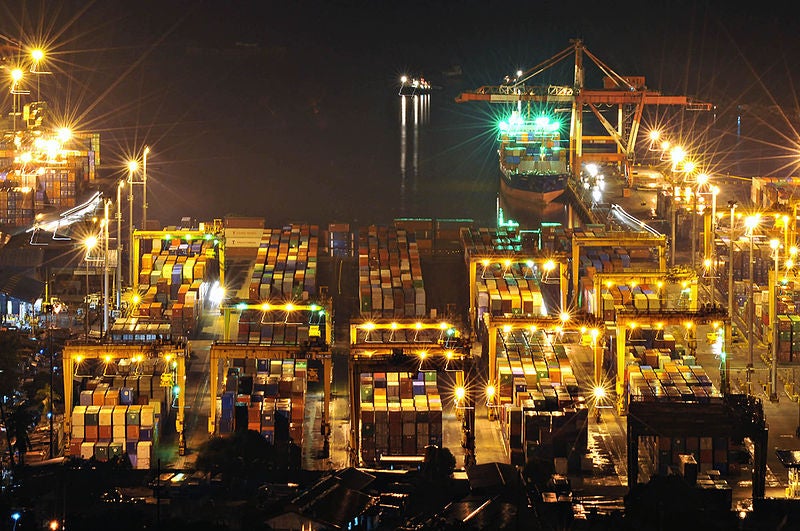 ---
Visit our Covid-19 microsite for the latest coronavirus news, analysis and updates
---
Follow the latest updates of the outbreak on our timeline.
The Philippine Ports Authority (PPA) has said that ships coming from China and Special Administrative Regions (SARs) can call at the country's ports.
However, the crew on the vessel will not be allowed to leave and visitors will not be permitted at any of the ports managed by PPA to limit the spread of the coronavirus.
The coronavirus was first detected in Wuhan, China, and has so far killed 492 people, including one in the Philippines, and infected 24,527.
The government has announced that there are approximately 80 suspected cases in the country, with two confirmed cases.
Most of the country's cargo comes from China, Hong Kong and Taiwan (Chinese SARs) and the ports in the Philippines are feeder ports.
PPA general manager Jay Daniel R Santiago said: "We cannot afford to ban the entry of international ships to our shores in the midst of this nCoV ARD scare as doing so will surely paralyse our supply chain as most of our imports and exports go to the hub ports located in China and its SARs.
"Instead, we are banning the disembarkation of the crew of any vessel, which called in China or any of its SARs within the 14-day period prior to its arrival in any Philippine port."
In cases where the crew are changed in the ports, the replaced crew will be quarantined and will be cleared to leave after receiving approval from the Department of Health.
Santiago also said that ships that have called at any port in China, Hong Kong and Taiwan more than 14 days prior to calling at the Philippines will not face any restrictions while docking.
Gothenburg Port Authority in Scandinavia said that vessels calling at the port will have to submit a Maritime Declaration of Health.
Approximately 300 Chinese passengers were stranded at airports in the Philippines after the Philippines Government restricted travel to and from China, Hong Kong and Macau.
The country has also stopped issuing visas to Chinese citizens and visitors from China and SARs.
Ports in Turkey, China and Singapore have also taken preventive measures against the epidemic.