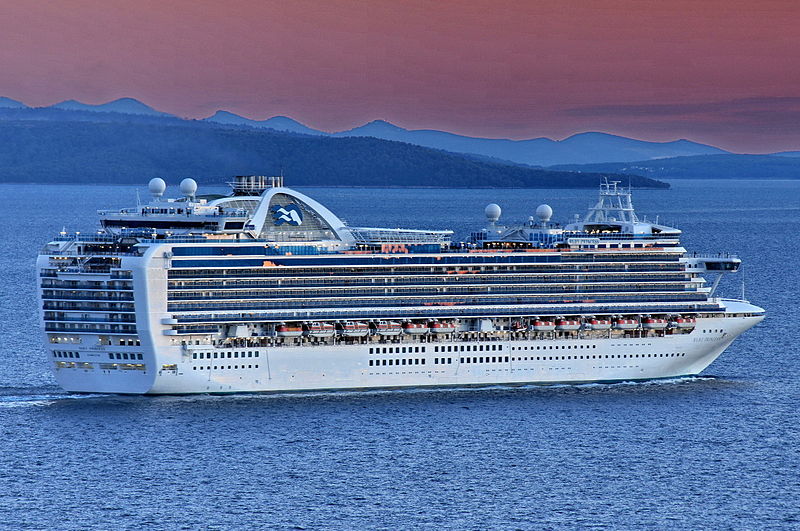 ---
Visit our Covid-19 microsite for the latest coronavirus news, analysis and updates
---
Follow the latest updates of the coronavirus (Covid-19) outbreak on our timeline.
---
International Transport Workers' Federation (ITF) has urged the Australian Government to repatriate the crew members who are stranded on cruise ships off its coast.
ITF tweeted: "The ITF has called on the Australian Government to put the health and safety of cruise ship workers first and repatriate the majority of the 11,000 crew members who are stranded on cruise ships drifting off the Australian coast."
The Government of New South Wales (NSW) plans to conduct a 'military-style operation' for the crew testing on the cruise ships that are located off the coast of Sydney and New Zealand's Wollongong.
The move is expected to end the maritime standoff that involves different ships that have been ordered to leave the waters.
NSW Police Commissioner Mick Fuller said: "You could imagine, dropping doctors, specialists across eight ships, 9,000 people, it is a big task in itself.
"Anyone who requires urgent medical attention, we bring off and put into our hospital system."
Fuller said that the NSW health system might not have the capacity to accommodate all the crew members on land as many of the ships have had major outbreaks of Covid-19.
12 people have been brought to the land off the cruise ships as they needed urgent medical attention.
ITF has asked the government to permit the crew to disembark and return to their countries as the vessels could turn into humanitarian disasters if Covid-19 spreads on board.
One of the cruise ships, Princess Cruises' Ruby Princess, saw six of its crew members evacuated for medical emergencies. The ship is currently near Botany Bay, Australia.
The passengers disembarked on 19 March and more than 400 cases in the country are linked to the ship.
NSW Health along with an independent medical team were escorted by NSW Police's Marine Area Command onto the Ruby Princess to assess the health of approximately 1,100 crew members.
Another cruise ship Pacific Explorer was forced to leave the Sydney harbour by the NSW Police.
There are many other cruise ships off the coast in Australia, many of which are owned by Carnival Corporation and Royal Caribbean Cruises.