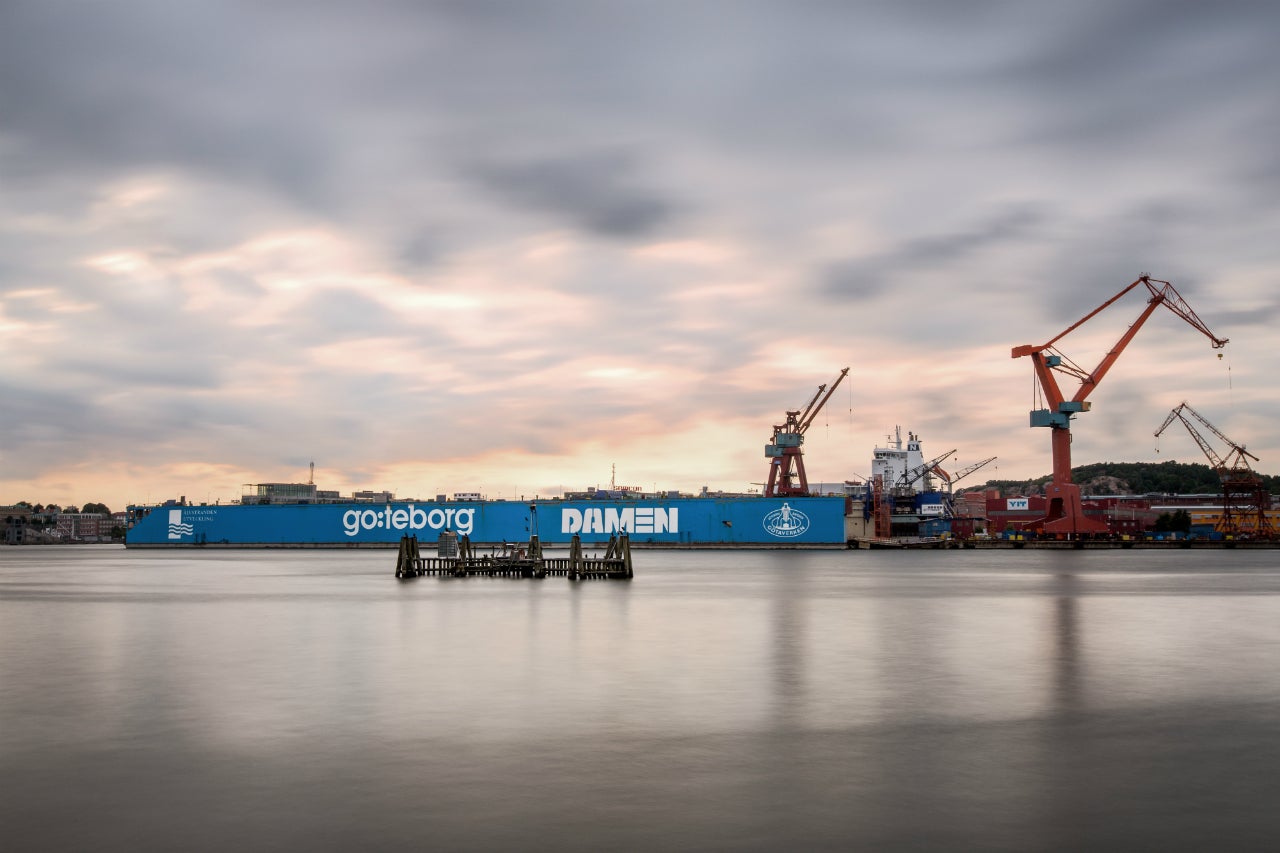 Damen Shipyards has secured a contract from HST Marine, an owner and operator of offshore vessels, for the delivery of a mid-range Multi Cat 2309.
HST Marine was the launching client for Damen's Fast Crew Supplier (FCS) 2710. It is the first company to order the new Multi Cat design.
The vessel will help HST to extend its commercial operations beyond crew transfer and into workboat undertakings.
Multi Cat 2309 will carry out different tasks for HST, including buoy maintenance, coastal towing, surveying operations, and marine equipment tests.
HST Marine director Tom Nevin said: "(HST directors) Chris, Ian, and myself have experience with older models of this type of vessel from before we founded HST. We know their versatility – they can cover so much. We want to offer clients the same HST quality within the marine logistics and general marine contracting fields as we do in the crew transfer segment with High Speed Transfers Ltd. We see the Multi Cat 2309 as a real multi-role vessel, offering our customers unique capabilities and versatility."
HST has tailored the standard Multi Cat 2309 design for its requirements. The Multi Cat 2309 will feature Volvo Penta engines for emissions reduction, efficiency, and easy future conversion for IMO Tier III compliance.
The vessel will also provide enhanced crew accommodation, including en-suite cabins with satellite television and high-speed internet connectivity with VSAT and fleet system.
HST has also requested a heavy-duty crane with a lifting capacity of 25.1t at 5.79m outreach and 8.1t at 14.09t outreach and a 5t pull winch with 40m line.
Nevin said: "We have developed an excellent relationship with Damen during the construction of the four FCS 2710 vessels in our fleet. In addition to that, we find the customer finance options from Damen to be very helpful. And, of course, there is a great team at Damen Shipyards Hardinxveld, with everyone working very hard to make a fantastic vessel. We are very excited to be building another vessel there."
Damen sales manager Frederik van der Linde said: "We are very grateful to be given this opportunity to support HST as it expands its business activities. This demonstrates Damen's ability to aid its clients across multiple sectors, providing one point of contact for diverse vessels types for support throughout the entire lifecycle."
HST expects to increase its workboat fleet in the future.
The Multi Cat 2309 will be named HST Hazel. It is currently under construction and will be delivered at the end of 2021.
In November, Damen Shipyards secured a contract from Dutch ferry joint venture Aqualiner-Swets for the delivery of nine passenger vessels.
The vessels will be designed with the possibility to be converted into completely electric propulsion by 2030 at the latest.