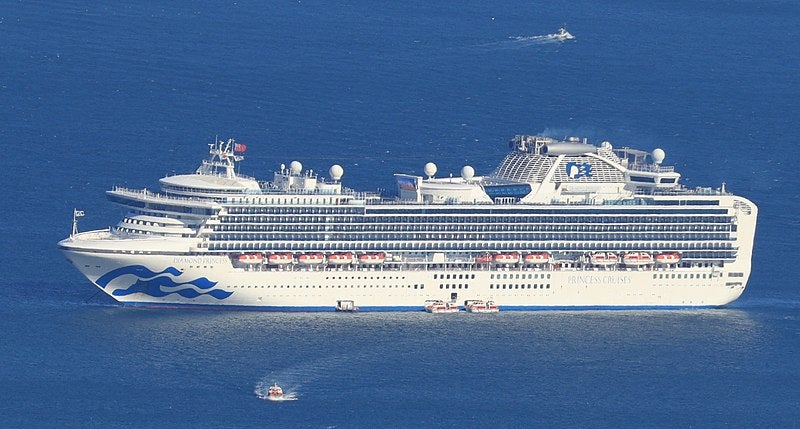 Visit our Covid-19 microsite for the latest coronavirus news, analysis and updates
---
Follow the latest updates of the coronavirus (Covid-19) outbreak on our timeline.
Read about the effect of coronavirus (Covid-19) on cruise ships.
---
The Japanese Ministry of Health, Labour and Welfare has announced that an additional 79 cases of the Covid-19 have been confirmed onboard Diamond Princess, bringing the total to 621.
On 18 February, the confirmed case count was 542.
So far, the ministry has tested 3,011 people, of which 621 have been infected with the Covid-19, including 322 people who were asymptomatic.
On 19 February, passengers onboard the Diamond Princess cruise ship who tested negative for the coronavirus started disembarking the vessel.
The process is said to continue until 21 February.
The US Centers for Disease Control (CDC) and Prevention said that the rise of infections on the Diamond Princess cruise ship poses an 'ongoing risk'.
While the CDC recognised the efforts of Japan to contain the virus, the organisation said that the measures were not sufficient to stop the spread of the virus on the ship.
CDC added: "Therefore, to protect the health of the American public, all passengers and crew of the ship have been placed under travel restrictions, preventing them from returning to the United States for at least 14 days after they had left the Diamond Princess."
Princess Cruises has cancelled its cruises in the wake of the coronavirus epidemic.
This was due to travel restrictions of different countries and major port closures in Asia.