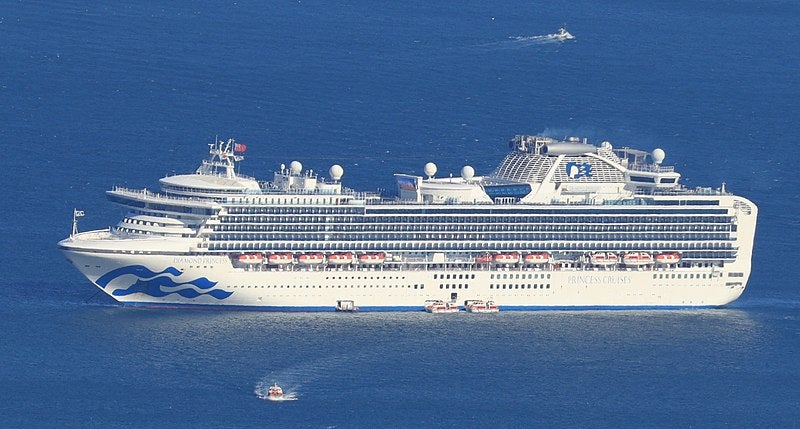 ---
Visit our Covid-19 microsite for the latest coronavirus news, analysis and updates
---
Follow the latest updates of the coronavirus (Covid-19) outbreak on our timeline.
Read about the effect of coronavirus (Covid-19) on cruise ships.
---
The Japanese Ministry of Health, Labour and Welfare has reported that the number of Covid-19 virus cases on Diamond Princess has increased by 88, bringing the total to 542.
On 17 February, the confirmed cases count stood at 454.
So far, the ministry has tested 2,404 people, of which 542 have been infected with the coronavirus, including 254 asymptomatic cases.
Passengers whose test results were negative will be able to leave the ship from 19 February as it marks the end of the quarantine period.
Health Minister Katsunobu Kato said that the ministry has completed the sample collection to test all people on board.
The remaining passengers who are awaiting test results will be allowed to disembark between 19 and 21 February if their tests are negative.
The people who test positive will be transferred to the hospitals for treatment and isolation.
The US State Department evacuated its citizens in two aircraft that took off from Tokyo on 17 February. 14 evacuated passengers tested positive for the virus.
Canada, Hong Kong, India along with Australia and Italy have started preparations to evacuate their nationals. The UK and Italy are also planning to evacuate its citizens.
The epidemic has so far killed 1,873 people and infected more than 73,300 people.