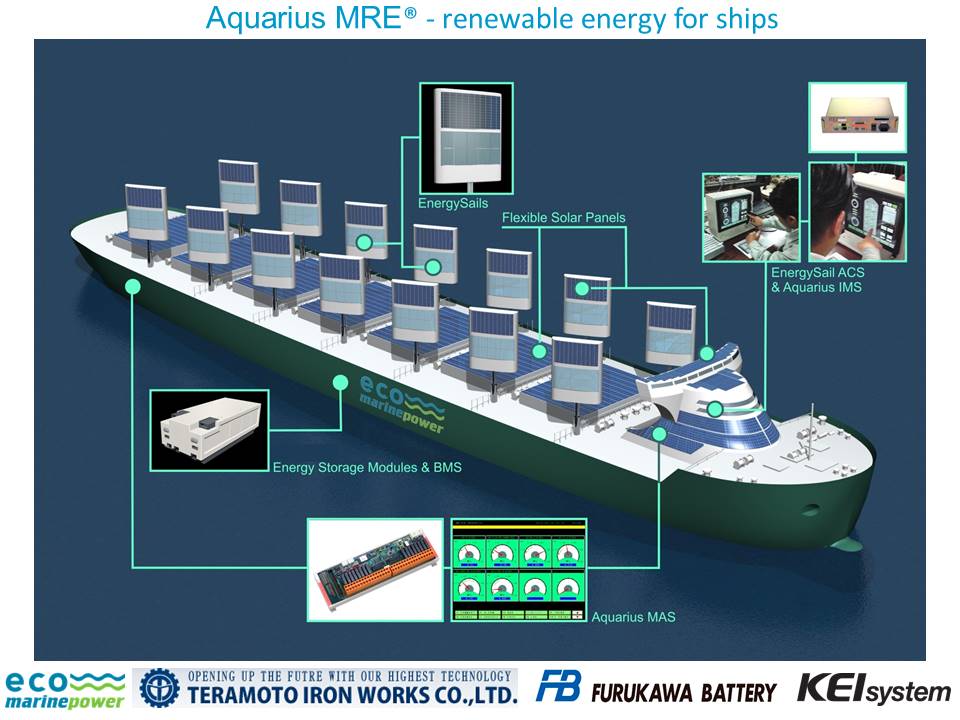 Eco Marine Power (EMP) has announced that sail-assisted propulsion and solar power device for ships is ready for demonstrations and testing in Japan.
The EnergySail demonstration and test unit has been unveiled at the Onomichi Marine Tech Test Centre (MTTC) in Japan.
EMP said the full-scale version of an EnergySail is an upgrade of the pre-production unit and represents one of the smaller types of EnergySail that will be put into commercial service.
The company's partner Teramoto Iron Works manufactured the unit that will be used in demonstrations for potential customers and during sea trial preparations.
The EnergySail unit can be fitted with marine-grade solar panels and offers ships a zero-emissions source of supplementary propulsive and electrical power.
EMP is currently assessing various photovoltaic panel types at the Onomichi MTTC. The company plans to determine the type of PV panel for sea trials by the middle of the year.
The EnergySail unit can be upgraded during the ship life cycle and new technologies can be installed.
Eco Marine Power chief technology officer Greg Atkinson said: "Installing an integrated class-approved renewable energy system with the EnergySail's as a source of zero-emissions power will be a major step forward in terms of reducing greenhouse gas emissions from shipping."
The EnergySail is a core sub-system of EMP's Aquarius MRE solution, integrating wind, solar, energy storage and marine computer technology into a scalable clean energy system for a range of ships, including coastal cargo vessels, bulkers, tankers and cruise ships.
EMP said the solar power sub-system of Aquarius MRE has already been deployed on ships and it will now be integrated with the EnergySail technology.
A project for a complete Aquarius MRE solution is underway and the installation of equipment is expected to start this year.