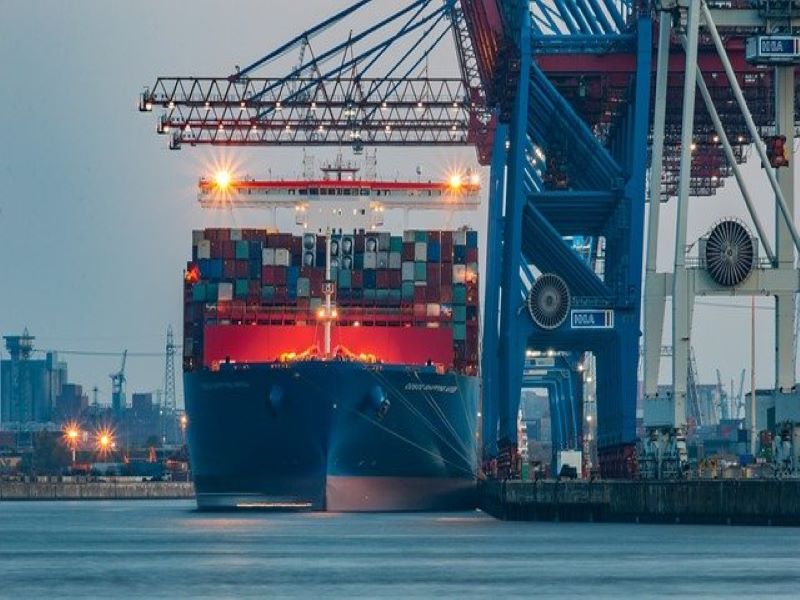 Ever Forward, the sister ship of Ever Given that blocked the Suez Canal in Egypt last year, has been refloated in the Chesapeake Bay near Baltimore in the US state of Maryland.
Last month, the 1,096ft long vessel, operated by Evergreen Marine Corporation, ran aground in the Chesapeake Bay while cruising towards Norfolk of Virginia after leaving the Port of Baltimore Seagirt Terminal.
Two barges and five tugboats were used to free the ship in the third attempt, reported The Guardian.
At the end of last month, Evergreen Marine made an initial attempt with the support of the US Coast Guard and the Maryland Department of the Environment to refloat the vessel.
Around 500 of the 5,000 containers were removed by the salvage crew to easily refloat the vessel. Using a barge, the removed boxes were shifted to Seagrit Marine Terminal in Baltimore.
The ship is being pulled to anchorage off Annapolis in Maryland for the inspection of its hull by marine inspectors for damage.
To ensure safe passage under the Chesapeake Bay bridge, the weight of the vessel was again reduced by water tanks, Baltimore Sun reported.
The grounding did not lead to injuries, damage to the vessel, or pollution, according to officials.
Marine navigation was also not disturbed by the ship, which was stranded outside the shipping channel.
Last year in March, the 200,000t Ever Given vessel blocked the Suez Canal, and it was freed from the shoreline at the end of the same month.