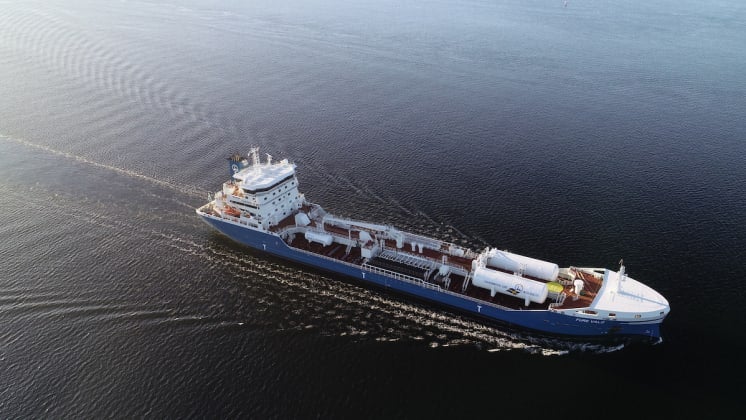 Swedish shipping firm Furetank has reached a contract with China Merchants Jinling Shipyard in Yangzhou for an additional two Vinga series dual-fuel tankers.
Designed to provide energy savings, the 17,999 deadweight tonnage (dwt) ships are expected to be delivered in autumn 2024 and spring 2025.
With the ability to operate on liquefied natural gas (LNG) or liquefied biogas (LBG), the vessels are said to have scored the best Energy Efficiency Design Index (EEDI) value in their segment worldwide.
They incorporate a battery hybrid solution along with other features to cut down fuel and energy usage. These features reduce emissions of CO₂, sulphur oxide, nitrogen oxide and hazardous particles.
To lower emissions even further, the vessels can operate cargo pumps with 6.6kV high voltage shore power.
Along with an effective cargo handling system, the ships will have a cargo capacity of 20,306m³ in 12 epoxy-coated cargo tanks with ice class 1A.
The vessels will also include a cargo pump and line arrangement to provide safe cargo operations with decreased port turnaround times.
The latest order takes the Vinga series count to six this year and 15 altogether. Furetank will commercially operate all of the vessels following delivery.
Commenting on the development, Furetank CEO Lars Höglund said: "When we replace old tankers with these top-modern ships it makes a major difference for climate, environment and human health."
Last month, Furetank and Algoma Central set up a joint venture (JV) to construct four dual-fuel ice class 1A 17,999dwt product tankers. 
Each firm will have a 50% stake in the JV, which is called FureBear.