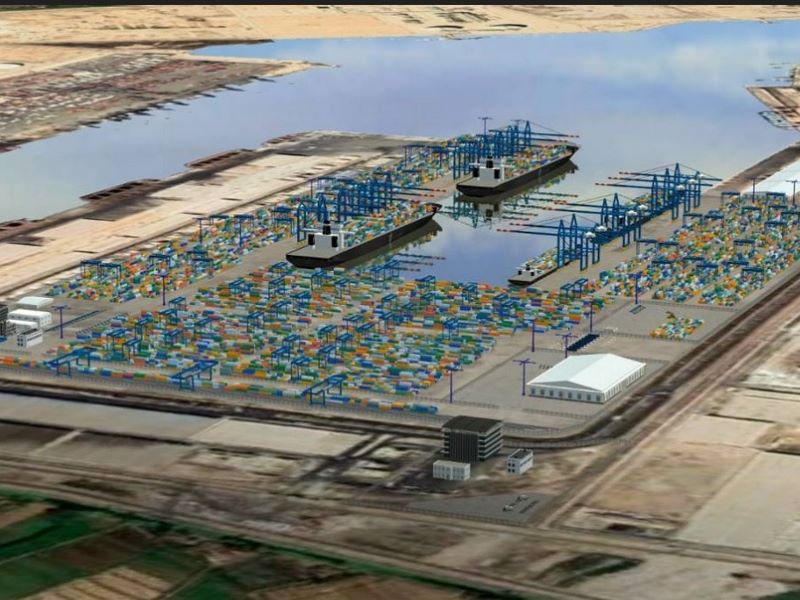 German shipping company Hapag-Lloyd has announced the construction of a new transshipment terminal at Damietta, Egypt.
Expected to be completed in the second half of next year, the new terminal will have an annual handling capacity of 3.3 million twenty-foot equivalent units (TEUs).
Damietta Alliance Container Terminal, which is a joint venture (JV) entity, will engage in the development and operation of the new Terminal 2, which is anticipated to operate at full capacity in 2025.
Hapag-Lloyd Damietta has a 39% stake in the JV, while Eurogate Damietta and Contship Damietta each own a 29.5% interest.
Ship & CREW Egypt and the Middle East Logistics & Consultants Group each own a 1% stake as well.
Situated around 60km from the northern outlet of the Suez Canal, the new terminal will allow the company to concentrate on its transshipments business in Damietta.
The new terminal will feature 50 modern rubber-tyred gantry cranes (RTGs) and 16 ship-to-shore cranes (STSs). Half of the RTGs will be powered by electricity.
Hapag-Lloyd Egypt area managing director Marwan El Sammak said: "In Damietta, we will also have dedicated time slots for our feeder ships.
"When we have more services call at our new terminal in Damietta we expect to deliver to the market a much stronger value proposition and much better connectivity, this will ensure a higher customer satisfaction, we will be much better delivering on our customer promises being number one for quality."
To expand its operations in the terminal sector, the company recently reached agreements for the acquisition of stakes in the terminal business of Chile-based SM SAAM and Italy-based Spinelli Group.
Furthermore, the company has interests in JadeWeserPort in Wilhelmshaven, the Container Terminal Altenwerder in Hamburg, and Terminal TC3 in Tangier.
Last August, Hapag-Lloyd launched a comprehensive fleet upgrade programme, which will cover more than 150 ships over the next five years.