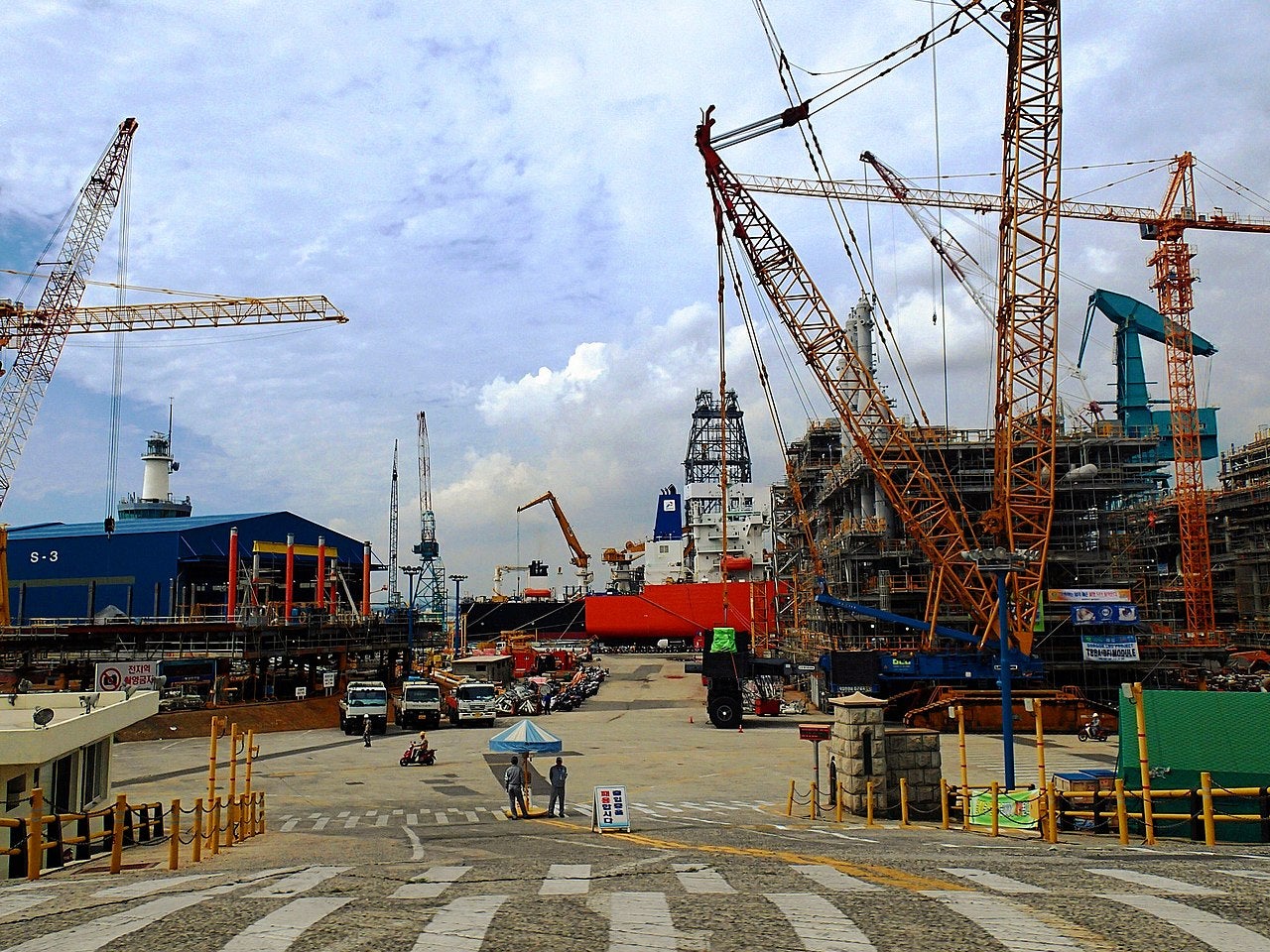 South Korean shipbuilder Hyundai Heavy Industries (HHI) is in talks with EU antitrust regulators regarding the $1.8bn merger with Daewoo Shipbuilding & Marine Engineering (DSME).
HHI aims to address the competition concerns regarding the deal.
The merger will offer the company a 21% stake of the entire market share.
While the merger will reduce the competition in the cargo shipbuilding market, it will also result in higher prices, fewer options and decreased incentives to innovate.
In December last year, the European Commission (EC) launched a detailed investigation into the merger of DSME and HHI.
The organisation halted the process in April as it was waiting for information to be provided by the companies, following which it set a deadline of 3 December for reaching a decision when it resumed the investigation in June.
The authorities dropped the concerns regarding the impact on large container ships, oil tankers and liquefied petroleum gas (LPG) carrier markets.
It is now investigating the impact on the liquefied natural gas (LNG) carriers, which are used to ship LNG between Europe, the Middle East and North Africa.
Last month, the Competition and Consumer Commission of Singapore (CCCS) approved the merger between Korea Shipbuilding & Marine Engineering (KSOE) and DSME.
Hyundai Heavy, Hyundai Mipo Dockyard and Hyundai Samho Heavy Industries are managed by KSOE.
To acquire DSME, Hyundai Heavy Industry Group divided Hyundai Heavy Industries into KSOE and Hyundai Heavy Industries Co.
If the acquisition of DSME is approved, Hyundai Heavy Industries Group will manage four shipbuilders.