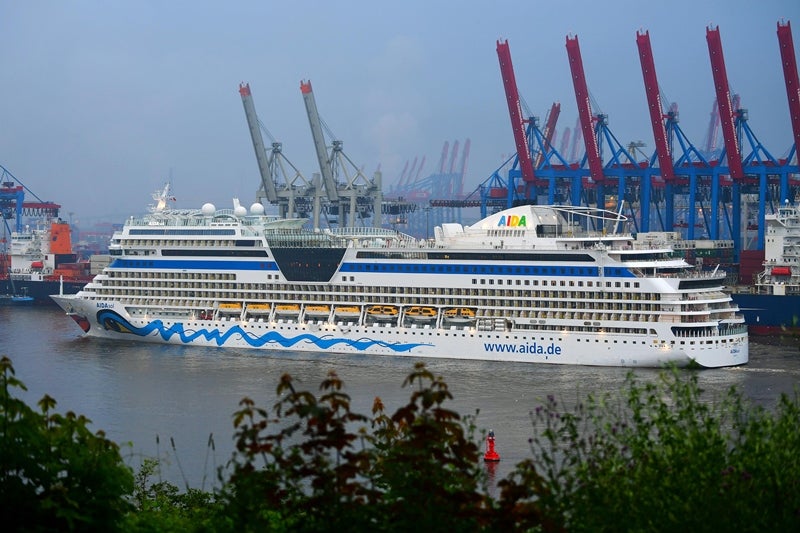 Hamburg Vessel Coordination Center (HVCC) has partnered with Wartsila and Carnival for a joint digitalisation project for data exchange between ships and port.
The companies reported the results at the Smart Ports Summit in London.
The project aims to achieve reliable ship arrivals, improve ship handling and port logistics and reduce fuel consumption and emissions.
When a ship berths at a port, onshore logistics have to be organised and planned with details for cargo and passenger ships.
A delay in the ship arrival might result in financial losses.
In the Port of Hamburg, HVCC coordinated the influx of approximately 3,200 mega-ships last year.
HVCC calculates the ideal arrival time (requested time of arrival (RTA)) for a ship when it is approaching the Elbe. It considered multiple factors such as berth occupancy, oncoming traffic, tide and weather conditions.
HVCC also ensures the approval for an operational overview from authorities is granted before the ship begins its transit to Hamburg, Germany.
The ship operator can change the speed of the ship and route according to the RTA data so that the ship arrives at the port on time. It helps terminals and port service to make plans at the same time.
In partnership with Wartsila and Carnival, HVCC developed and tested its digital solution for 'just-in-time ship calls'.
Using the solution, the port and ships can exchange real-time data, which will help to optimise the Hamburg approach.
The testing was carried out on the cruise ships M/S AIDAperla and M/S AIDAsol that regularly call at the Port of Hamburg.
The data that is exchanged between HVCC and Carnival Maritime's Fleet Operation Center in Hamburg was sent to the ship's electronic nautical chart (ECDIS), using Wartsila's Navi-Port digital platform.
The project is supported by the classification society Bureau Veritas.
HVCC managing director Gerald Hirt said: "HVCC has always attached great importance to the development of collaborative digital solutions.
"For us, this means 'passage planning 2.0', a further step towards intelligent ship coordination and the digitalisation of port logistics."