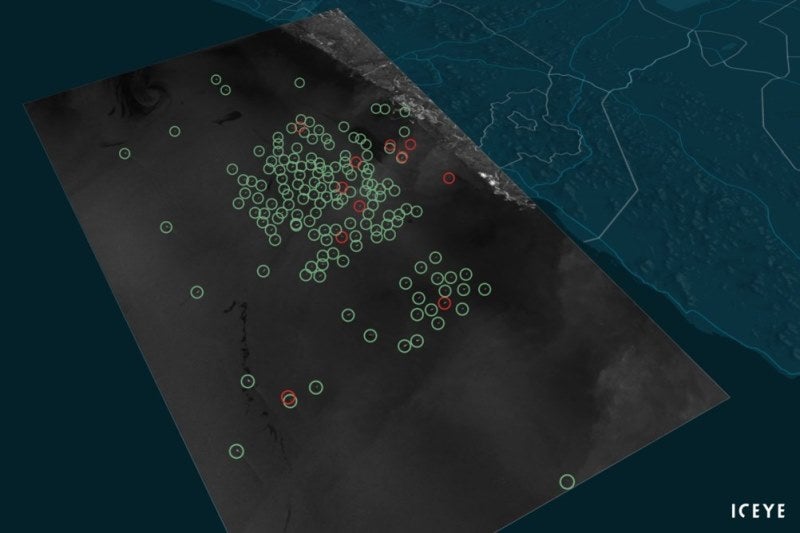 Finnish and Polish microsatellite manufacturer Iceye has launched a global Dark Vessel Detection solution in a standardised data product format for government organisations.
The solution merges the ICEYE's synthetic-aperture radar (SAR) satellite data with the automatic identification system (AIS) data obtained from vessels.
The Dark Vessel Detection will help governments to monitor their exclusive economic zones (EEZ) during day and night even in cloudy weather conditions.
Usually, AIS transponders are turned off by vessels engaged in illegal activities to avoid government agencies from detecting them.
ICEYE says that its solution will resolve the issue as it is based on radar imaging satellite constellation data, which offers a dependable source of information at any time and weather conditions.
The customers using the technology can access the location information and radar satellite images of all vessels that are detectable even if the AIS transponders are turned off.
ICEYE business development and sales vice-president Steve Young said: "Dark Vessel Detection offered by ICEYE is built for governments around the world for improving the maritime safety of their regions.
"This unique solution enables authorities to take action based on reliable information. Data users can improve their enforcement activities against illegal transshipments of goods, help them in addressing illegal fishing and assist in curbing drug and human trafficking."
ICEYE chief strategy officer and co-founder Pekka Laurila added: "Our roadmap to achieve near-real-time delivery capabilities for dark vessel data on a global basis is very short. With the introduction of our current standardised data format, actionable information is available already today."
In June 2018, UK-based IHS Markit signed an alliance agreement with exactEarth to deliver a new real-time vessel tracking solution AIS Platinum.