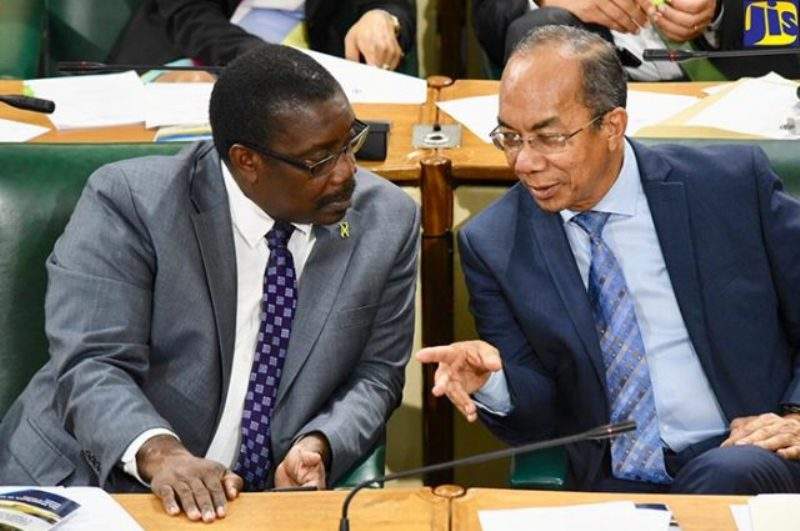 Jamaica's House of Representatives has passed legislation to manage ship ballast water.
The new Ballast Water Management Bill aims to introduce a number of measures to prevent ships from injecting foreign aquatic species and diseases into the country's water.
To be administered by the Maritime Authority of Jamaica, the bill will regulate the process of discarding ship ballast water and will ensure compliance with global standards.
With the bill, Jamaica also aims to show its commitment to the International Maritime Organization's (IMO) Ballast Water Management Convention, which the country is also a signatory for.
Jamaica Transport and Mining Robert Montague said: "The transfer of invasive aquatic species in the ballast has contributed to the collapse of fisheries, the increased risk to the spread of cholera and shellfish poisoning in humans.
"Asian green mussels found in the Kingston Harbour have been introduced into Jamaican waters via ballast water."
"In Jamaica, the introduction of Asian green mussels found in the Kingston Harbour has been identified by the University of the West Indies as having been introduced into Jamaican waters via ballast water."
Montague further noted that nearly ten billion tonnes of ballast water is transferred globally on an annual basis, while around 10,000 species, including invasive aquatic creatures, are carried each day in the ballast tanks of ships.
Jamaica is estimated to receive about 2,400 ships at its ports per year, which discharge their ballast water prior to the loading operation.
Montague further added: "Ships are required to carry on board a ballast water management plan and a ballast water record book.
"Additionally, based on their date of construction and the size of their ballast water tanks, ships are required to exchange their ballast water in accordance with the legislation or install ballast water treatment systems, which will prevent, reduce or eliminate invasive species and pathogens."
A penalty of up to $30m is set to be levied on the entities who fail to comply with the Ballast Water Management Bill.