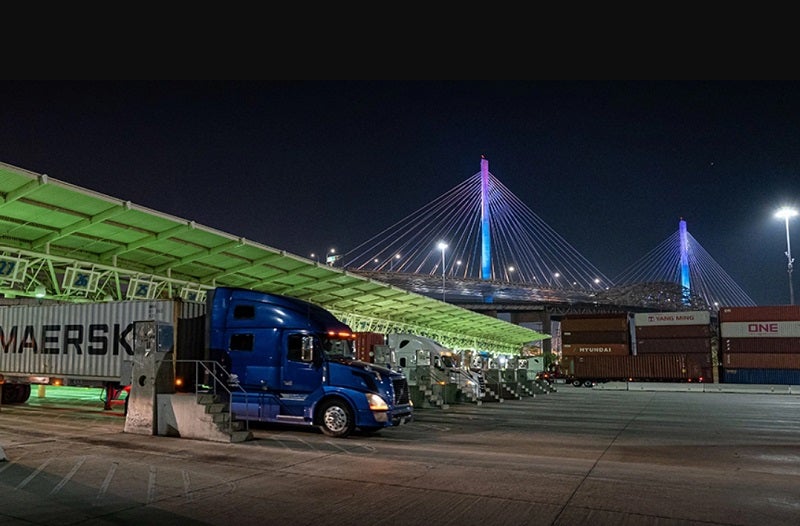 In a bid to ease bottlenecks at ports, Los Angeles and Long Beach harbour commissions have decided to fine ocean carriers for cargo containers that overstay their visit to the marine terminals.
The Long Beach Board of Harbour Commissioners has given the green light to adopt the new Container Excess Dwell Fee programme with the aim of expediting cargo flow from the Port of Long Beach marine terminals during 'an unprecedented surge' in shipments.
Implemented from this month onwards, the fee will not be evaluated until 15 November.
Ocean carriers will be charged for each container under one of the two groups.
The first category applies to containers scheduled to move by truck and will be charged on any containers that have been dwelling for nine days or more.
The second category is for containers scheduled to move by rail, which will have the fee applied if the container has been lying for six days or more.
Furthermore, the fees in both categories will rise by $100 per container per day until the container is moved out of the terminal.
Port of Long Beach executive director Mario Cordero said: "This is the nation's leading cargo gateway, and this crisis has national impacts. We need to take action to facilitate the rapid movement of cargo through the supply chain, and this plan will help.
"Combined with our push for expanded hours of operation, more space for containers and other measures, we are determined to eliminate the backlog."
The Port of Los Angeles' board has approved a similar programme.
The ports have collaborated under President Biden's Supply Chain Disruption Task Force on this matter.
In a statement, Port of Long Beach said: "An estimated 40% of imported containers are left on the terminals for nine days or more. In normal times, containers were generally left less than four days on terminals."
The collected charges from dwelling cargo will be re-invested in developments aimed at improving efficiency, minimising congestion and advancing cargo velocity.
Meanwhile, last week, the Port of Long Beach reached all the 2023 emission-reduction goals stated in the San Pedro Bay Ports Clean Air Action Plan.
In August, the port concluded the construction of the $1.493bn Long Beach Container Terminal (LBCT) project at Middle Harbour.