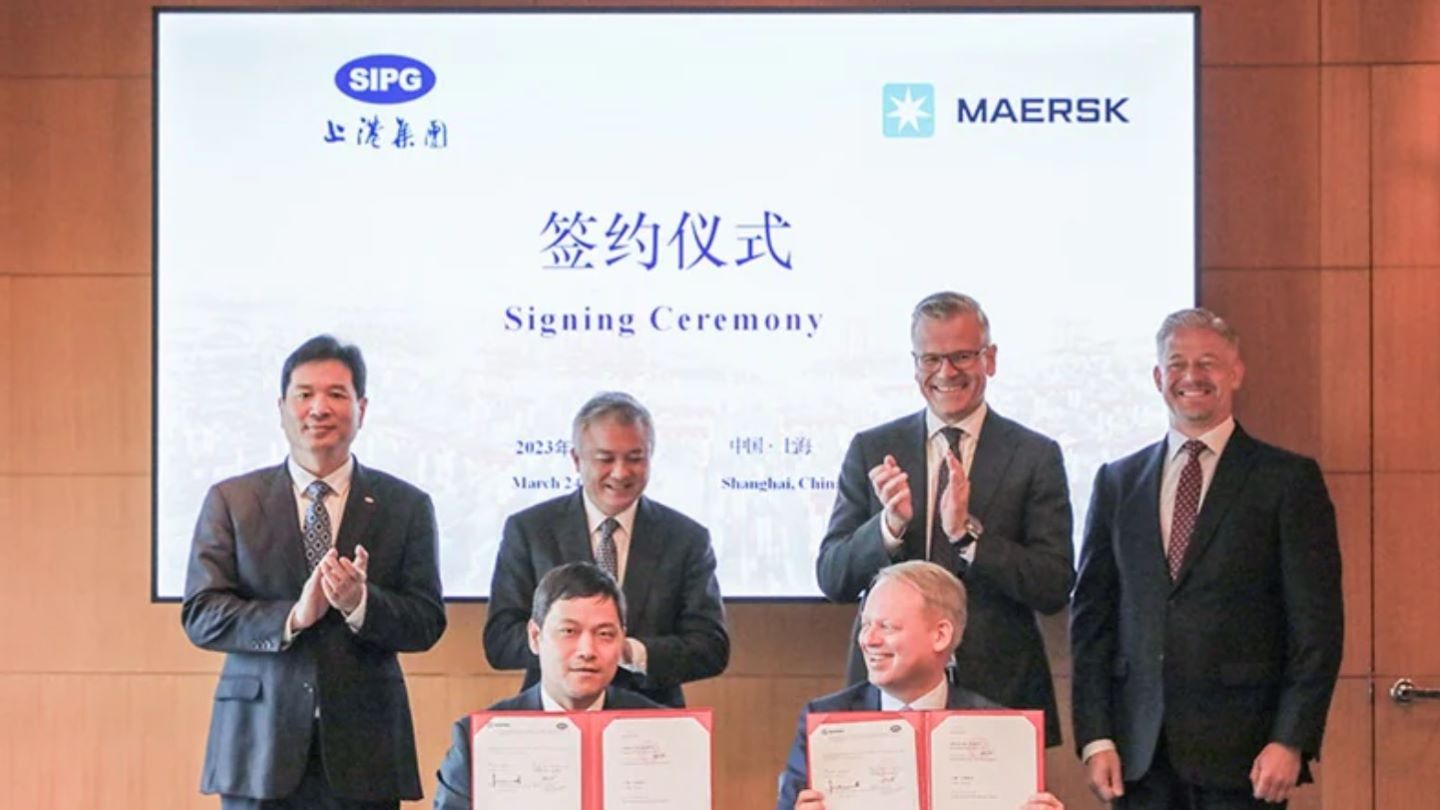 Danish shipping company Maersk has reached a memorandum of understanding (MoU) with Shanghai International Port Group (SIPG) for a methanol marine fuel project at Shanghai Port.
The duo will collaborate to study green methanol fuel vessel-to-vessel bunkering following the start of delivery of green methanol boxships to Maersk next year.
The company expects 19 vessels that will run on green methanol to be delivered between 2023 and 2025, supporting its goal of net-zero emissions across its entire business by 2040.
Maersk CEO Vincent Clerc said: "Collaborating with ports globally to build green fuel bunkering infrastructures is necessary to service methanol vessels.
"It is an important step as Maersk strives to lead the decarbonisation of end-to-end supply chains and make a meaningful environmental impact in this decade."
Under phase one, SIPG will offer vessel-to-vessel bunkering and fuel tank storage services at the port. It will be the potential energy bunkering service provider for Maersk.
As part of the second phase, the companies will focus on establishing an all-around energy strategic partnership, which would expand from bunkering services to the upstream industry chain for green methanol.
The agreement is also expected to help Shanghai Port become one of the world's first commercial green methanol refuelling points, as well as a regional green methanol fuel bunkering centre.
SIPG chairman Gu Jinshan said: "SIPG will continue to work with shipping companies to foster Shanghai shipping hub gateway and the green, low-carbon transformation of the shipping industry in Shanghai."
Last October, MAN Energy Solutions secured a contract to supply methanol engines for Maersk's containerships.
In December 2022, Maersk forged green methanol alliances with US-based SunGas Renewables and Carbon Sink.
In January 2023, the shipping giant's venture unit Maersk Growth invested in green methanol firm C1 Green Chemicals.