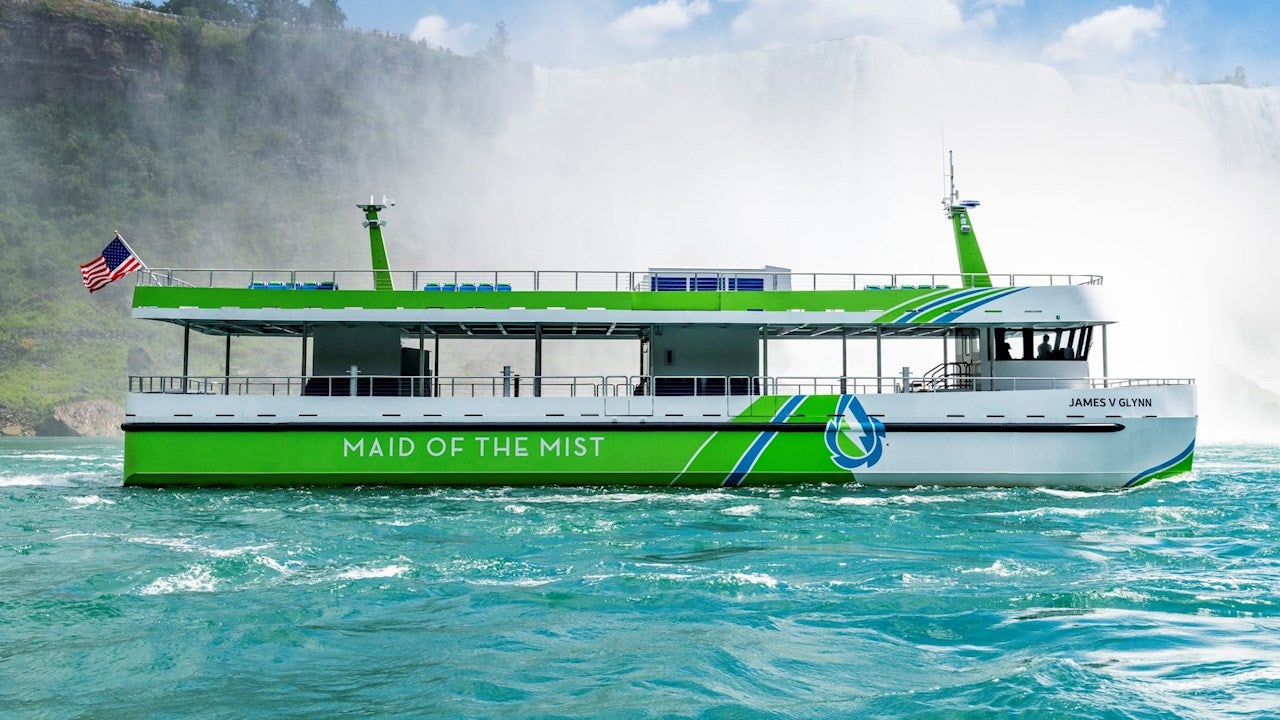 Maid of the Mist has announced the launch of first two new all-electric, zero-emission passenger vessels in the US, which run on sustainable power enabled by ABB.
The ferries will operate on the waters below the Niagara Falls.
Featuring all-electric propulsion from ABB, the vessels do not generate exhaust fumes, engine noise or vibrations.
Named James V Glynn and the Nikola Tesla, they are powered by a high-capacity battery pack, which is supplied and integrated by ABB and provides 316 kWh total capacity.
Additionally, ABB has provided integrated power and propulsion solution for the vessels such as an onshore charging system, which enables sustainable operation with increased reliability.
The electric propulsion motors can provide an output of approximately 400kW and the power setup is controlled by the Power and Energy Management System of ABB.
ABB said that the vessels are charged using hydroelectricity, which is produced locally. The process requires only seven minutes during the boarding and disembarkation.
It ensures that the energy cycle of the ferries is completely emissions-free.
Maid of the Mist president Christopher Glynn said: "Maid of the Mist has always evolved with the technology, and we are thrilled to open a new page in our company's history, moving our fleet to zero-emission operation.
"Close collaboration with ABB has been instrumental in making this project a success, and we are proud of what we were able to accomplish together."