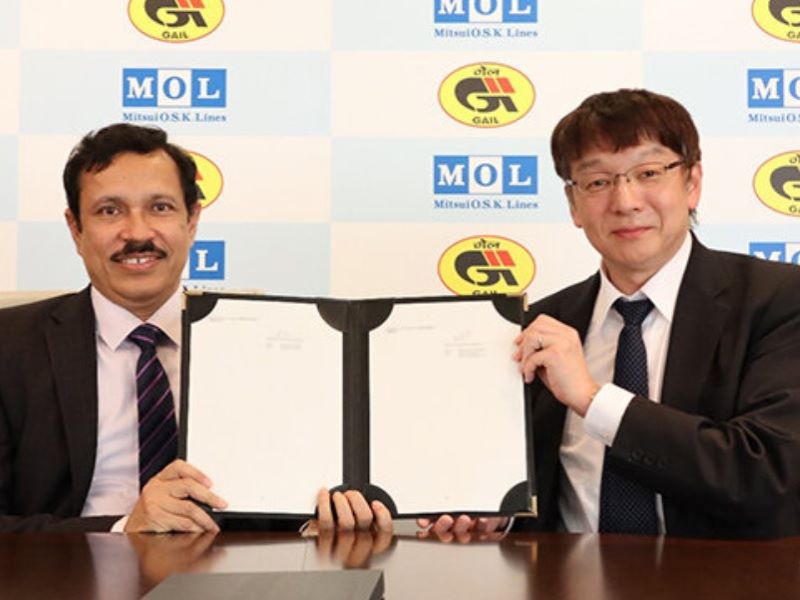 Mitsui OSK Lines (Mol) has entered into a time charter contract with GAIL (India) for a newbuilding liquefied natural gas (LNG) carrier and joint ownership of an existing carrier.
Both the entities signed a contract for the first vessel in 2019, while the new building vessel is the second carrier to serve GAIL.
Through a wholly owned MOL subsidiary from last year, the existing vessel still has been chartered to GAIL.
The companies now signed an agreement to share the vessel by transferring a portion of a wholly owned MOL subsidiary's shares to GAIL.
The strengthening of the partnership will enable both the entities to expand their services even further against the demand that will increase in the future.
MOL is also focusing on expanding its presence and business base in India, as the energy demand is expected to increase in the country.
By leveraging the know-how and network, MOL aims to work proactively to deliver better LNG transport services to meet customer requirements.
With participation in projects/ventures along the natural gas value chain, GAIL is constantly expanding its presence worldwide.
Recently, MOL signed a memorandum of understanding (MOU) with hybrid network provider Marlink to test the Starlink satellite communication service on vessels that it operates.
The Starlink service, which is provided by Space Exploration Technologies (SpaceX), is anticipated to enhance operating safety through different technological methods of ship-to-shore communications and improve the on-board life of seafarers with high-speed communication.