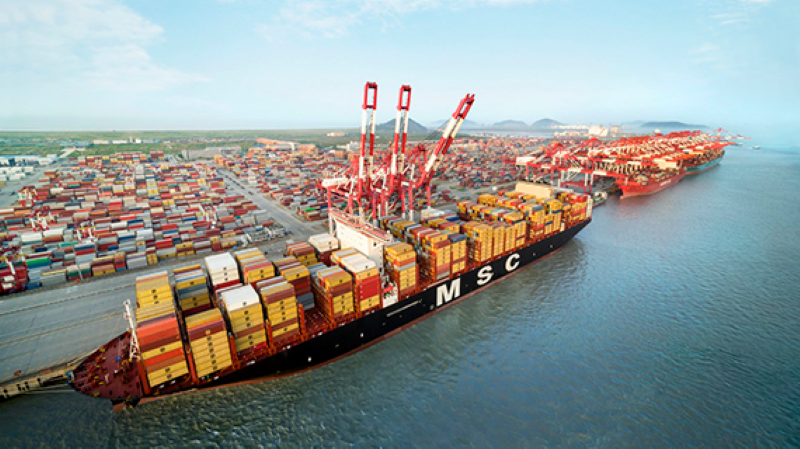 MSC Mediterranean Shipping Company (MSC) has introduced a Suspension of Transit (SOT) container shipping programme to meet the freight service demand after the Covid-19 pandemic.
It follows the company's plans to protect the continuity of business and maintain the vital container carriage services.
The SOT programme is mainly focused on the demand recovery for different goods from Asia.
Major ports have not started discharging containers even though Asia has reported 'positive signs of recovery'.
As part of the programme, MSC will provide yard storage at strategic points, including Germany's Bremerhaven, South Korea's Busan, Saudi Arabia's King Abdullah Port, Togo's Lome, Panama's Rodman PSA Panama International Terminal and Turkey's Tekirdag Asyaport.
The programme is expected to cater to all containers from Asia and all cargo except for reefer, dangerous goods and project cargo.
MSC said: "The MSC SOT programme provides potential cost savings for customers faced with high warehousing storage costs at destination, demurrage, per-diem and other charges.
"It will also free up space at origin factories and warehouses and avoid excess inventory at the site, bringing cargo closer to destination markets and alleviating the risk of congestion or closure at ports of discharge."
The programme will also reduce the lead time when the operations resume and is expected to offer additional storage for non-vessel owning common carriers (NVOCCs) and beneficial cargo owners (BCOs).
In December 2019, MSC announced plans to start using biofuel in its vessels calling in Rotterdam, Netherlands.
The company's decision to use biofuel is in line with its strategic approach to sustainability.