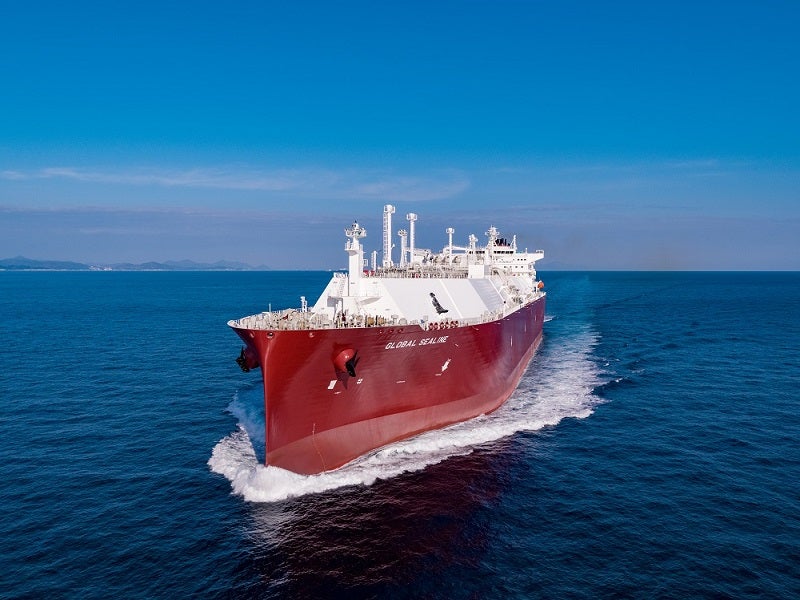 Qatar-based shipping firm Nakilat has taken delivery of Global Sealine, a newbuild liquefied natural gas (LNG) carrier, from South Korea-based Daewoo Shipbuilding and Marine Engineering (DSME).
Nakilat Shipping Qatar Limited (NSQL) will be responsible for the commercial and technical management of this ship.
The newbuild will be chartered to Cheniere Marketing International.
Global Sealine is the final LNG carrier newbuild to be delivered to Global Shipping, a joint venture (JV) of Nakilat and Maran Ventures.
Nakilat holds a 60% stake in the JV while Greek shipping firm Maran owns the remaining 40% interest.
In May 2020, Nakilat received the first LNG carrier, Global Energy, from DSME.
Nakilat took delivery of the second LNG carrier, named Global Star, last January.
The third LNG carrier, Global Sea Spirit, was received by Makilat in October last year.
With a cargo-carrying capacity of 174,000m³, Global Sealine is the second ship with an X-DF propulsion system to join the Nakilat fleet.
Nakilat CEO Eng Abdullah Al Sulaiti said: "The addition of this vessel to our fleet allows the company to offer greater operational flexibility to our charterers as the X-DF engine propulsion is proven to be more fuel-efficient and more environmentally friendly due to the lower carbon emissions.
"Moreover, the vessel features significantly lower gas boil-off rate, is equipped with on-board reliquefication units and complies with all mandatory international and national regulations pertaining to environmental protection."
Following this delivery, Nakilat's fleet includes 74 vessels.
NSQL is currently managing and running 25 LNG carriers, four LPG carriers and one Floating Storage Regasification Unit (FSRU) vessel.