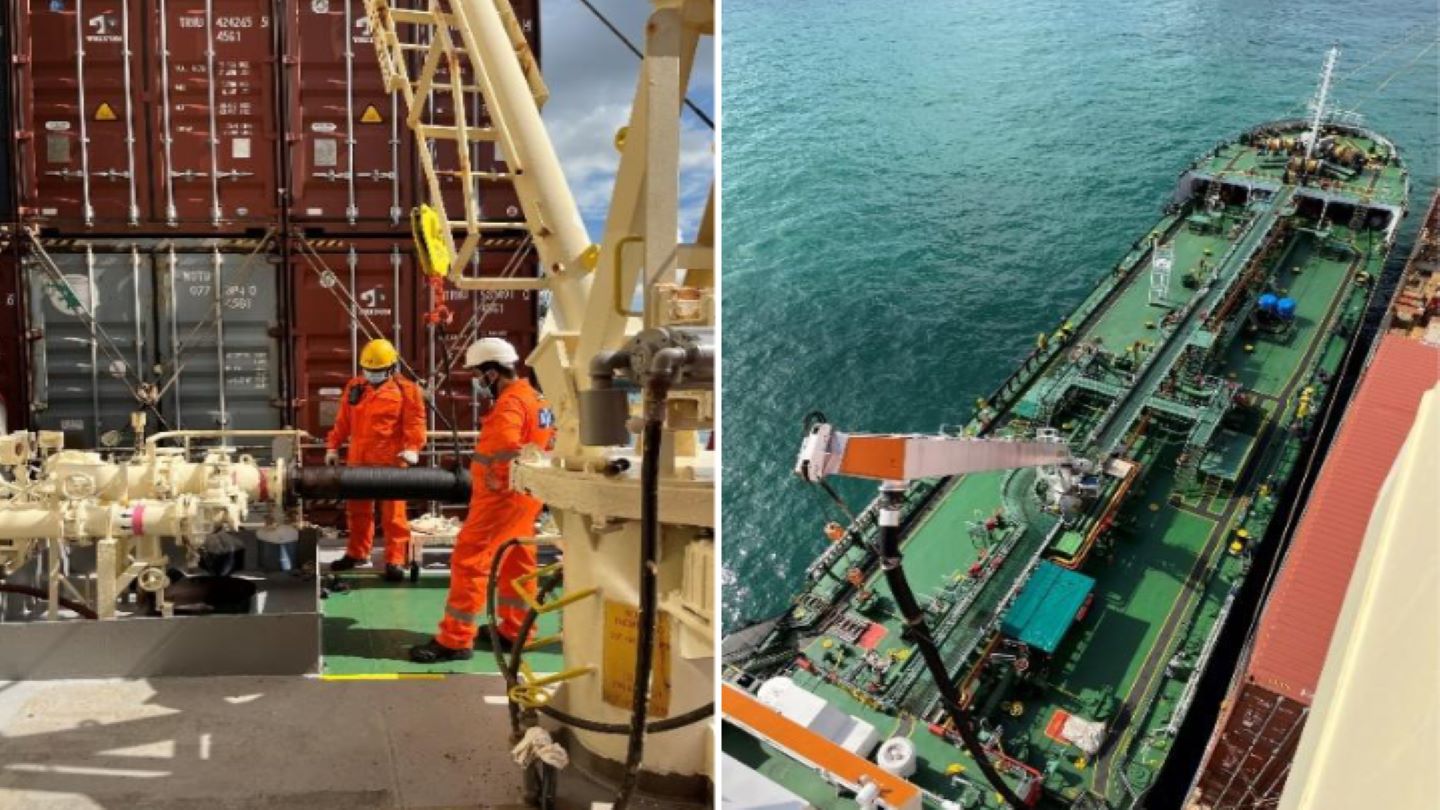 Ocean Network Express (ONE) has successfully concluded a biofuel trial on board the MOL ENDOWMENT container ship as part of the Global Centre for Maritime Decarbonisation's (GCMD) pilot project.
This trial is anticipated to help set up a 'quality, quantity and GHG abatement assurance framework' related to drop-in biofuels.
The biofuel used in the trial is B24, which is a blend of used cooking oil methyl ester (UCOME) and very low sulphur fuel oil (VLSFO).
Supplied by Chevron, the biofuel blend is claimed to be a sustainable fuel that is similar to petroleum-derived marine fuels in terms of its operational application.
The application and evaluation of the biofuel were conducted in collaboration with shipowner Mitsui OSK Lines (MOL).
On 21 December last year, the boxship was refuelled with 992 metric tons of marine biofuel at the Port of Singapore.
Employed on ONE's Japan Straits Malaysia (JSM) service, the ship completely used the biofuel in 20 days.
Biofuel consumption commenced on 7 January this year, following the vessel's departure from the port of Kobe, Japan. It travelled through Keelung and Hong Kong before it reached Southeast Asia.
The biofuel was fully used on 26 January, during the vessel's return voyage from Port Klang to Japan, stated the company.
According to the company, the trial showed that marine biofuel products can be considered 'drop-in fuels' for lowering carbon emissions from ships.
ONE CEO Jeremy Nixon said: "The maritime industry has many interconnected players, and collaboration is key in moving our decarbonisation ambition forward.
"It is encouraging to see the various partners at different points of the supply chain come together in this biofuel trial for the common goal of a better, more sustainable future."