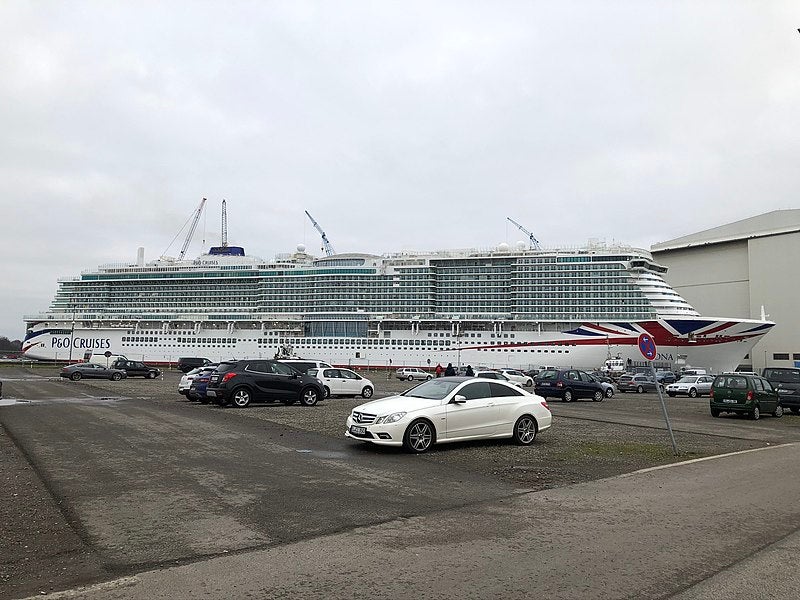 Carnival Corporation subsidiary P&O Cruises has extended a temporary suspension of cruise operations until 15 October amid the ongoing global Covid-19 pandemic.
The company said that it is working with relevant public health bodies for the approval of their enhanced strict health and safety protocols.
In a video, P&O Cruises president Paul Ludlow said: "As a business, our operational focus is not 'when can we resume sailing?' but is instead 'how can we develop a comprehensive restart protocol that will keep everyone onboard, our crew and guests, safe and well and still give our guests an amazing holiday?'
"We are working with government and industry bodies at the highest possible level, such as Public Health England (PHE) and the US Centers for Disease Control and Prevention (CDC) to review every aspect of a holiday with us and establish a framework of policies and procedures. Our aspiration is to be adopting best practice in managing Covid-19 within the travel industry."
All those guests who are affected by the cancellations will receive 125% future cruise credit based on the amount paid for the voyage.
The credit is expected to be available until the end of next year to offer passengers flexibility and choice.
This year, the cruise operator will introduce a new liquefied natural gas (LNG)-powered ship Iona that can accommodate 5,200 passengers. It was built by Meyer Werft.
Last month, AIDA Cruises announced that it has extended the suspension on cruise operations until 31 July due to the pandemic.
Princess Cruises also announced that it has extended the suspension of global ship operations to the end of August.