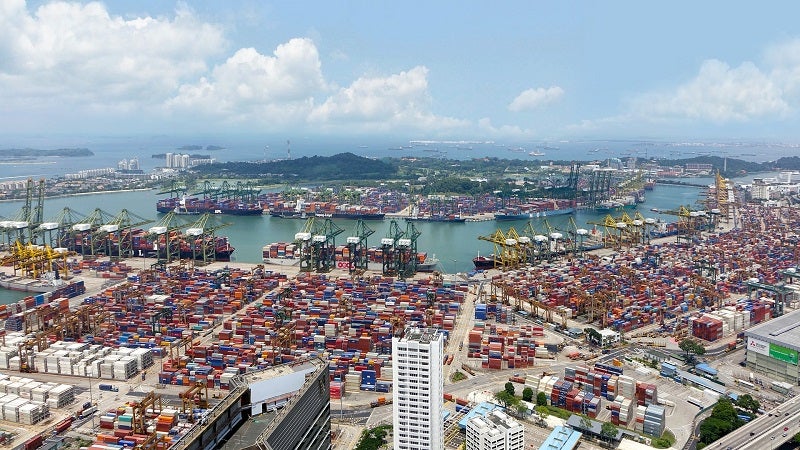 Porto Itapoá, Brazil, has completed the deployment of the Navis Berth Window Management solution to enhance berth planning and execution decisions.
The solution is expected to minimise inefficiencies in authenticating information from different sources before confirming final berthing strategies.
A key factor considered by Port Itapoá while opting for the Navis solution was its ability to allow terminal operators to digitise their berth window plan.
It helps in planning berthing windows with proforma management as well as comparing and handling vessel port stays against vessel timestamps.
Furthermore, Port Itapoá picked the solution as it enables users to share the berthing plan with key clients, partners and authorities, enabling self-service.
Porto Itapoá operations manager Thiago Manoel dos Santos said: "When it comes to optimising the berth planning process, Navis' solution was the clear winner for us.
"In a month's time, we were able to implement the solution, which will not only remove much of the inherent uncertainty in planning the berth schedule of vessels but enable us to reduce time spent on these activities, maximise berth space, and safely and more efficiently process more vessels while lowering the total cost per move."
Porto Itapoá, which completed ten years of operations in June, is said to be 'one of the most agile and efficient terminals' in Latin America.
Situated on the northern coast of Santa Catarina, the port can manage the largest vessels operating in Brazil.
Porto Itapoá recorded a 40% surge in imports and 11% increase in container traffic during the first six months of the year.
In H1, the port processed a total of 238,000 containers.
Last month, C Steinweg's Botlek Terminal in the Netherlands concluded the deployment of Master Terminal by Navis as its new terminal operating software.