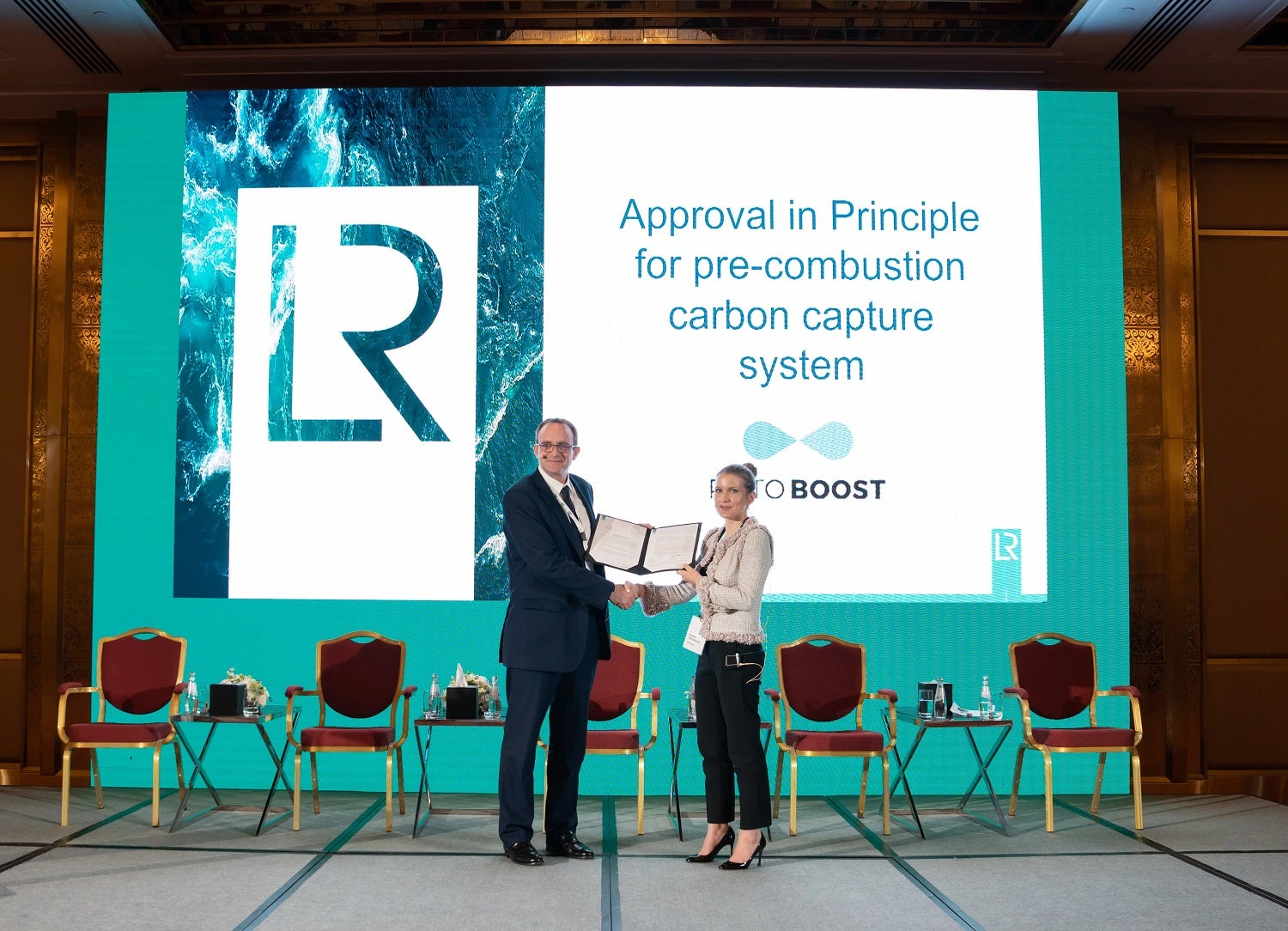 Nordic hydrogen production firm Rotoboost has received approval in principle (AiP) from Lloyd's Register (LR) for its pre-combustion Carbon Capture System (CCS).
The approval authenticates that the CCS complies with the goal-driven and comprehensive prescriptive requirements of LR.
Dubbed Rotobox, the system has been designed to use the thermocatalytic decomposition process (TCD) on board marine carriers.
Vessels that are equipped with the Rotobox system can transform a portion of natural gas fuel into hydrogen and graphite using a liquid catalyst.
The TCD process is capable of minimising CO₂ emissions, particulate matter and methane slip by producing hydrogen through the capture of solid carbon.
Depending on the heating process used, Rotobox can cut the volume of overall carbon emissions by up to 100%.
Transformed hydrogen produced by the CCS can be used for various purposes, including in fuel cells or as blend-in fuel for combustion engines.
In comparison to traditional CCS, Rotobox requires lower levels of electrical power as well as less storage space for solid carbon.
With the capability to meet future emission requirements, the solution can be used to power liquefied natural gas (LNG)-fuelled vessels.
It can also provide shipowners with new opportunities for decarbonising.
Lloyd's Register chief commercial officer Andy McKeran said: "I believe that the decarbonisation of shipping starts now, and we need to find solutions that reduce emissions today.
"Therefore, I am pleased to award the Approval in Principle to Rotoboost for their innovative carbon capture system.
"Solving the methane emissions perception in the industry, through technology and evidence enables LNG to become a future fuel that is readily available today, subject to affordability – which ranks higher than any other alleged lower emissions fuel available today."
The development comes five months after LR was selected to undertake ammonia bunkering feasibility studies in Western Australia's Pilbara region.