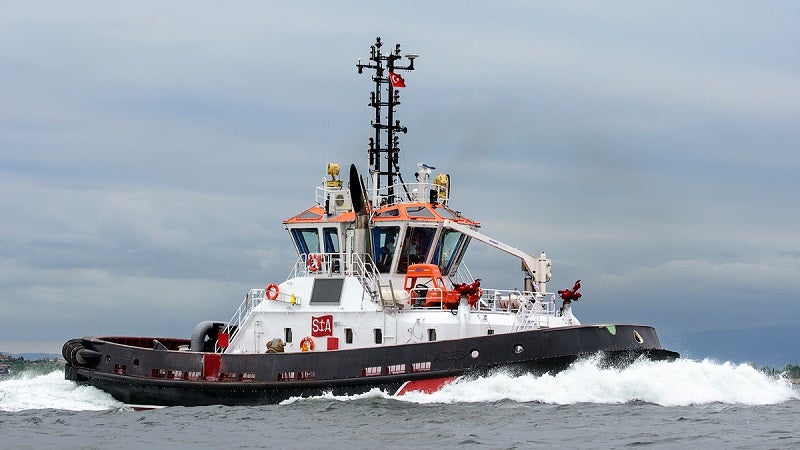 Turkey's Sanmar Shipyards has selected Voith Schneider (VSP) propeller for the construction of the third VectRA 3000 series vessel.
Voith said that the decision to select the propeller was due to the propellers' reliability and performance on the previous two ships.
VectRA 3000 is a new series of VSP tugs constructed by Sanmar for operators worldwide and is designed to provide optimal efficiency.
Designed by Robert Allan, Voith and Sanmar, the VectRA 3000 series vessels are the high-performance VSP tugs of tractor configuration.
VectRA 3000 tugs will be capable of performing ship-assists, escort duty, external fire-fighting and oil recovery operations.
The VSP type 32RV5 EC / 265-2 device provides the propulsion and driving power of 2525kW for each device.
The system is powered by two Caterpillar 3516C high-speed diesel engines that are linked to the Voith units, using reduction gearboxes with integral clutches.
The vessel features heavy-duty deck equipment and fendering that are necessary for ship-assist service, the company noted.
The ship will perform towing and ship-handling, using a 'high-performance, split-drum winch'.
Towing hooks are located on the forward and aft deck, while the hull is made of fully welded mild steel, which is in a double chine form. The deckhouse and wheelhouse of the vessel are also made of steel.
Sanmar vice-president Ali Gurun said: "The outstanding efficiency of the Voith Schneider Propeller minimises performance requirements, and thus, reduces fuel consumption while maximising safety for the ship and the environment."
Last year, Sanmar Shipyards started the construction of a new series of RAstar 3200-SX tugs, a twin Z-drive, diesel-powered vessel, designed for the performance of ship-handling, towing and escort duties.