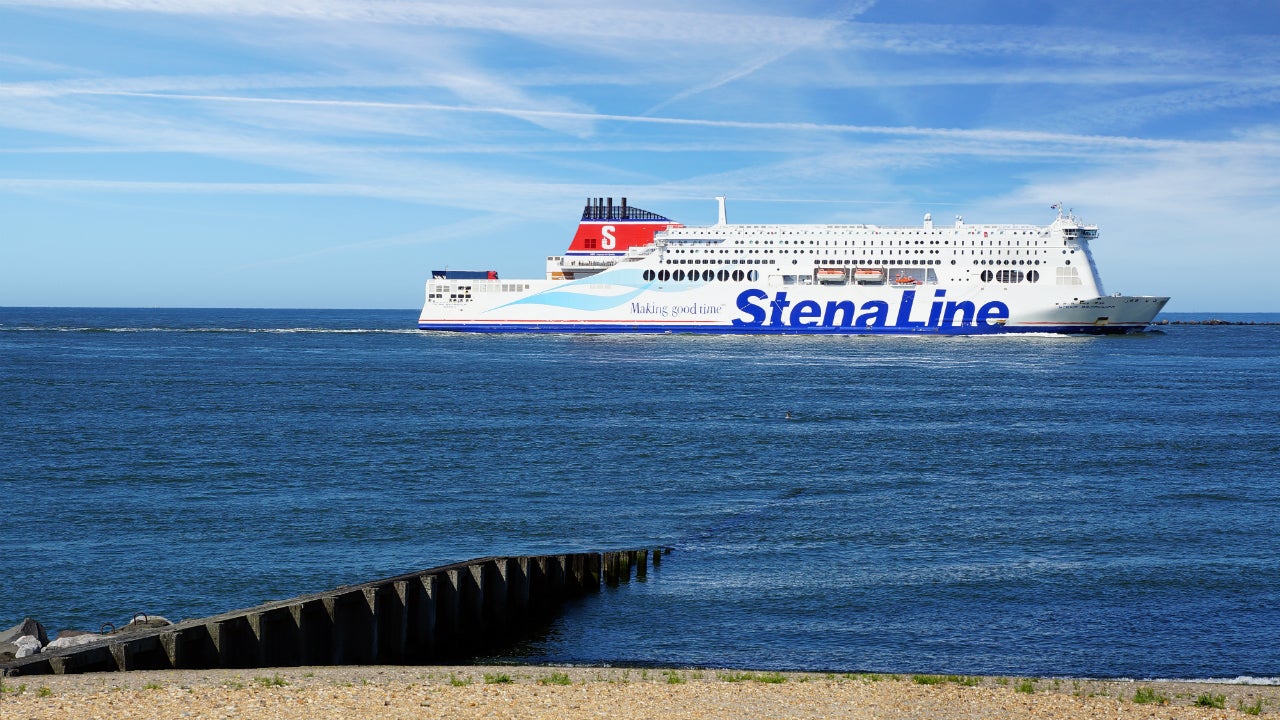 Ferry company Stena Line has announced the expansion of its operations across the Baltic Sea region.
From 2021, it plans to replace the current vessels on the Nynäshamn-Ventspils route with two new ferries.
The two roll-on / roll-off passenger (RoPax) vessels – Stena Lagan and Stena Mersey – will add 30% freight capacity on the route.
Stena Line has 18 ferry routes in Europe with three of them operating across the Baltic Sea.
Since the company acquired the ferry route between Nynäshamn in Sweden and Ventspils in Latvia in 2012, it has more than doubled its operations from one vessel and ten departures every week to the present fixed timetable of two vessels and 24 departures every week for passengers and freight.
The freight capacity on the route will increase by almost a third. The 222m-long ferries will provide space for both passengers and freight.
The interior will have a light and spacious Scandinavian design, new cabin categories, a large modern on-board shop, lounge areas with reclining chairs and several other outlets, including two restaurants, bar, café, and sundeck.
The count of cabins will almost double, providing 764 comfortable beds.
Stena Line CEO Niclas Mårtensson said: "We have seen an increase in demand from our customers across the wider Baltic Sea region. We are now strengthening our position and customer offer further with new modern vessels and more capacity."
The two modern RoPax vessels Stena Lagan and Stena Mersey were constructed at the Italian shipyard Visentini in 2005 and have been operating on Stena Line's Irish Sea route between Belfast and Liverpool for the last decade.
To create a more standardised and flexible fleet, the two vessels will be upgraded, altered and lengthened before returning to Stena Line to operate on the Nynäshamn-Ventspils route from 2021.
The conversion is carried out by Stena RoRo and Sedef Shipyard in Turkey.
The two ferries will be lengthened with a 36m mid-section and additional car deck, and following the conversion, they will have a capacity of 200 cabins, 970 passengers, and 2,875 freight lane metres.
The vessels will also be equipped with hybrid scrubbers.
One of the vessels, Stena Lagan, is currently at the Sedef Shipyard in Tuzla, Turkey.
Still running on the Belfast-Liverpool route, Stena Mersey will be replaced by the third E-Flexer Stena Embla in January 2021. It will leave the Sedef Shipyard.